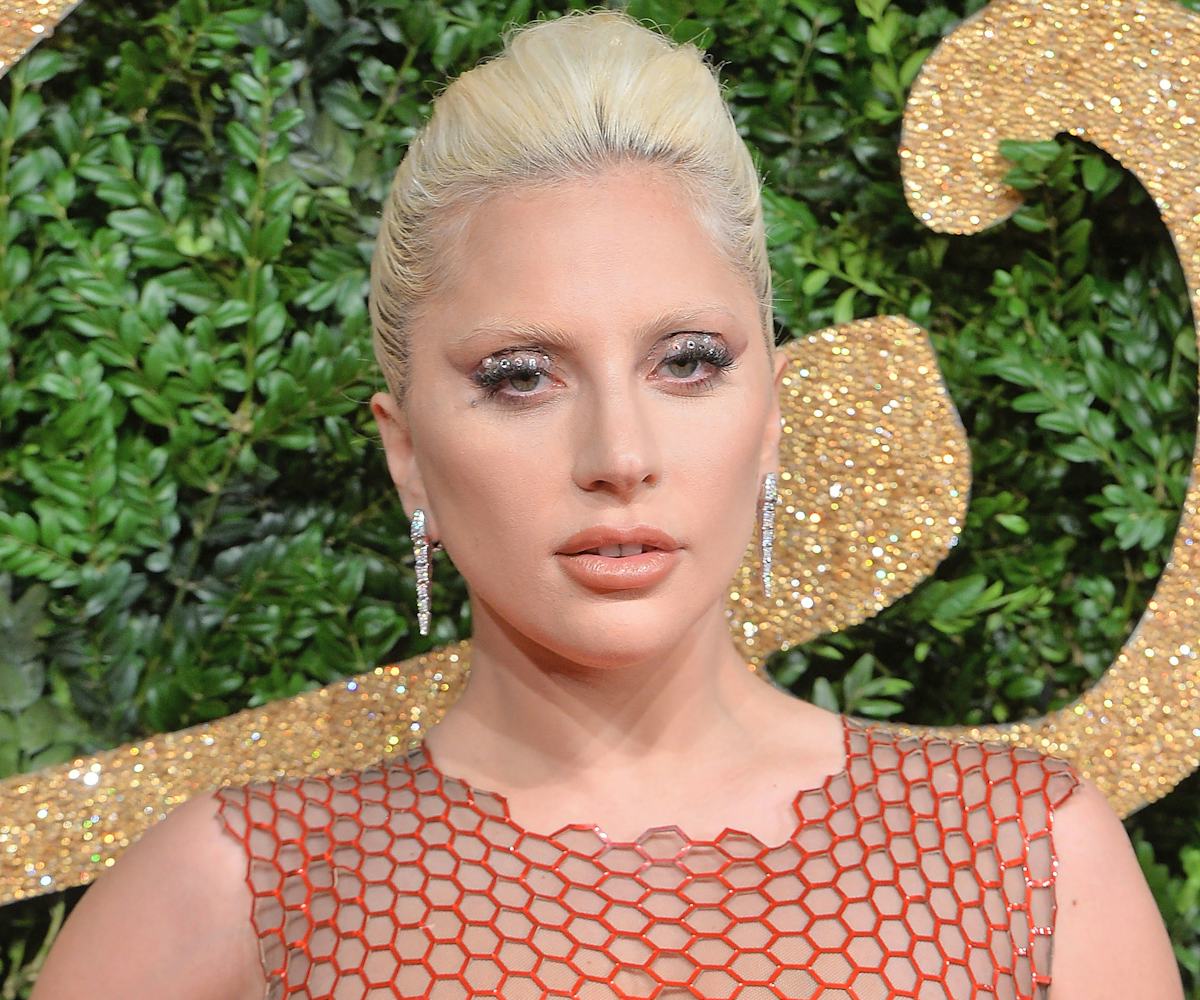 Photo by Anthony Harvey/Getty Images
Lady Gaga Reigns Supreme As Billboard's Woman of the Year
Billboard has officially crowned Lady Gaga as their Woman of the Year. Granted she hasn't actually released a new album this year, the pop star is a six-time Grammy Award-winning and Guinness Record-holding singer-songwriter with a total of 10.4 million sold albums under her name. On top of co-writing the song "Til It Happens to You" as a way to express empathy with victims of sexual assault this year, she also published an op-ed with New York Governor Andrew Cuomo about putting an end to campus rape. 
Given all the work that went into those accomplishments, the 29-year-old has been on a brief hiatus to cross over into the world of acting à la Ryan Murphy's cult series American Horror Story. "I wanted to create something extremely meaningful by exploring the art of darkness," she said. Murphy thinks that they relate to each other because they're both transformers that "do something trying to work out shit in our personal life. And then the next year, we put on a different costume and we're somebody else."
The cover story presents a compelling interview with Gaga at her most honest yet. In the sanctuary of her Malibu home, she explained how she almost stepped away from the fame altogether because it was destroying her. "At the end of 2014, my stylist asked, 'Do you even want to be a pop star anymore?' I looked at him and I go, 'You know, if I could just stop this train right now, today, I would. I just can't,'" she said. "'[But] I need to get off now because I'm going to die.' When you're going so fast you don't feel safe anymore, you feel like you're being slapped around and you can't think straight. But then I felt hands lifting me. It was like everybody came together to try and put a star back in the sky, and they weren't going to let me down."
Growing up, Gaga was proud of being known as the nerdy girl despite the fact that she was bullied for it. Even then, she saw the value of "integrity, intelligence, and power." In addition to maintaining these characteristics now, she wants to flourish in her 30s. "Once you start being mindful and really going, 'Do I actually want that?,' you start to feel empowered and you find your value," she said.
On being a fashion robot, Gaga implied that she's never been in this business for the money. "You can't sell your soul once you make it," she said. "It's a big mistake to just go after the money to try to stay on top. I think that's what everyone wanted me to do. But I'm a different kind of girl, and when being different is not in style it's hard for me to function." At the end of the day, all she wants artists to do is focus on creating and "purify" the music industry.
"I call on every artist to be kind to one another, and compassionate. Let us purify this industry again and put our finger in the face of every executive and say, 'If you are spending money, is it on someone who can really sing? Is it on someone who has a perspective?'" she said. "We can blame the digital era forever, but music is a natural right of humankind."