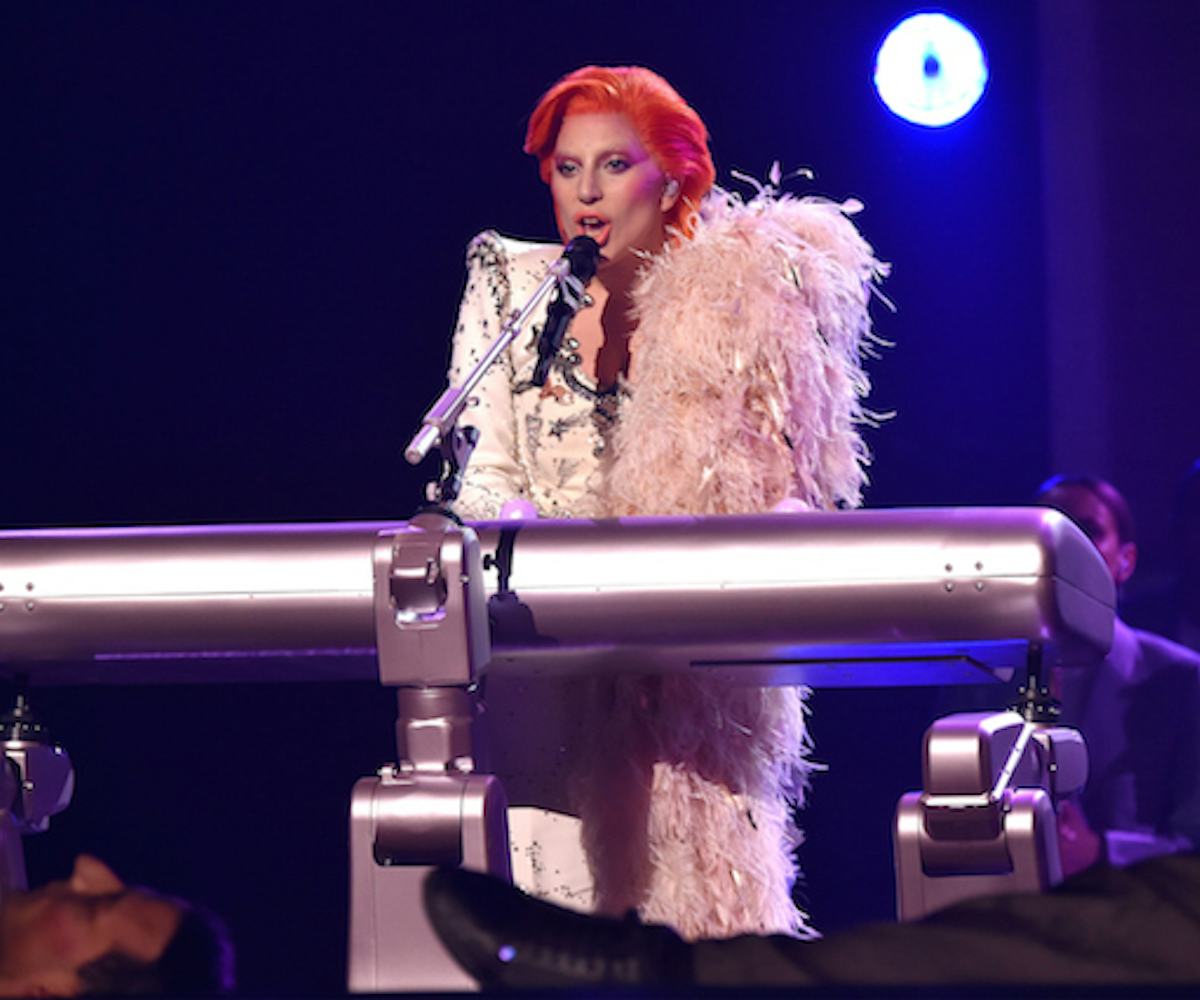 Photo by Larry Busacca/Getty Images.
David Bowie's Son Throws Shade On Lady Gaga's Grammy Tribute
Whatever you personally felt about Lady Gaga's David Bowie tribute performance at the 2016 Grammy Awards last night, some things are clear. It was certainly heartfelt. It was certainly technically impressive. It was certainly a spectacle. Given this, it's hard to imagine that the late legend would have minded it. Indeed, it's likely it would have made him chuckle.
Check it out for yourself:
One who may not be chuckling, however, is Bowie's son, director Duncan Jones. Around about the same time Gaga's tribute performance hit the screen, the 44-year-old behind Moon and the upcoming Warcraft movie tweeted this.
Just to be clear, he's quoting the Google dictionary definition of the word "gaga," the first thing that shows up in your browser when you type, "gaga definition." While no one knows exactly what was going on in Jones' head, this at least looks shady. Suffice to say, the Twitter response toward Jones' tweet has been a mix of angry Little Monsters and appreciative Gaga haters.
Not to dig too deep into 138 characters, but maybe Jones was just generally unimpressed with the performance. To be fair, it was a little bit reductive and went a long way to promoting Gaga's partnership with tech giant Intel. Maybe he's just not a Gaga fan. Whatever it is, we sort of have to respect his opinion given that Bowie was his father—a father he just lost. Still, it's shady and we'd love to hear more about why. Duncan, get at us.