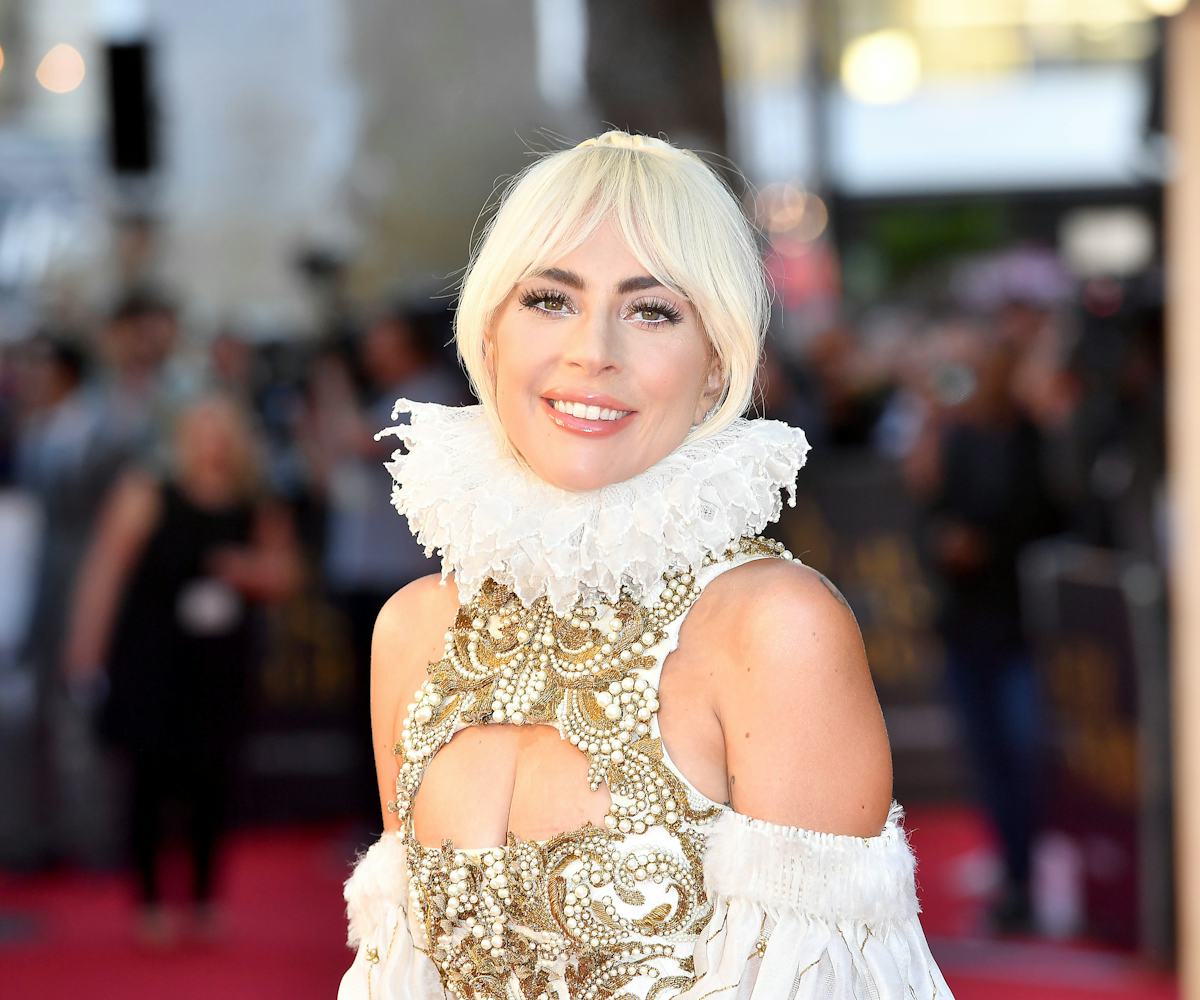 Photo by Jeff Spicer/Getty Images for Warner Bros
Lady Gaga Says Kavanaugh Hearings Have Been "One Of The Most Upsetting Things I Have Ever Witnessed"
She believes Dr. Christine Blasey Ford
Lady Gaga spoke out about the public debate surrounding Brett Kavanaugh and Dr. Christine Blasey Ford, and it sounds like she knows more than most Senate Republicans about what happens to the brain after living through a traumatic experience.
In an interview with Stephen Colbert on The Late Show to promote her new film, A Star Is Born, he asked if she was willing to talk politics—to which she responded, "Bring it on." She then brought up the "debate of Kavanaugh versus Dr. Ford," which she said is "one of the most upsetting things I have ever witnessed."
Gaga, a survivor of sexual assault, brought up her own experience before moving to Ford. "Should we trust that [Dr. Ford] remembered the assault? Yes," she said in response to Trump's offensive remarks that we should not believe her since she doesn't know every single detail of the assault. 
Gaga then goes on to describe what happens in the brain when one survives trauma. "If someone is assaulted or experiences trauma, there is… scientific proof—it's biology—that people change," she said. "The brain changes, and literally what it does is it takes the trauma and it puts it in a box and it files it away and it shuts it so that we can survive the pain." She is exactly right.
Watch Gaga's interview with Colbert, below.