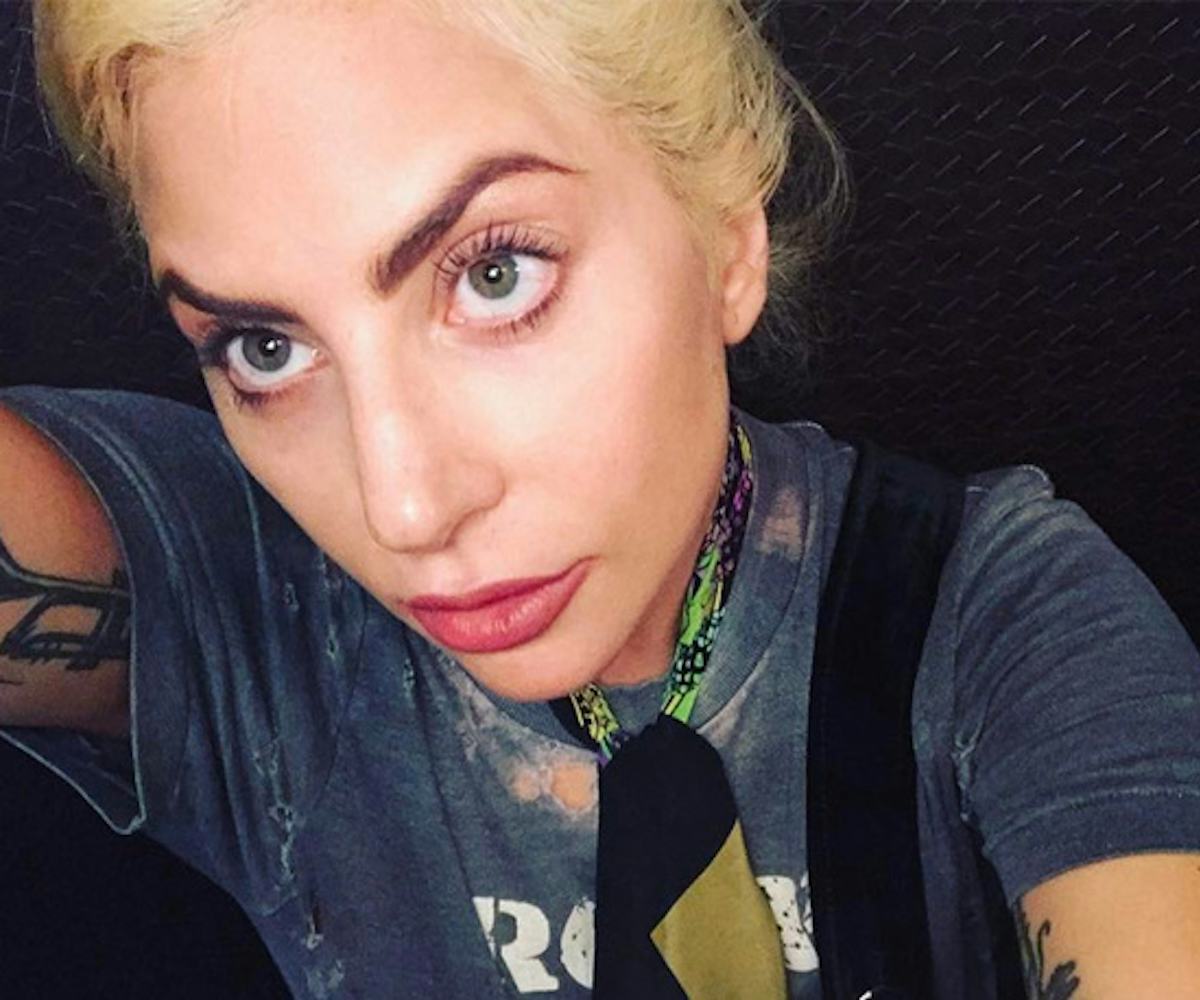 Image via Instagram/@LadyGaga
Lady Gaga Says She's 'Gettin' Stronger Everyday' After Postponing Tour Due To Chronic Pain
One week after Lady Gaga postponed her tour due to "severe physical pain," she assured her fans that she's in recovery and "gettin' stronger everyday." On Friday, the pop star tweeted out a Noisey article about how she pioneered online fandom culture, writing, "What a killer article. Gettin' stronger everyday for my #LittleMonsters can't wait to get back on stage & be w u at JoanneWorldTour #PawsUp."
Earlier in September, Gaga shared on Instagram that she was "searching for years to get to the bottom" of her "physical and mental health struggles." Without sharing too much, the singer said she had to be with her doctors, "so I can be strong and perform for you all for the next 60 years or more." 
In the future, Gaga said she plans to share her story "in more depth," and that she wants to "take this on strongly so I can not only raise awareness, but expand research for others who suffer as I do, so I can help make a difference."
Fans learned more about Gaga's struggle with chronic pain in her new Netflix documentary Gaga: Five Foot Two. She explained that she experiences muscle spasms from a hip injury in 2013, which forced her to cancel her Born This Way Ball tour. 
Gaga also had to cancel a recent performance in Rio after being hospitalized for pain. Fortunately, it sounds like she's recovering well. 
Until she feels strong enough to tour, she'll be laying low and relaxing in comfy Ivy Park sweatshirts that her friend and our real president Beyoncé gifts her.