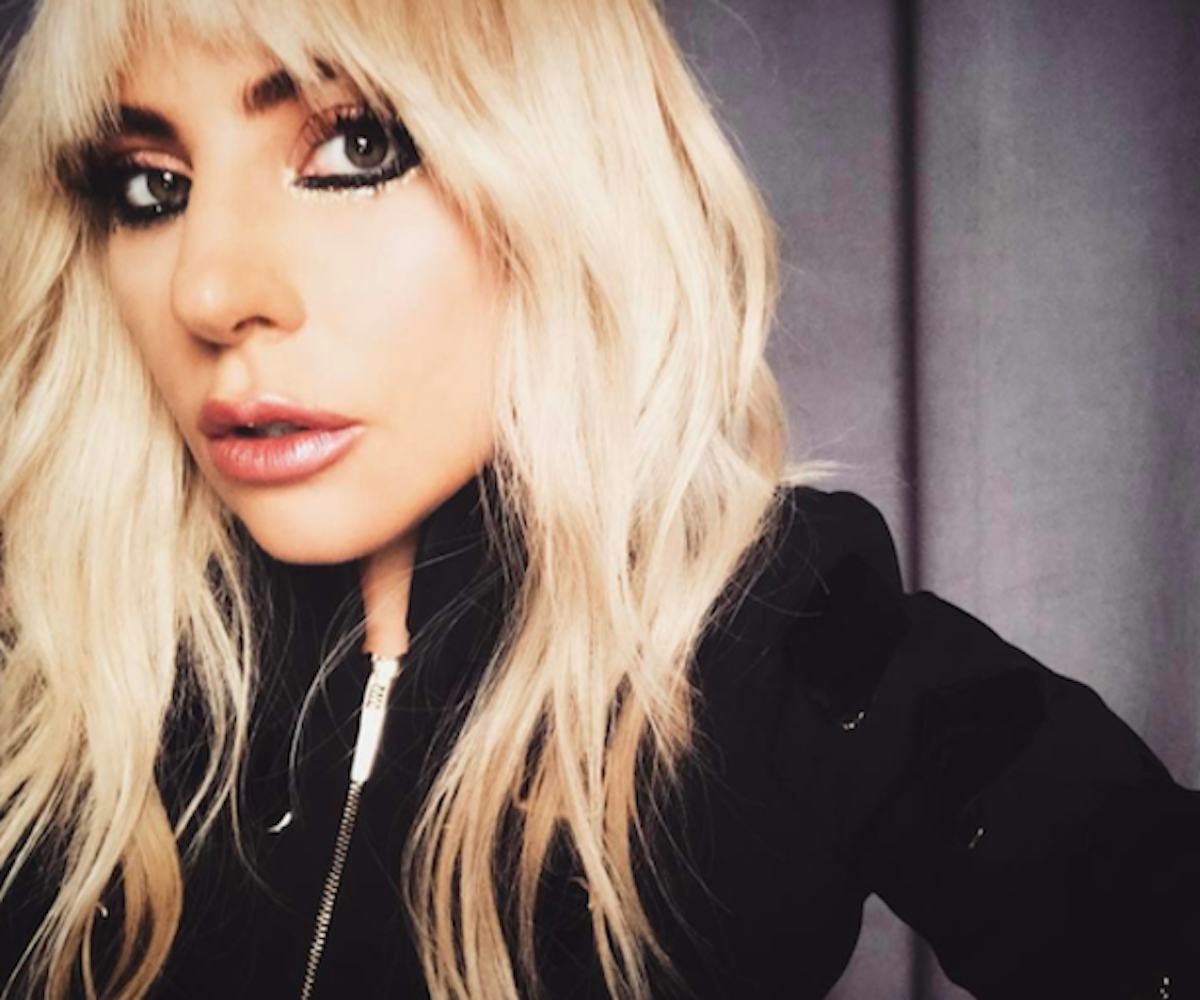 Photo via Instagram @ladygaga
Lady Gaga Finally Talks About Madonna In Her New Netflix Documentary
Lady Gaga's Netflix documentary, Gaga: Five Foot Two is shaping up to be all sorts of interesting. In a teaser that was released a few days ago, Mama Monster hangs out with Florence Welch and prepares for her super-intense Superb= Bowl halftime show. Now, we're getting a glimpse at something fans have been waiting quite some time for: what Gaga really thinks of Madonna.
The tension between the two superstars has been palpable for years. Madonna has publicly criticized Gaga because she felt the latter's song "Born This Way" was a ripoff of her famous single, "Express Yourself." Many comparisons have also been made between the two singers' penchant for wild outfits and stage theatrics. And, while it's unclear if Madonna's song "Two Steps Behind Me" was also a dig at Gaga ("You're a copycat/ Where is my royalty?/ You're a pretty girl, I'll give you that/ But stealing my recipe, it's an ugly look"), the singer told Rolling Stone in 2015 that, "The only time I ever criticized Lady Gaga was when I felt like she blatantly ripped off one of my songs ... It's got nothing to do with 'she's taking my crown' or 'she's in some space of mine.' She has her thing. I do think she's a very talented singer and songwriter. It was just that one issue."
But what has Gaga really felt about all this shade?
In a recently-released clip from the documentary Gaga posted on Instagram, the singer says, "The thing with me and Madonna is that I admired her always and still admire her, no matter what she might think of me. The only thing that really bothers me about her is [that] I'm Italian and from New York, so if I have a problem with somebody, I'm gonna tell you to your face." But then things took a bit of a kinky turn. Gaga went on to say, "She wouldn't look me in the eye and tell me I'm reductive. I just want Madonna to push me up against the wall and kiss me and tell me I'm a piece of shit." Madonna has a history of provocative on-stage kisses, so who knows. Maybe these two have been in cahoots all along, waiting for the right moment to have the most bombastic duet of all time. 
Check out the clip from Gaga: Five Foot Two below and check out the full documentary when it's released on Netflix September 22.