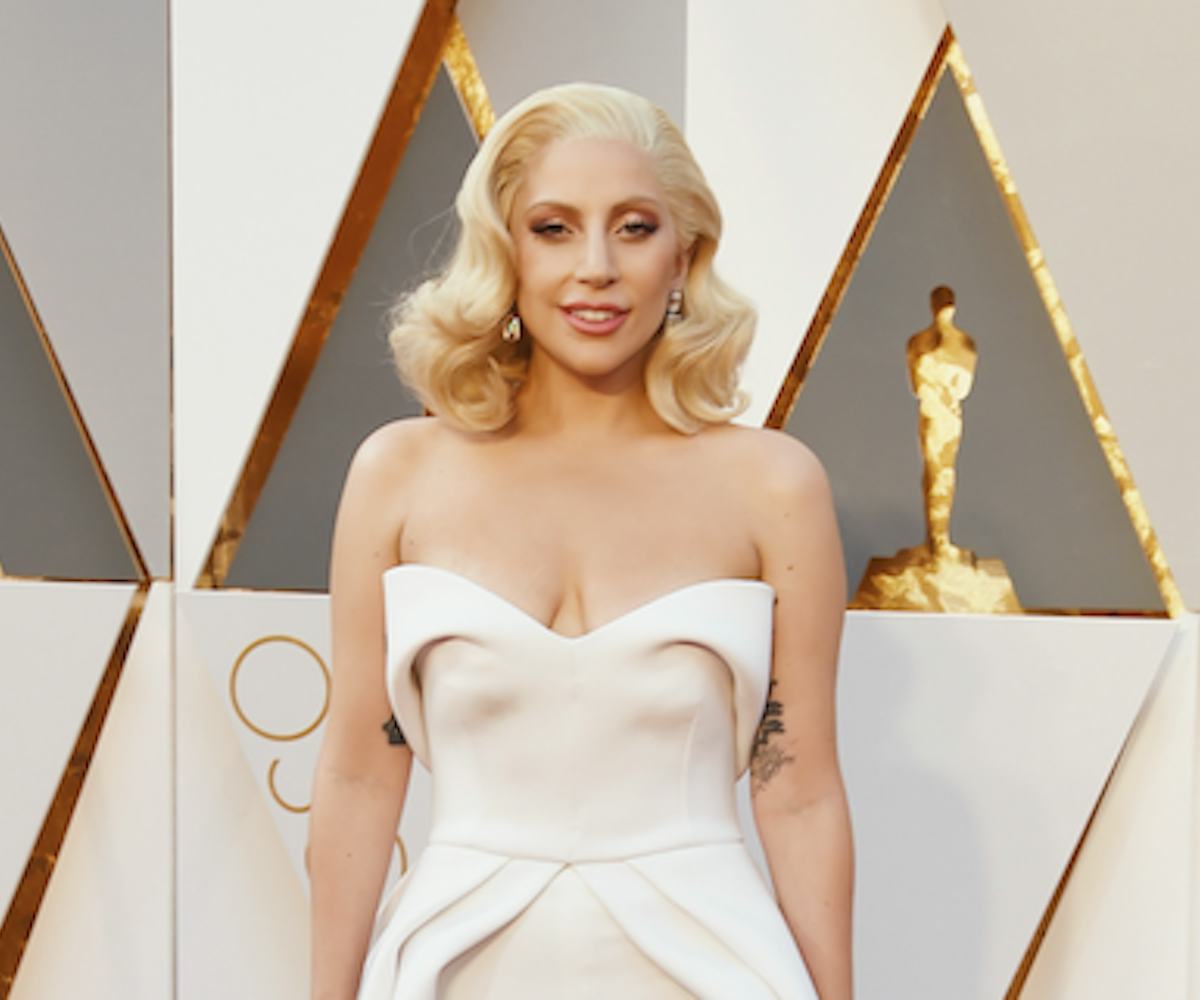 photo by Jason Merritt / getty images
Lady Gaga Opens Up About Her Struggle With Mental Illness
Lady Gaga has always been open about her struggle with mental health, and on Sunday, she continued to encourage people to open up.
Billboard reports that the superstar gave a touching speech about the importance of speaking up about mental illness after she and her mother, Cynthia Germanotta, accepted the Global Changemakers Award at the Children Mending Hearts' Empathy Rocks fundraiser for their work with the Born This Way youth foundation. The speech was made in the wake of the deaths of Kate Spade and Anthony Bourdain, who both died by suicide last week.
"I have struggled for a long time, both being public and not public about my mental health issues or my mental illness," she said. "But I truly believe that secrets keep you sick."
She then went on to speak about her foundation, which works to promote safe spaces and mental wellness for struggling youths, and the importance and power of being kind to one another.
"We bring people together to have real, honest conversations and to be kind," she said before continuing:
Kindness is not an afterthought to our work. It is the driving power for everything we do. It is the lens we view every challenge through. It is framing the way we put everything around every possible solution. To me, almost every problem you can think of can be solved with kindness. At least it could be made better. Kindness has a soft undertone. Sometimes people think it is weak. It is tremendously powerful. It can change the way that we view each other, the way that we view our communities and the way that we work. Even the way that we feel about ourselves, by being kinder to ourselves. We need more kindness in the world.
The report also notes that Gaga read an excerpt from an online post written by her friend, Breedlove, who opened up about his suicidal ideation. "I can't remain silent any longer," she read from his post. "The passing of Kate Spade and Anthony Bourdain has made me want to speak up about my mental illness." He wrote that when he began to open up about his struggles, he "began to meet others like me. There is so much help out there if you have the courage to be honest with yourself and others about what you are going through." 
The pop star ended her moving speech by thanking her mother for standing by her during difficult times. "Thank you, Mom, for not being afraid of my darkest thoughts and for doing what many don't realize goes very far: just holding my hand and running an organization that helps hold the hands of others and join the hands of others," she said. "I love you. Suicidal ideation feels like a spell, and we have to have empathy. Be kind and help each other break the spell and live and thrive."
If you or someone you know is struggling with suicidal thoughts, call this hotline.