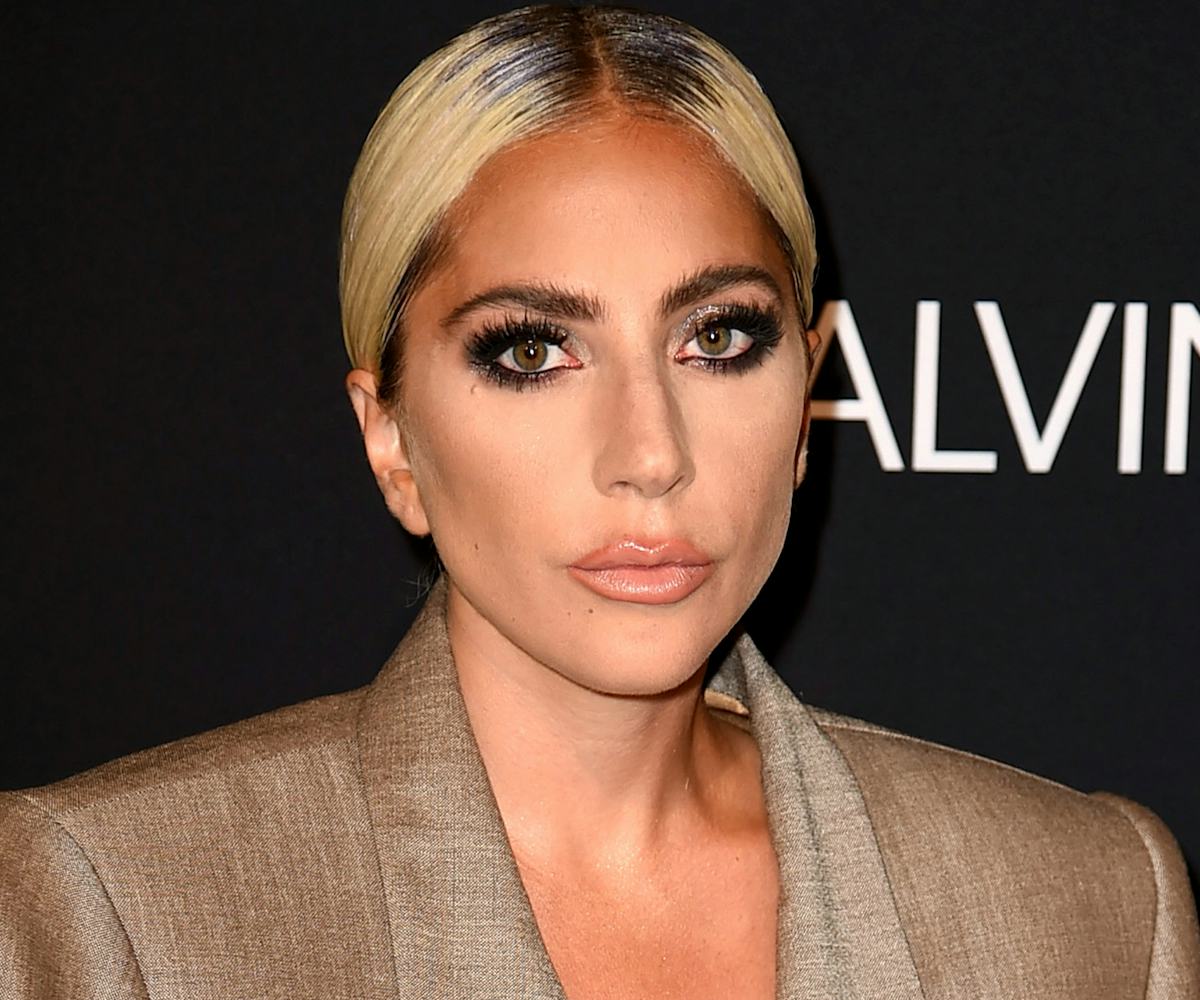 Photo by Kevin Winter/Getty Images
Let's Take A Moment To Appreciate Lady Gaga's Glorious Suit
It goes great with that engagement ring
If you weren't already worshiping Lady Gaga's knack for killing the red carpet game, you will be after seeing this oversized Marc Jacobs suit she wore to Elle's Women In Hollywood celebration.
I'm pretty sure if I (or, anyone else who isn't Stefani Joanne Angelina Germanotta, probably) threw on this baggy 'fit, I'd look like a child that went digging around in their dad's old workwear. But not Gaga. Here, Gaga is looking effortlessly chic, with a slicked-back hairdo and nude lip. 
Gaga's hands completely disappear into a pool of tailored magic as she stuffs them into her pockets and skips a clutch. But who needs a clutch when you have the best suit ever?
Shoes? Forget about them, too. The suit's the real star of the night.
As @auntanxiety so eloquently put it on Twitter, "She's so powerful I'm shaking." The suit never clings, never loses its perfectly drapey form, truly matching the boss persona we've long known belongs to Gaga.
In other news, Gaga confirmed that she's engaged to Christian Carino. Which begs the question: Does the suit come in white?