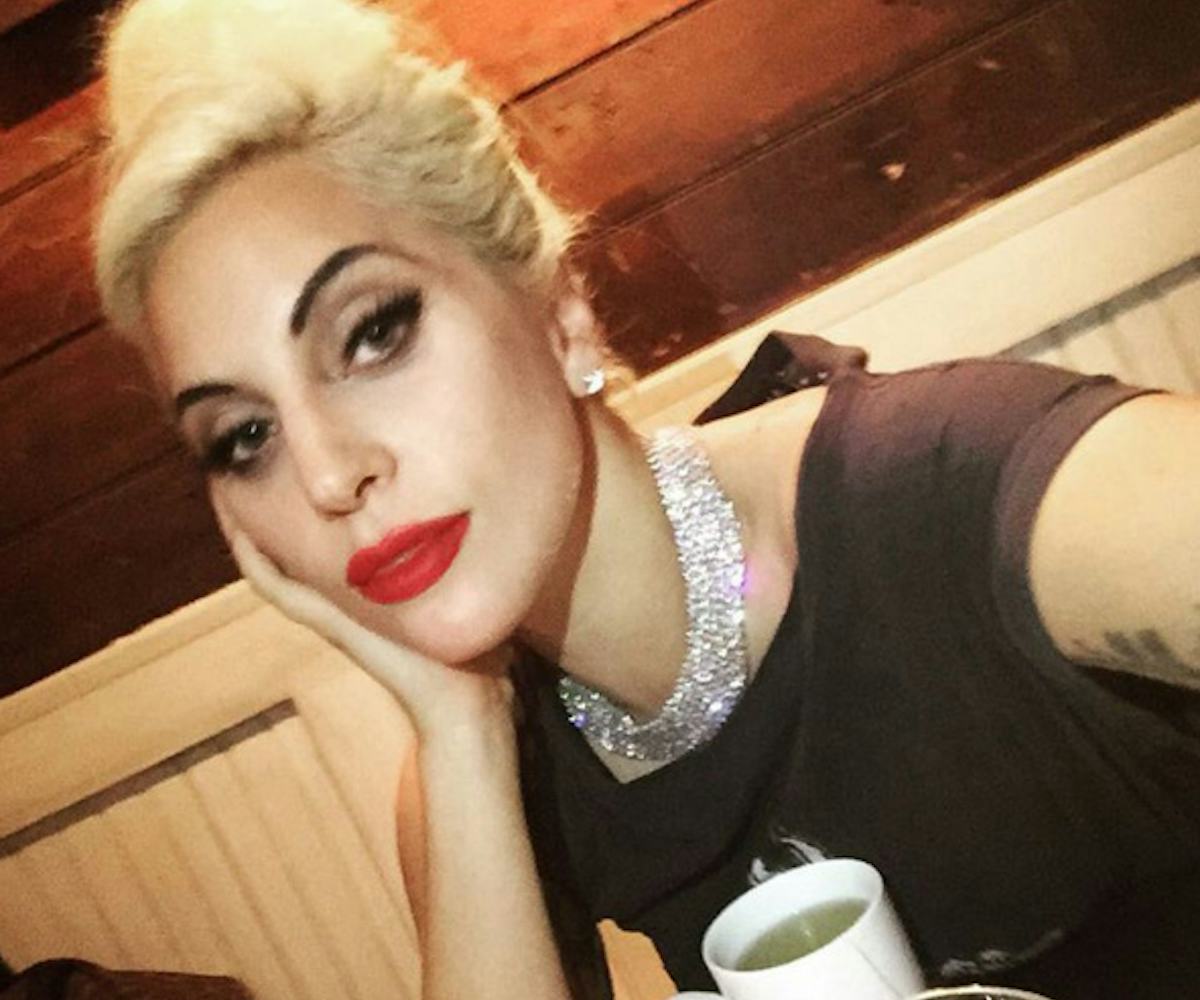 Photo: via @ladygaga.
This Is How Lady Gaga Netflix + Chills, Probably
yaas gaga! you look so cozy.
It's Friday afternoon—are you ready for the weekend? Lady Gaga is. She made her daily commute from the lobby of her swanky New York City apartment building to her car wearing a look we can only call The Ultimate Netflix & Chill look. Girl looks cozy A.F in that Baja East number. Who gives a rip if it's creeping into summer temps here in New York? Not Lady Gaga. She's got her shades on and wants you to deal with it. If only we could walk around wearing a blanket and look so cool. How powerful it must feel. How majestic. The warm weather may have no chill, but Lady Gaga has all of the chill. Winter is coming. Paws up...or something like that.