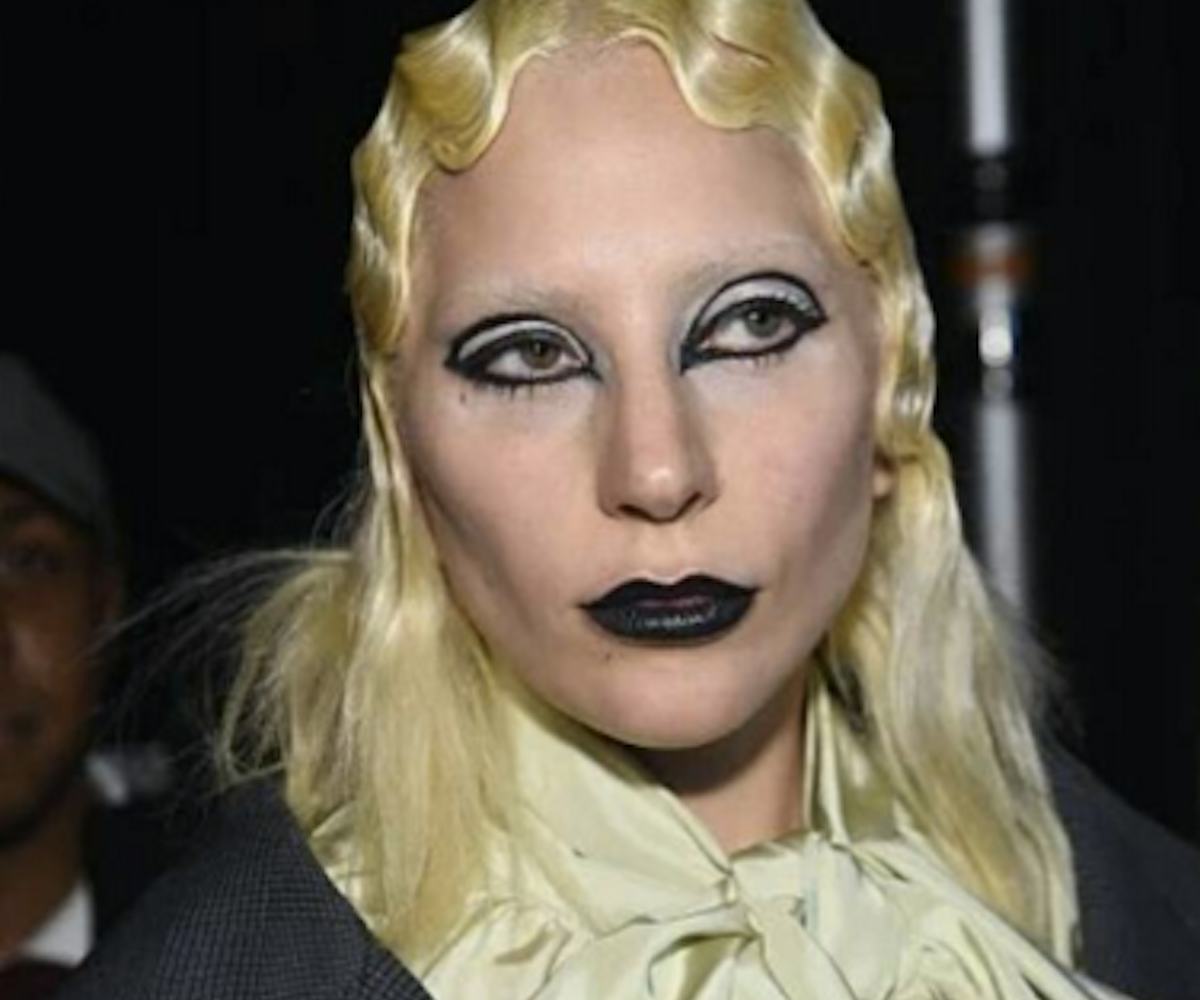 Photo via @ladygagarazzi/Instagram.
Lady Gaga Just Shut Down NYFW On Marc Jacobs' Runway
the ultimate grand finale
Lady Gaga may have zero plans to start her own clothing line, but don't expect that to keep her away from the runway. Word broke early Thursday, that Gaga would be joining the biggest models in the world on the catwalk at Marc Jacobs' fall/winter 2016 show—always the main event at a New York Fashion week brimming with main events. Perhaps feeling the specter of Alexander Wang's recent star-studded spectacle, this was a power move that secured Jacobs' crown as the king of NYFW. As soon as Gaga appeared—her hair vaudevillian by way of CBGBs, her coat oversized and billowing, her boots platformed—social media erupted. 
Gaga, steely-eyed and focused, looked right at home. She previously walked at Thierry Mugler's Fall 2011 show during Paris Fashion Week, which might explain her unusual level of comfort, especially among her Amazonian counterparts. Well, that and the fact that Lady Gaga the singer, songwriter, actor, David Bowie impersonator, and now runway model, continues to prove that there's nothing she can't do. Check out some highlights from today's show at the Park Avenue Armory, below.