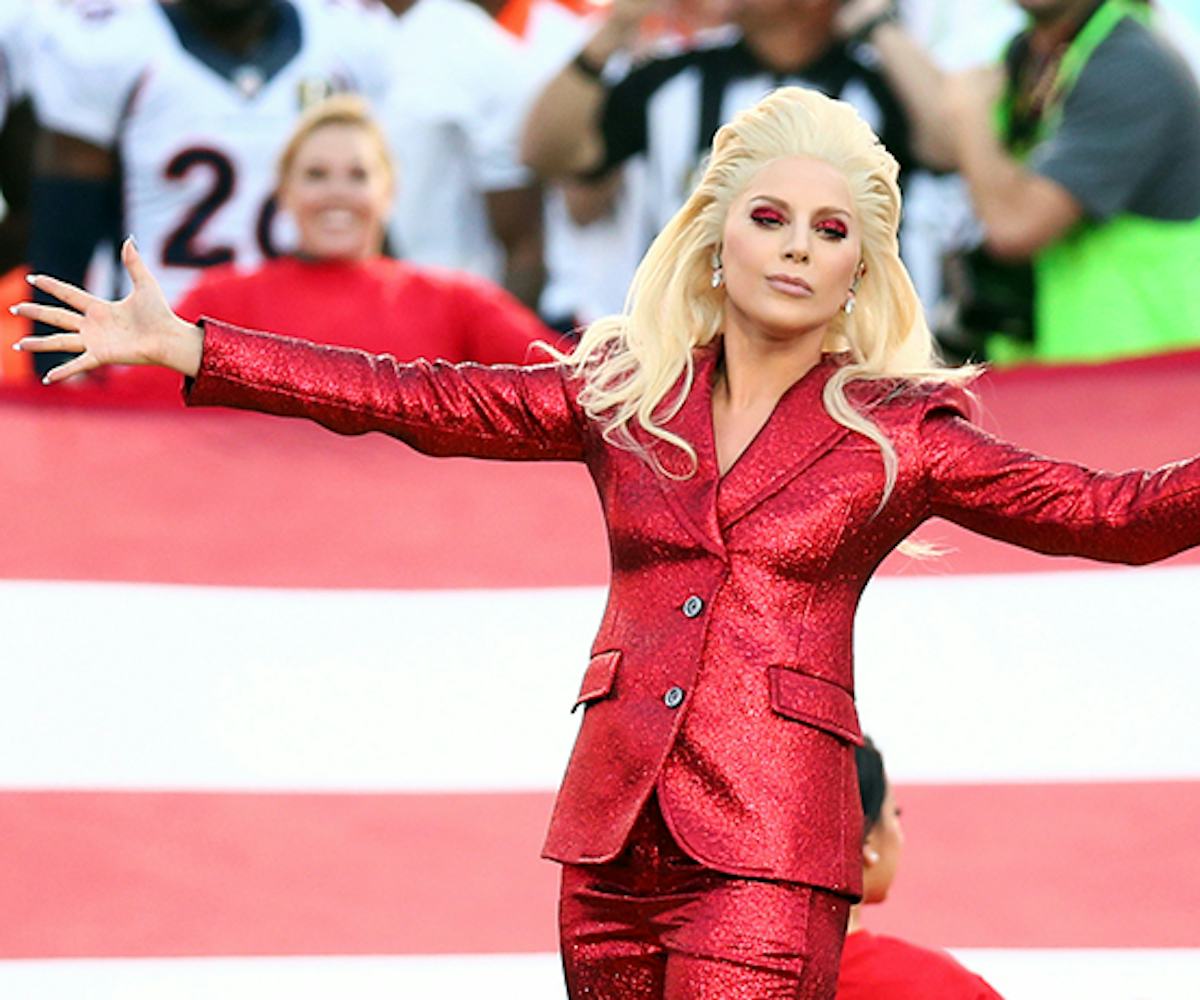 Photo by Christopher Polk/Getty Images.
Lady Gaga Was The Sideline Star Of Last Night's Halftime Show
We're going to state the obvious here: Last night's Super Bowl was bigger than sports. Thanks to the socially charged messages behind each performance, millions of people were forced to think about racial injustice, equal rights, and the power of hard work and determination. Lady Gaga—who has been a continuous advocate of LGBTQ rights and an outspoken force in the fight against sexual assault and campus rape—sang her star spangled heart out while giving one of the most memorable renditions of the national anthem ever. Then, when it came time for Coldplay, Beyoncé, and Bruno Mars to take the field for a supercharged halftime performance, Lady Gaga wasn't just feeling it—she, like all of us, was living for it.
Thanks to the singer's Snapchat, we have footage of Gaga, in all her glory, swaying along in anticipation of the history-making production. A new Beyoncé song, performance, tour, and candid Gaga videos? What a time to be alive.