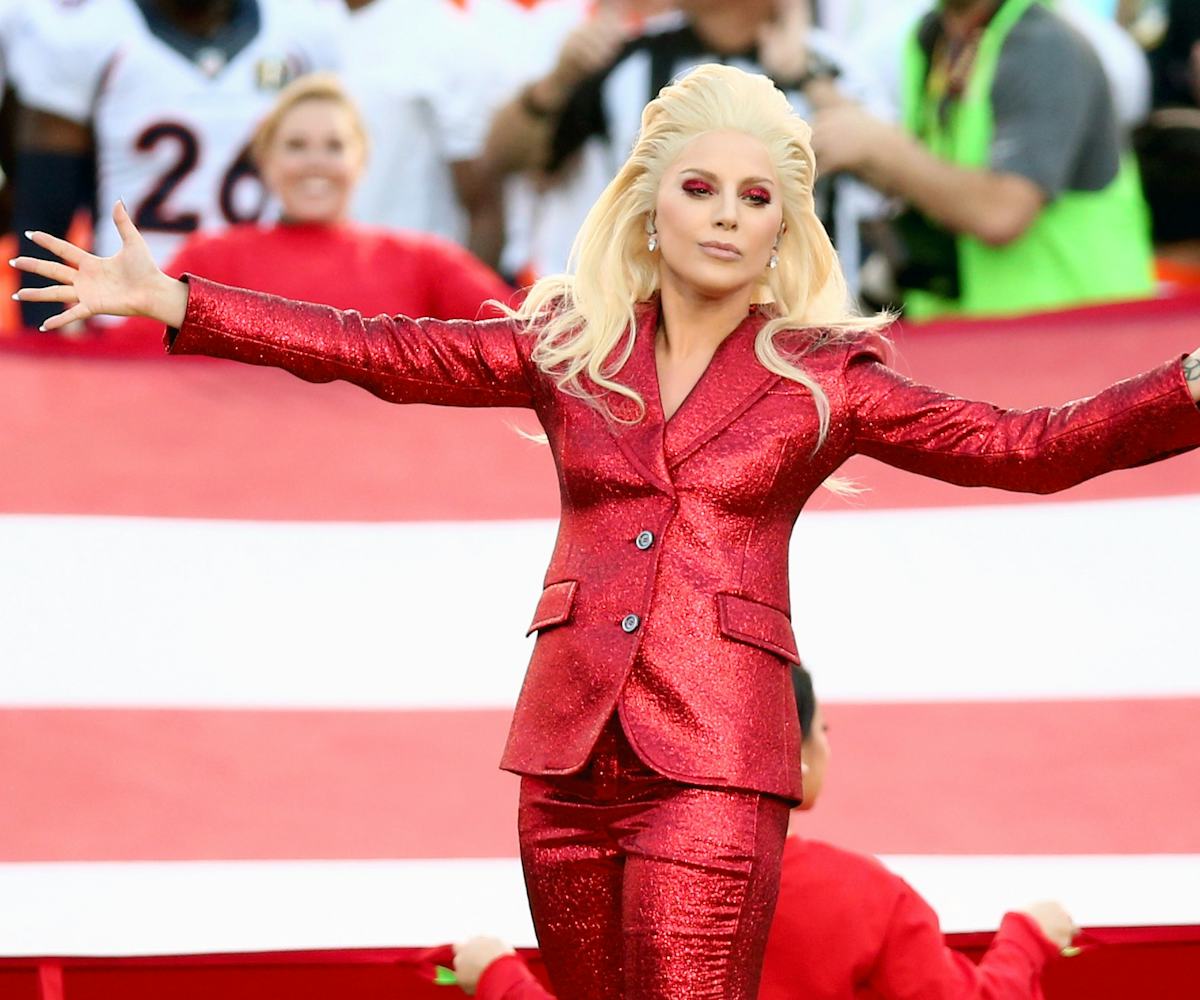 Photo by Christopher Polk / Getty images
Lady Gaga Is (Most Likely) Your Next Super Bowl Halftime Performer
The NFL has yet to confirm
Will Lady Gaga perform at the 2017 Super Bowl halftime show, or is it all just a perfect illusion? On Sunday, Us Weekly sounded pretty confident in reporting that the pop superstar had been confirmed as the headliner for Super Bowl LI, which will be held at Houston's NRG Stadium on February 5.
But as the internet proceeded to freak out accordingly, NFL communications vice president, Natalie Ravitz, took to Twitter to refute Us Weekly's report, saying that the magazine ignored her on the record response to the Gaga rumors. "We've had conversations w several fantastic artists about SB Halftime Show, but no final decision," Ravitz wrote. 
However, those hoping for a Lady Gaga halftime show shouldn't lose hope just yet. After Adele turned down the league's offer to perform, and with Beyoncé unlikely to perform for the third time, there are very few artists with the gravitas required to carry a show of that magnitude. Add in the fact that Gaga has a new album, Joanne, out in the fall and that she called singing last year's Super Bowl national anthem one of the highest honors of her career, and we think it's a pretty safe bet that Gaga will indeed take world's biggest stage come February.