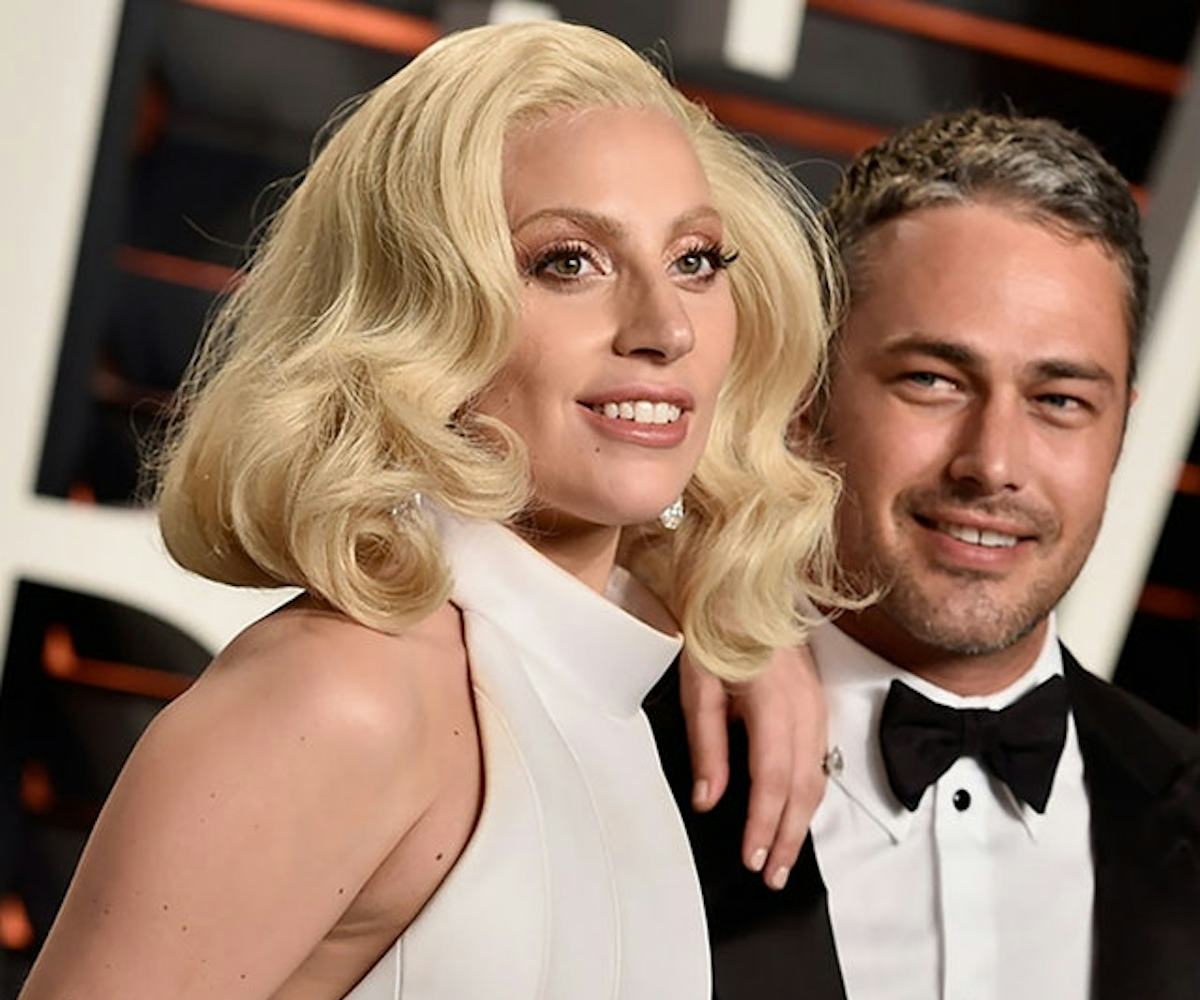 photo by Pascal Le Segretain / Getty Images
Lady Gaga + Taylor Kinney Have Reportedly Split Up
UPDATE (7/20/16): Lady Gaga posted an Instagram confirming the break, writing, "Taylor and I have always believed we are soulmates. Just like all couples we have ups and downs, and we have been taking a break. We are both ambitious artists, hoping to work through long-distance and complicated schedules to continue the simple love we have always shared. Please root us on. We're just like everybody else and we really love each other."
Lady Gaga has been the entertainment industry's strongest proponent for individuality and free expression. And when she started dating Taylor Kinney, we couldn't have been happier. It seemed like she had found her soul mate, and while she very well could have, reports are swirling that the couple broke off their engagement.
According to TMZ, they ended their five-year relationship and "parted ways earlier this month." They also pointed out that the singer has been going around without her engagement ring. The couple became engaged last Valentine's Day when Kinney proposed with a massive heart-shaped ring.
The couple hasn't yet confirmed their split, but rumors suggest that their work led to the breakup. "Their work kept them apart a lot," a source told People. "Chicago Fire keeps him in Chicago and her work is almost always elsewhere."
At the beginning of 2016, Gaga and Kinney made love on a canvas for V magazine. Gaga, who guest-edited the issue, said the work "explores the creative capacity of love as a healing force." A few months later, there were reports that the couple secretly wed after a photo circulated of the two wearing their rings on their left hands. 
If they indeed decided to go their separate ways, we wish the two the best.