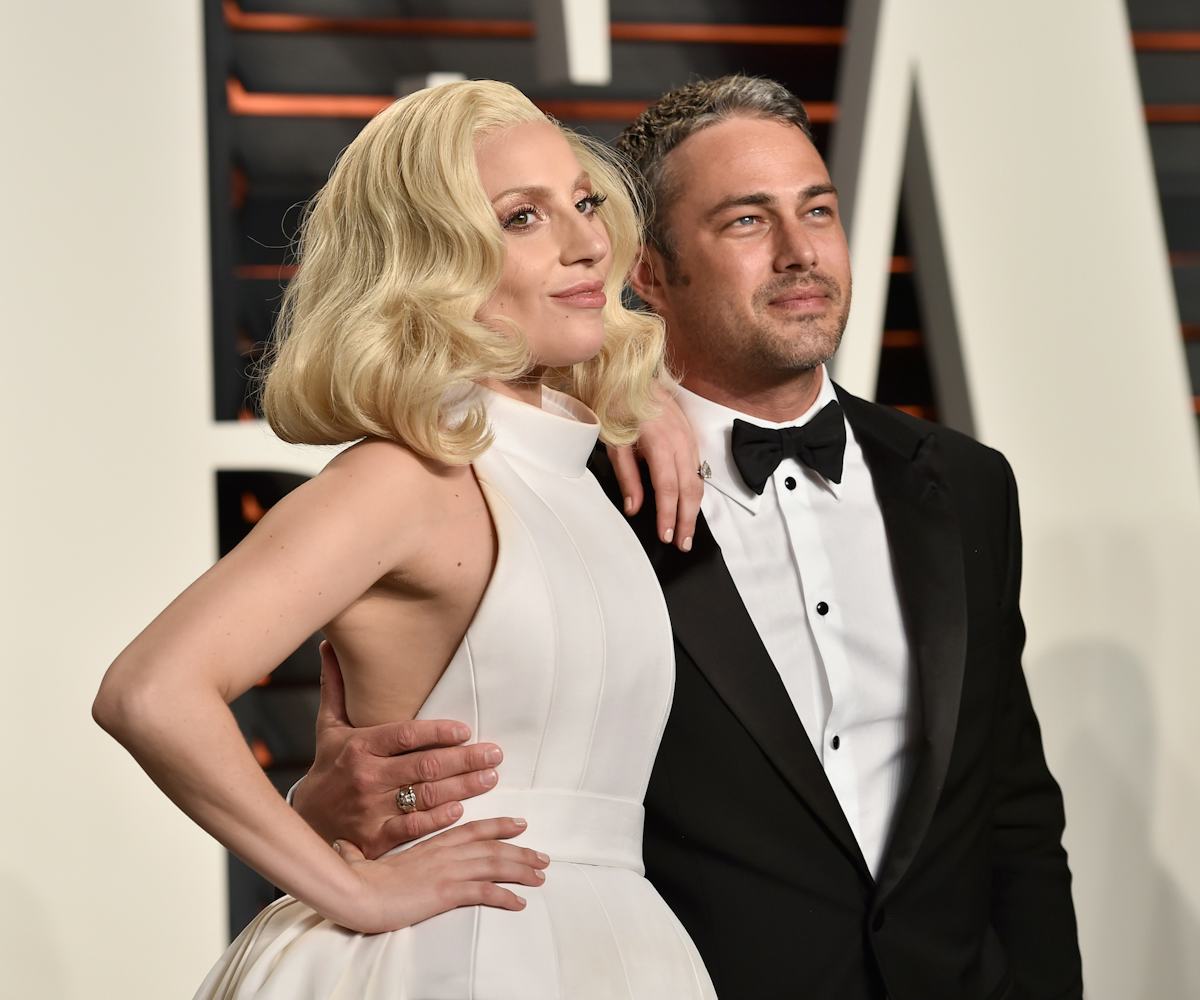 Photo by Pascal Le Segretain/Getty Images.
Lady Gaga Talks About Upcoming Wedding And Having Children
will mother monster become an actual mother?
Only in Lady Gaga's world is doing something low-key press-stopping news (since when has Gaga ever been low-key?). Mother Monster chatted with Ryan Seacrest on his KIIS FM radio show about her upcoming nuptials with Taylor Kinney, and spilled the beans about a few key details. For one, it will be a close-knit family affair. "I think if I were to deny the women in my life the planning of the wedding, that they'd probably just kill me," Gaga said. She also alluded to wanting a family-style ceremony for her loved ones, and says, "We are not planning anything that is worth writing about," (yet, here we are!).
When it comes to the topic of kids, Gaga wants them, but feels like she needs to do more first. "I just want to make sure I do everything I can before I have a child to know that I've tried to put as many good things into the world as possible so she can be proud of me, or that my son can be proud of me." In what imaginary world a child wouldn't be proud to have Gaga as their mother at this point in her career we're not sure, but who are we to say? Indeed, she does currently have unfinished plans, including a new album, and another go at American Horror Story. 
We'll be waiting with baited breath for more details from Gaga not worth writing about (that are obviously so worth writing about).