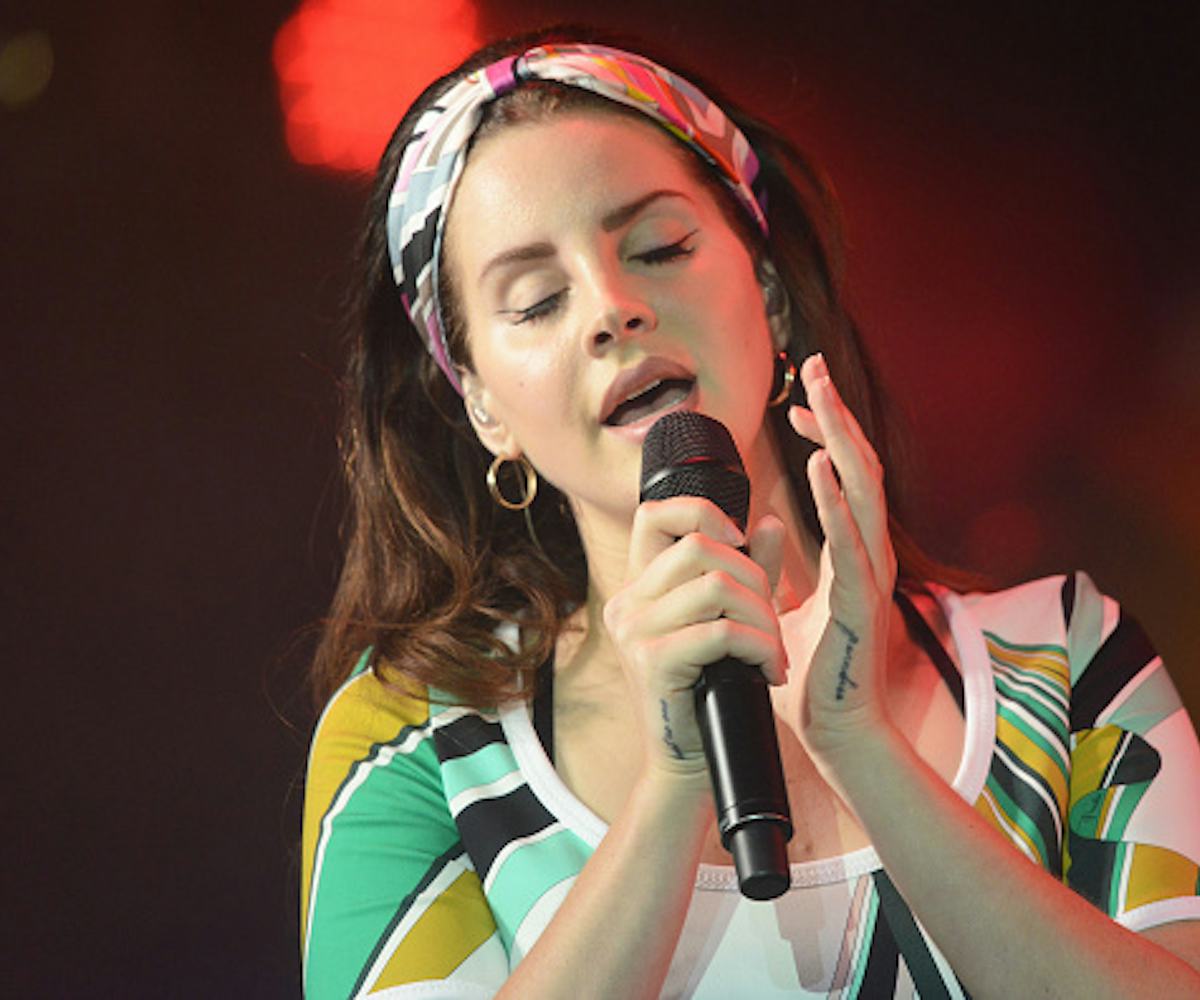 Photo by Dave J Hogan/Dave J Hogan/Getty Images
You Do Not Want To Download The Leak Of Lana Del Rey's New Album
There are only two more days until Lana Del Rey releases her new album, Lust for Life, but for some fans, this wasn't soon enough. People have already gotten their hands on a pirated version of the record—and Del Rey isn't happy about it.
"Omg l4l leaked cya in a hour," someone tweeted. Del Rey quickly clapped back, "U little fuckers." Then another fan offered to send the singer the link to the leak so that it could be removed. "It's already deleted Lana don't worry," someone else reassured her. "Better be," Del Rey replied. 
This is further proof that you do not want to troll Lana Del Rey. Back in 2011, when someone made fun of her looks, saying "Just sing and make music," Del Rey promptly told them to "Shut the Fuck Up." In 2013, after the release of "Young & Beautiful," another troll once again tried to call her ugly. She slid into their Twitter DMs with a short and sweet "GO FUCK YOURSELF." That same year, one woman was impatient for the release of Del Rey's short film, Tropico. "Bitch release this shit," she wrote. "It's coming you little bitch," Del Rey wrote back. 
In short, don't fuck with Lana Del Rey. Now go back to being adults and patiently waiting for the album's official release on Friday.