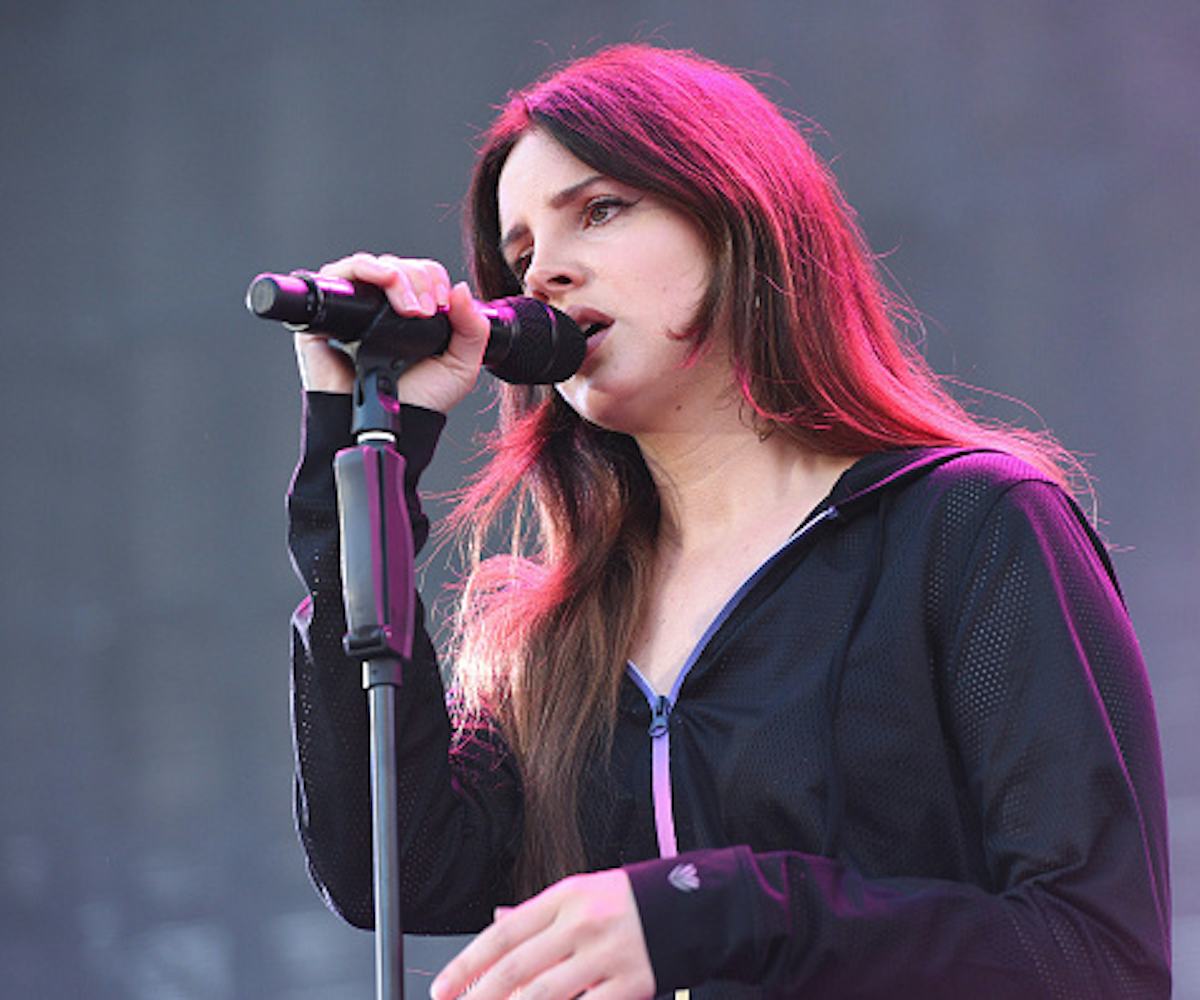 Photo by C Flanigan/Getty Images
Lana Del Rey Won't Use American Flags In Her Visuals Because Of Trump
Lana Del Rey has built her persona on nostalgic, iconic American imagery. But now that a deranged muppet is running our country, she's changing course. When asked by Pitchfork if being romantic about the U.S. under a Trump administration is hard, she replied, "It's certainly uncomfortable."
"I definitely changed my visuals on my tour videos," Del Rey continued. "I'm not going to have the American flag waving while I'm singing 'Born to Die.' It's not going to happen. I'd rather have static. It's a transitional period, and I'm super aware of that. I think it would be inappropriate to be in France with an American flag. It would feel weird to me now—it didn't feel weird in 2013." 
She said that the uncertainty during the 2016 election also influenced her new album. "All the guys in the studio—we didn't know we were going to start walking in every day and talking about what was going on," she said. "We hadn't ever done that before, but every day during the election, you'd wake up and some new horrible thing was happening. Korea, with missiles suddenly being pointed at the western coast. With 'When the World Was at War We Kept Dancing,' I was posing a real question to myself: Could this be the end of an era? The fall of Rome?"
While her previous albums haven't been political, she felt like this latest one couldn't not be. "It's more appropriate now than under the Obama administration, where at least everyone I knew felt safe. It was a good time. We were on the up-and-up," she explained. "Women started to feel less safe under this administration instantly. What if they take away Planned Parenthood? What if we can't get birth control? Now, when people ask me those questions, I feel a little differently.... When you have a leader at the top of the pyramid who is casually being loud and funny about things like that, it's brought up character defects in people who already have the propensity to be violent towards women." 
You can listen to Del Rey's new album, Lust for Life, when it drops tomorrow, July 21.