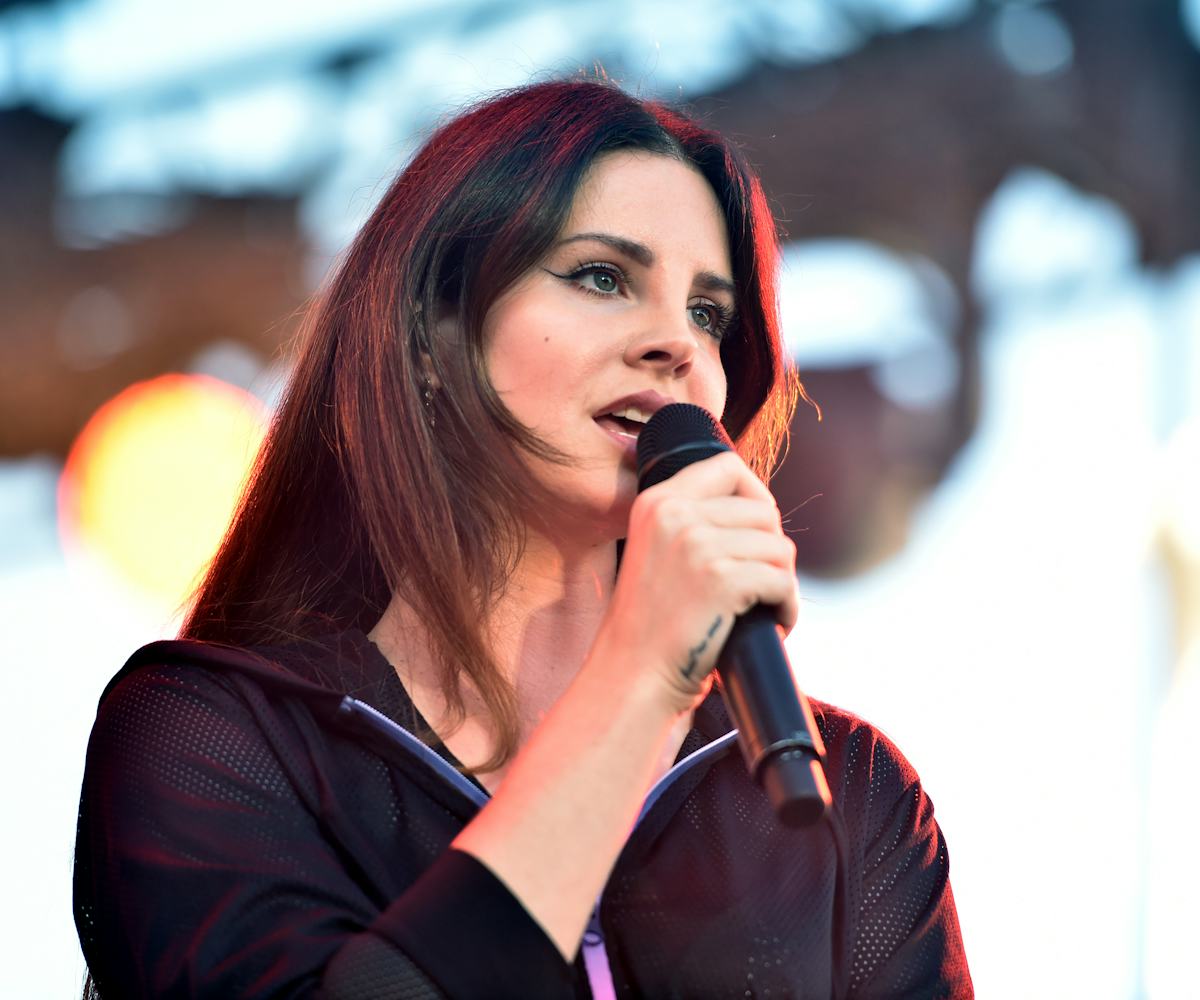 Alberto E. Rodriguez / Getty Images
Lana Del Rey Previews New Song On Instagram And It Doesn't Disappoint
LDR turns to IG to preview another song from her upcoming album.
Back in May, Lana Del Rey revealed that her new album "Lust For Life" would drop on July 21, and has since been teasing previews of some of the tracks. On Saturday, she posted a minimal video of herself singing a new song we presume is called "Change," based on the caption.
The video is peak LDR—dreamy, piano-backed song plays softly in the background as she broods for the camera, everything awash in vintage tones. At one point, she joins in singing live for the video: "Lately I've been thinking it's just someone else's job to care/ Who am I to sympathize when no one gave a damn."
Del Rey has frequently used Instagram as a platform for releasing snippets of her upcoming work. "Change" follows tracks like "Coachella - Woodstock on My Mind" and an unnamed song featuring A$AP Rocky, Playboi Carti, and Boi-1da, all uploaded to her personal Instagram account with a similar aesthetic. Perhaps Del Rey takes to Instagram because it's such a visually-driven social media platform where the video content comes first and speaks for itself. It also helps that Instagram's limit on video length can heighten anticipation for the full version. By teasing her songs on her IG account, Del Rey only furthers her incredibly realized sense of personal aesthetic and style.
The album's title track "Lust For Life" has already been released with a music video featuring The Weeknd.