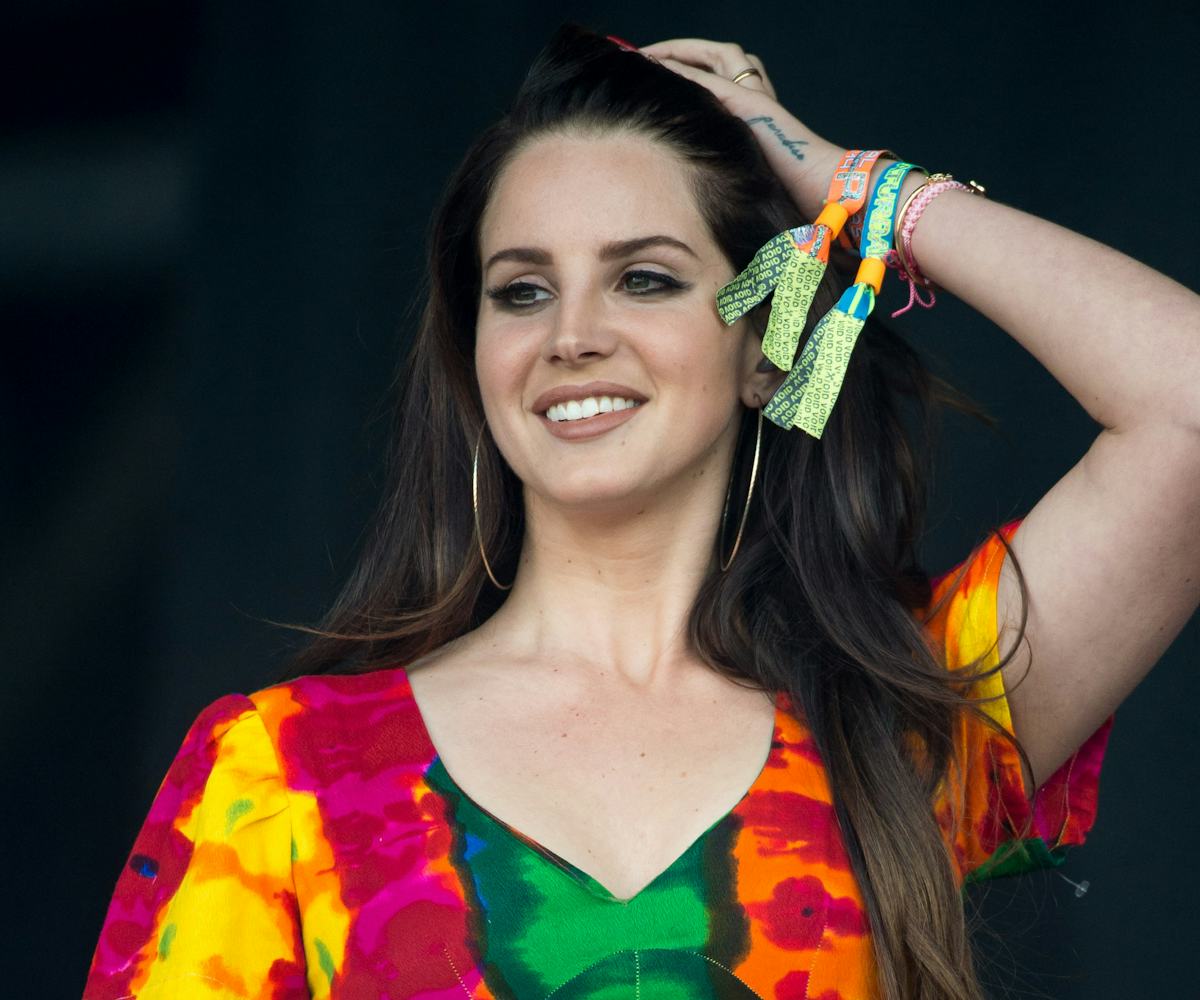 Photo by Ian Gavan / Getty Images
Lana Del Rey Wrote A Song About Her Experience At Coachella
"I'd trade it all away if you gave me just one day to answer one question"
Lana Del Rey came back from Coachella this week with a lot to say, but, luckily for us, she turned her thoughts into a new song. After a short trip to the woods following the high-profile festival, LDR recorded at least a snippet of an original, untitled track. She then posted her characteristically sullen creation on social media for us all to enjoy. We are truly blessed.
Sporting a hunting hat and plaid flannel in the video, this a cappella tune was Lana's way of dealing with the "complex feelings about spending the weekend dancing whilst watching tensions [with] North Korea mount." Check it out, right here:
Lana's reflections seem to be part of a genuine effort to be more sensitive to various issues around the world. "As the climate kept on getting more heated politically, I found lyrically everything was just directed towards that," she had said of her upcoming album, Lust for Life. "So because of that, the sound just got really updated, and I felt like it was more wanting to talk to the younger side of the audience that I have. I guess it's a little more socially aware. It's kind of a global feeling."
"I find it's a tightrope between being vigilantly observant of everything going on in the world and also having enough space and time to appreciate God's good earth the way it was intended to be appreciated," wrote Del Rey in the caption of her Instagram post. "On my way home I found myself compelled to visit an old favorite place of mine at the rim of the world highway where I took a moment to sit down by the sequoia grove and write a little song. I just wanted to share this in hopes that one individual's hope and prayer for peace might contribute to the possibility of it in the long run."
Lust for Life is due out sometime soon, although an official release date has not been announced.