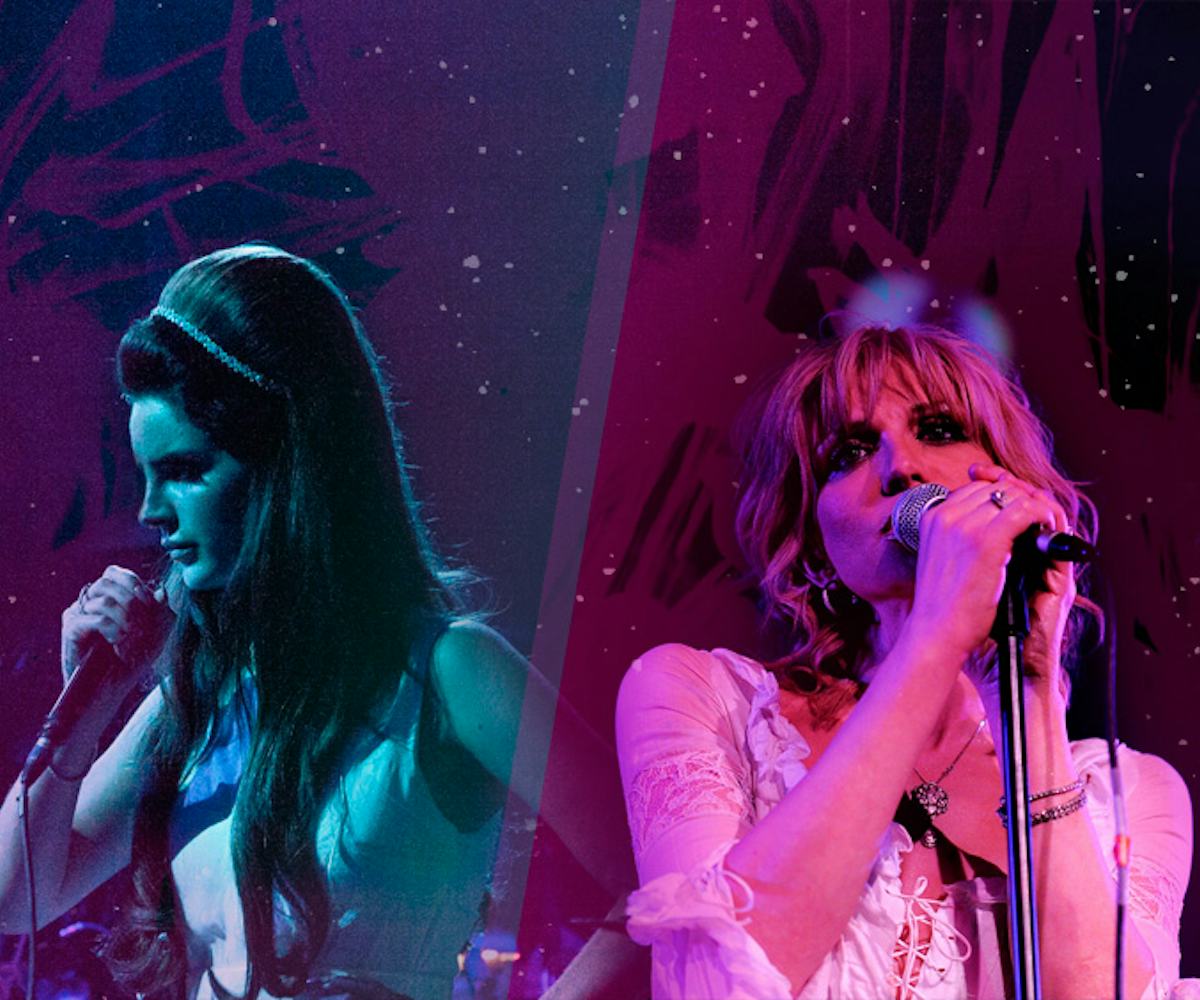 photos via getty images
lana del rey and courtney love are your new favorite power duo
There are certain music collaborations that just seem destined—Beyoncé and Nicki, Kanye and Jay-Z, Pharrell and Gwen Stefani—others, however, come as a surprise. But once you think about them, you immediately question why you hadn't hoped for them all along. That pretty much sums up how we feel about Lana Del Rey and Courtney Love's plan to perform eight shows together this May, as a part of the "Born to Die" singer's upcoming Endless Summer Tour. 
While the songstresses may have vastly different musical styles—Del Rey with her sad girl crooning and Love with her alt-rock vibes—the two do share some things in common. In 2012, the 29-year-old chanteuse covered Nirvana's "Heart-Shaped Box," to which Love responded, "You do know the song is about my vagina right? 'Throw down your umbilical noose so i can climb right back' umm." Both singers have also reworked the 1962 pop song, "He Hit Me (and It Felt Like a Kiss)"—Love with her band Hole's cover of the song, and Del Rey using the lyrics in her latest slow jam hit, "Ultraviolence." With their controversial images and angsty tunes, the two will team up for shows that are pretty much guaranteed to be emotional rollercoasters. 
The Endless Summer Tour starts on May 7 and runs for 17 dates. Love will join Del Rey onstage in Texas, Colorado, Arizona, and California before the tour continues on the east coast. So far this pairing is a dream come true—we just hope that there is a duet in the works as well.