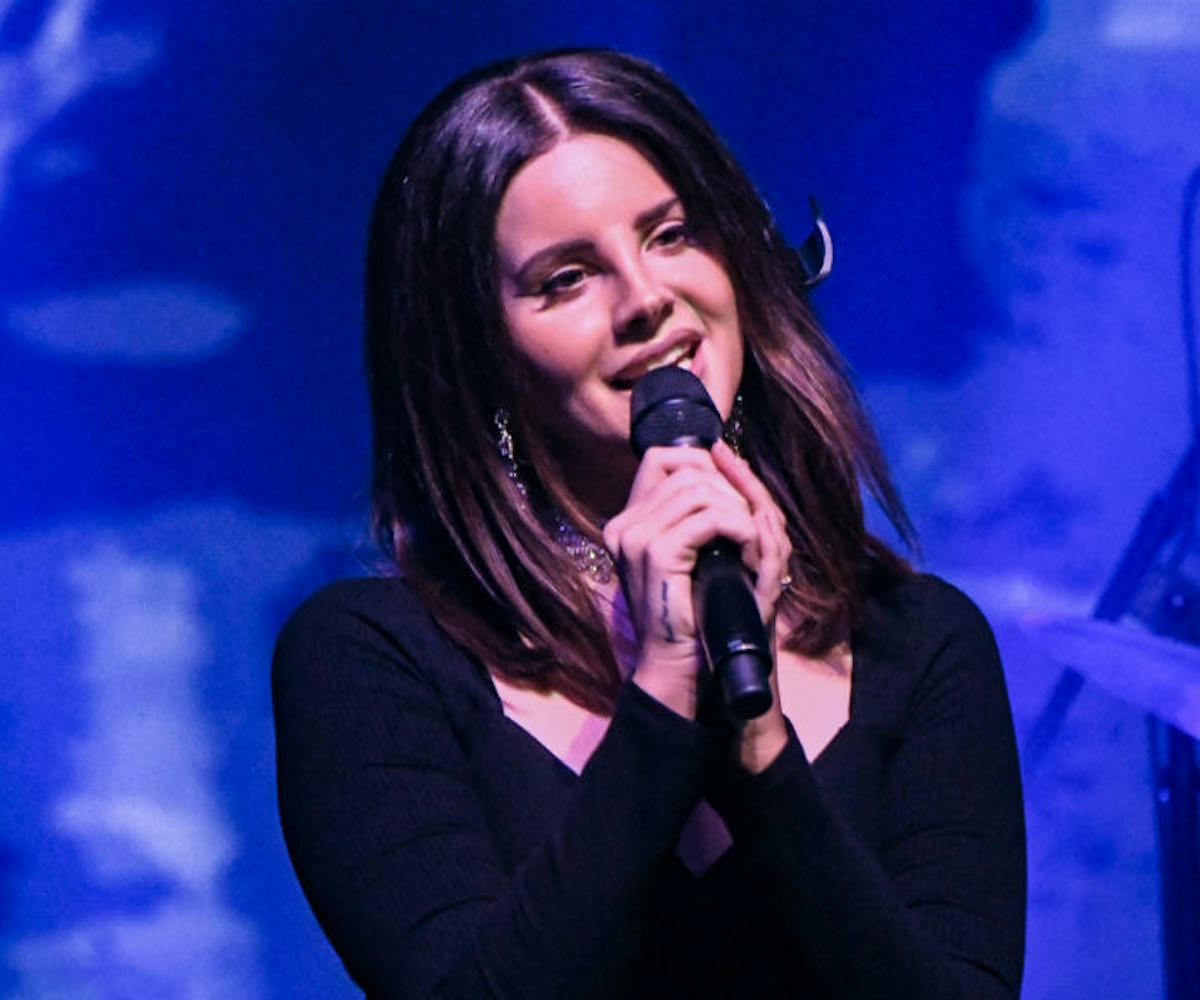 Photo by Mike Coppola/Getty Images.
Lana Del Rey Shares Old Demo For New Elvis Presley Documentary
Is it really summer without a new Lana Del Rey track? No, no it is not. Well, good thing our favorite Gemini witch just dropped an unreleased demo, so the season can officially begin.
The singer tweeted out a clip of the song "Elvis," which will be featured on the upcoming documentary called The King. The film will chronicle the life and career of Elvis Presley by following him in his '63 Rolls-Royce on a cross-country road trip.
Anyone who knows and follows Del Rey knows that she has a slew of other unreleased tracks, some under her other stage names, Lizzy Grant and Sparkler Jump Rope Queen. She first released the "Elvis" track on her MySpace in 2008, along with other demos, "Blue Ribbon and "Axl Rose Husband." 
Del Rey teased last year that she's considering releasing an album of her leaked/unreleased tracks, so maybe this is the start of that. Whatever the case may be, you can listen to the preview and the full demo track below.