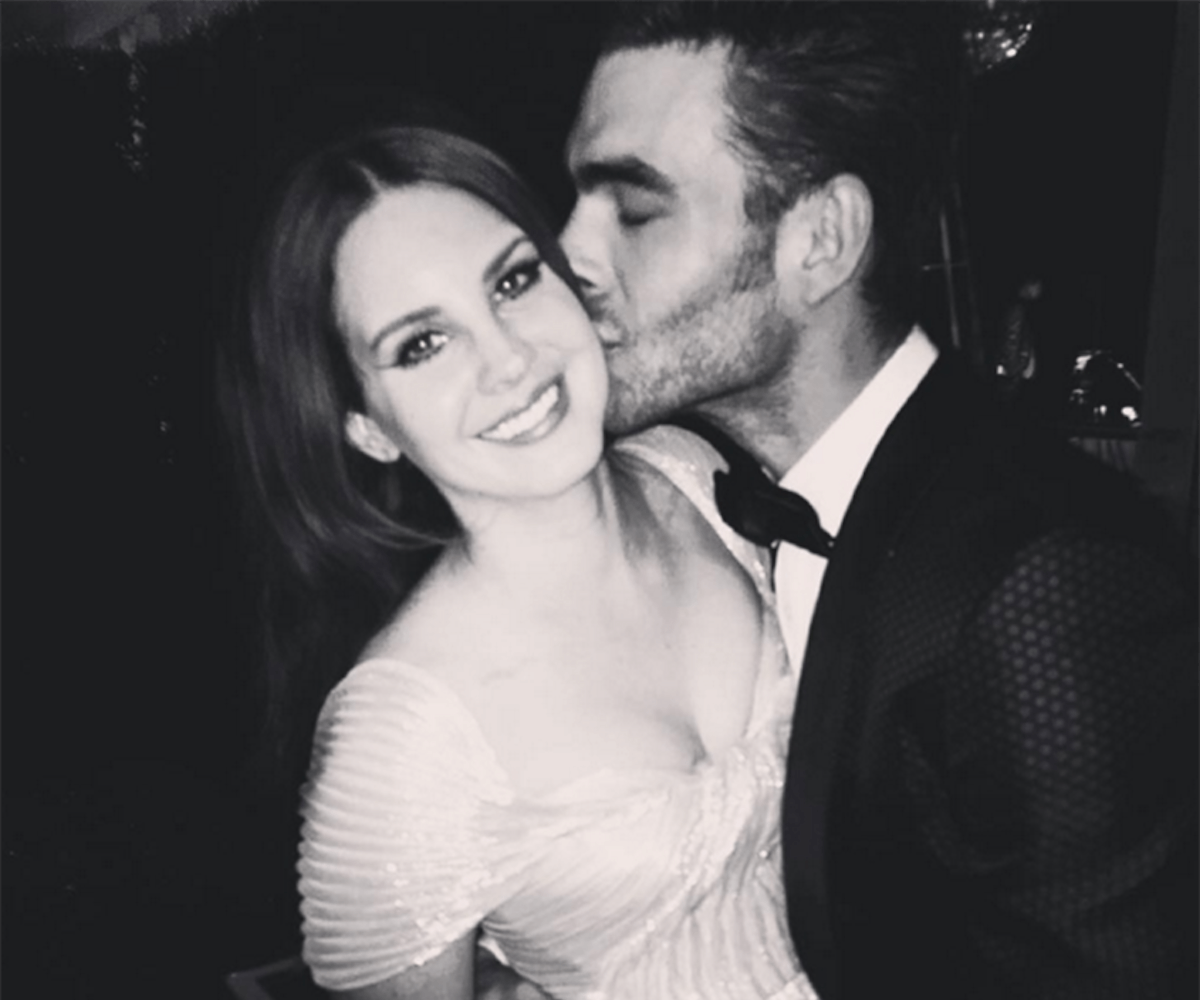 Photo via @kortajarenajon on Instagram
What's Going On Between Lana Del Rey And This Male Model?
Amid the glamour, drama, and long acceptance speeches of Oscar night, it's easy for some potential news to slip under the radar. So it's through hindsight that new, out-of-the-ordinary, potentially riveting things can be detected: Lana Del Rey may just have a new guy, and they got pretty cozy at the Elton John AIDS Foundations's Oscar Viewing Party.
The chanteuse spent her Sunday night seated next to Spanish actor and model Jon Kortajarena (who you may know from that scene in A Single Man with Colin Firth) at the Bulgari table, according to Just Jared. And over the course of the night, Kortajarena posted a number of Instagrams with the "Honeymoon" singer that had his fans wondering if the two were a couple.
Now, Kortajarena has been romantically linked to openly gay actor Luke Evans, but the relationship was never confirmed, nor has the Spanish model publicly expressed his sexuality. So, if the newly single Del Rey "has his heart," could they be a thing? Could they just be a fan's OTP? Could they just have a flourishing friendship that could escalate with Kortajarena and Del Rey starring in a music video together? We're at least hoping for that last one.
Whatever the two's relationship may be, it's plain to see that they make one gorgeous couple. Oh, to be young and beautiful.