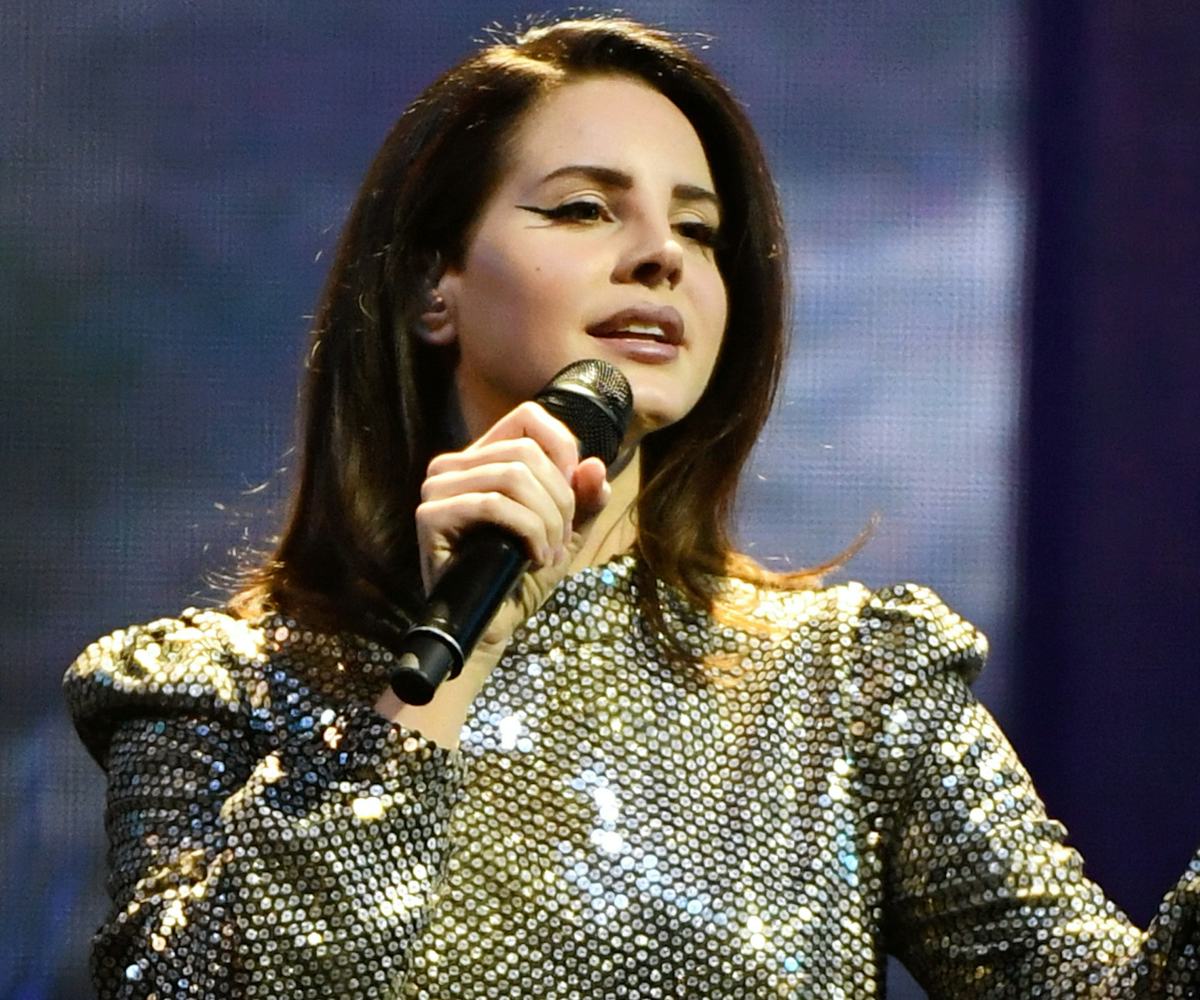 Photo by Ethan Miller/Getty Images
Watch Lana Del Rey Join Fans At Karaoke For Her Own Song
Careful where you karaoke, because you never know who's in the audience, as Lana Del Rey recently proved.
Over the weekend, Del Rey was in the crowd at a karaoke bar when a couple of fans delivered a cover, complete with choreography for Lust For Life's "Cherry." Impressed by their routine, she decided to crash the party and hop onstage to help them finish out the number. Obviously, the moment was caught on video and uploaded to Twitter. But in another twist of events, Del Rey also decided to retweet it, following up with the assertion, "If you're at my karaoke bar and you know my Choreo I will probably sing with you." Noted.
However, this isn't the only piece of LDR-related news this weekend. In addition to a newly-uploaded video of what appears to be Del Rey in the studio with Jack Antonoff, Marina and the Diamonds' Marina Diamandis also uploaded a separate Instagram of the trio hanging out. And right on time, the rumor mill began buzzing about a possible collaboration.
Nothing has been confirmed as of yet, but, needless to say, we are pretty excited about the possibility.