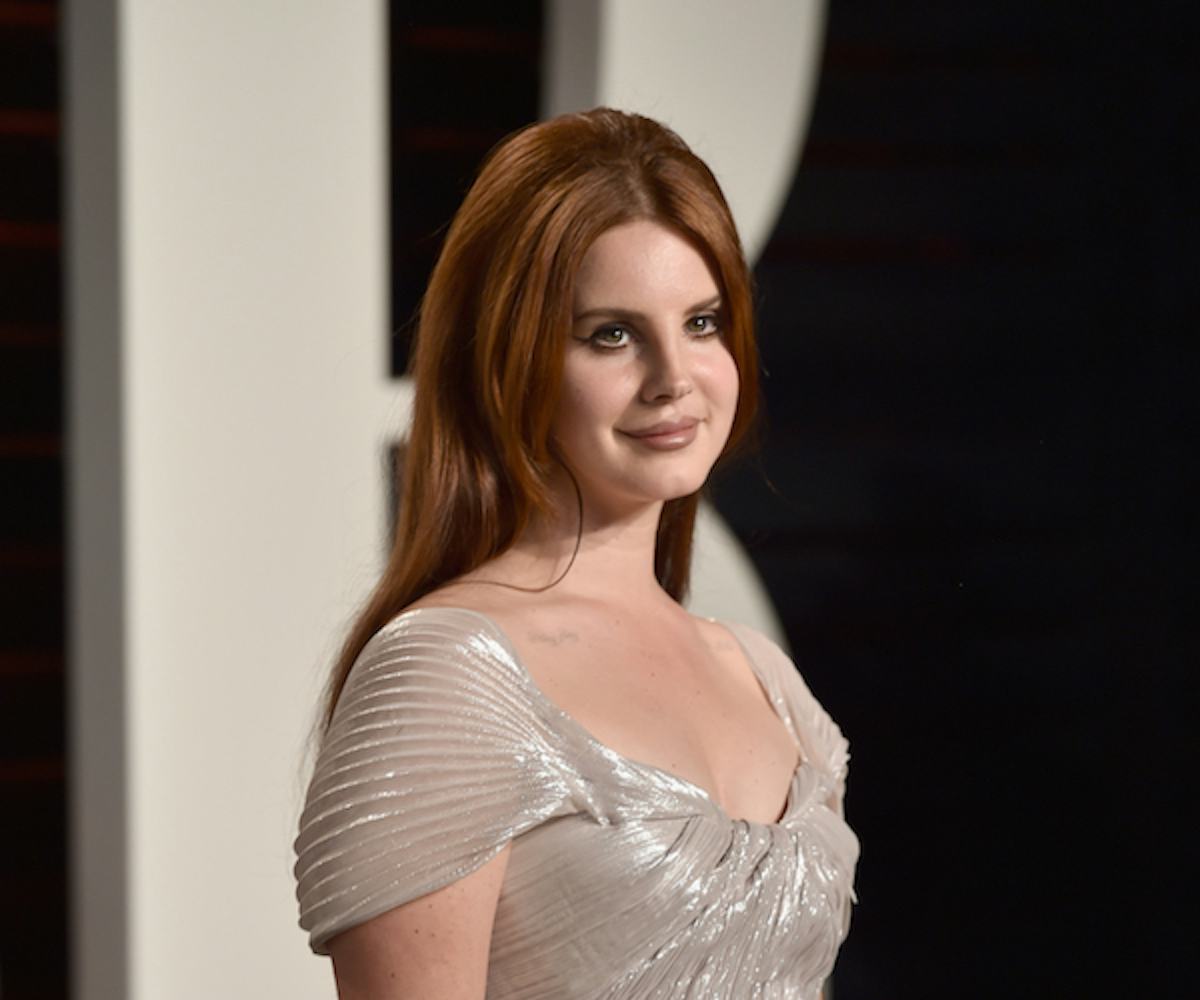 Photo by Pascal Le Segretain / Getty Images
Lana Del Rey Covers Leonard Cohen To Soothe Our Broken Hearts
Well never mind, we are ugly but we have the music
The recent death of Leonard Cohen added a new layer of sorrow to an immensely difficult week, as the world lost once of it's most powerful singer-songwriters just when we needed him most. And, while many of us undoubtedly channeled our feelings into songs like "Suzanne" and "Hallelujah," Lana Del Rey joined the chorus of tributes with a hauntingly beautiful cover of "Chelsea Hotel #2."
Posted to Instagram on Friday night, the singer noted: "I'd be lying if I said it didn't kind of break my heart that I never got to tell you how much you changed me. Not that it would've mattered to ya, it's just that other than Bob and Joan you were the only person I ever really felt spoke my language. I love you as a real fan and I always looked for a little bit of you in all of my future friends. God bless."
Although the clip is only a few seconds long, Del Rey covers what is arguably the most moving part of the song—a portion mixed with Cohen's signature blend of self-effacing humor and heartbreaking honesty—and a part that feels so relevant to what many of us were feeling this week. In a low, mournful croon, Del Rey sings, "You were famous, your heart was a legend/ You told me again you preferred handsome men/ But for me you would make an exception/ And clenching your fist for the ones like us/ Who are oppressed by the figures of beauty/ You fixed yourself, you said, well never mind/ We are ugly but we have the music."
The song itself is widely known to be about a brief tryst Cohen had with singer Janis Joplin at the Chelsea Hotel. He later regretted linking Joplin to the song, saying to BBC Radio 1 in 1994, "...if there is some way of apologizing to a ghost, I want to apologize now for having committed that indiscretion." Still, the song has remained one of his most iconic works, beloved for its melancholy tone and sorrowful remembrance. In many ways, this is precisely why it resonates so strongly right now.
Check out Del Rey's cover below. 
(Via EW.com)