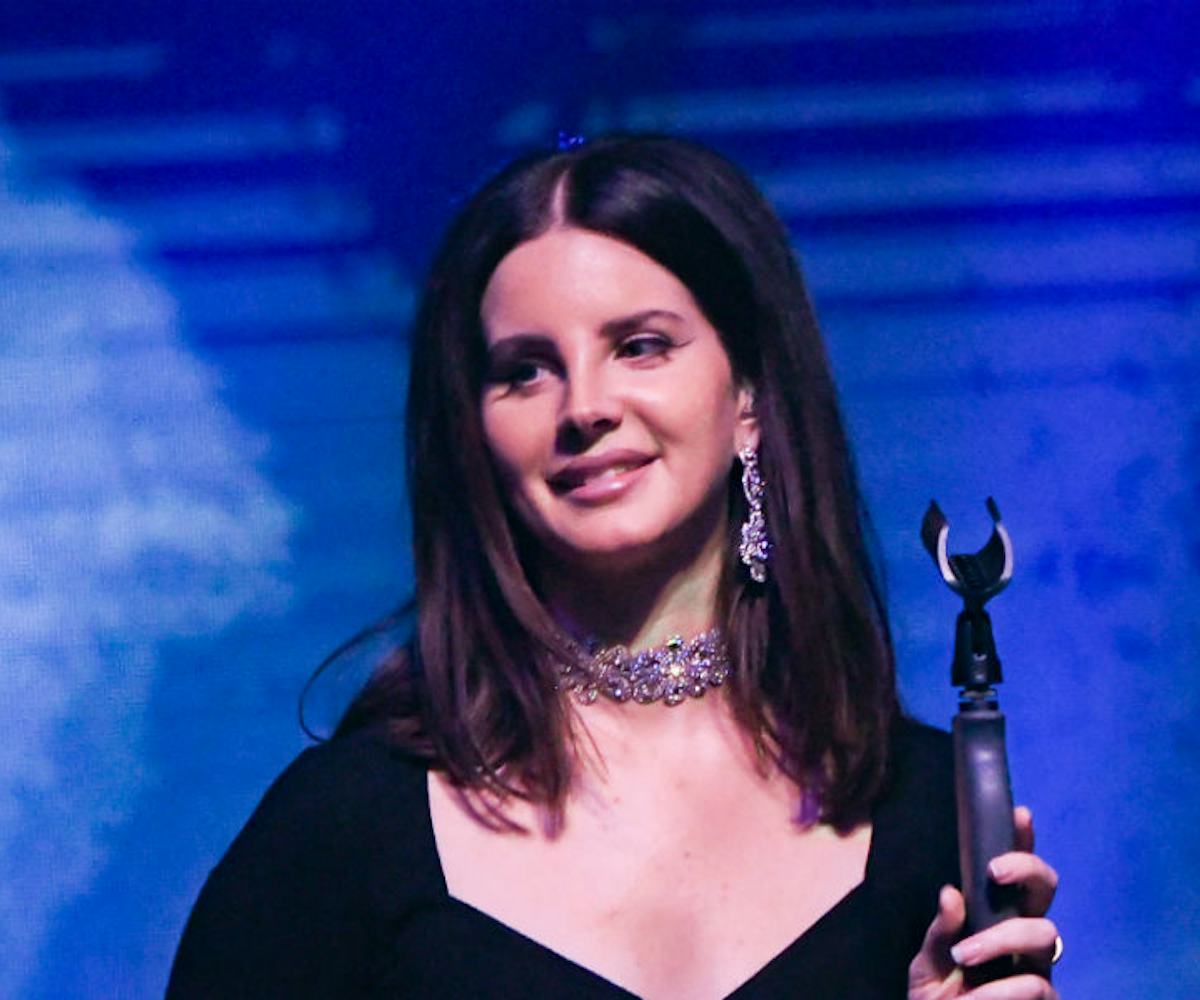 Photo by Mike Coppola/Getty Images.
If Lana Del Rey Wasn't Making Music, She Would Be A Doula
She can help us birth our baby anytime
L'Officiel has launched a U.S. edition, and for its debut issue, it decided to push things a little further by having a handful of known names interview one popular singer, Lana Del Rey.
Everyone from Kim Kardashian West and Courtney Love to Grimes and Marina and the Diamonds asked the singer, well, whatever they pleased. Grimes asked what Lana thinks of artificial intelligence. Marina and the Diamonds inquired about how much our personalities are shaped by the way we look. And Love asked perhaps the most important question of them all, which is: "Why have you stolen my unconscious and made me your musical slave?"
There are a lot of philosophical answers to take in and a lot of wisdom thrown out. Our favorite bit of information, though, comes from a question posed by Kardashian West. She asks the singer what she would be doing if she wasn't making music, and Lana reveals: "I would be a doula, or maybe working with kids." And now we can't stop picturing her crooning Born to Die to calm our nerves as we prepare to have our baby.
Read the full interview over on L'Officiel's website. Del Rey also provided a playlist for Love made up of her favorite songs, which you can listen to here. It includes a mix of tracks like Migos' "Bad and Boujee," The Flamingos' "I Only Have Eyes For You," and Lou Reed's "Perfect Day." An eclectic mix for an eclectic gal.