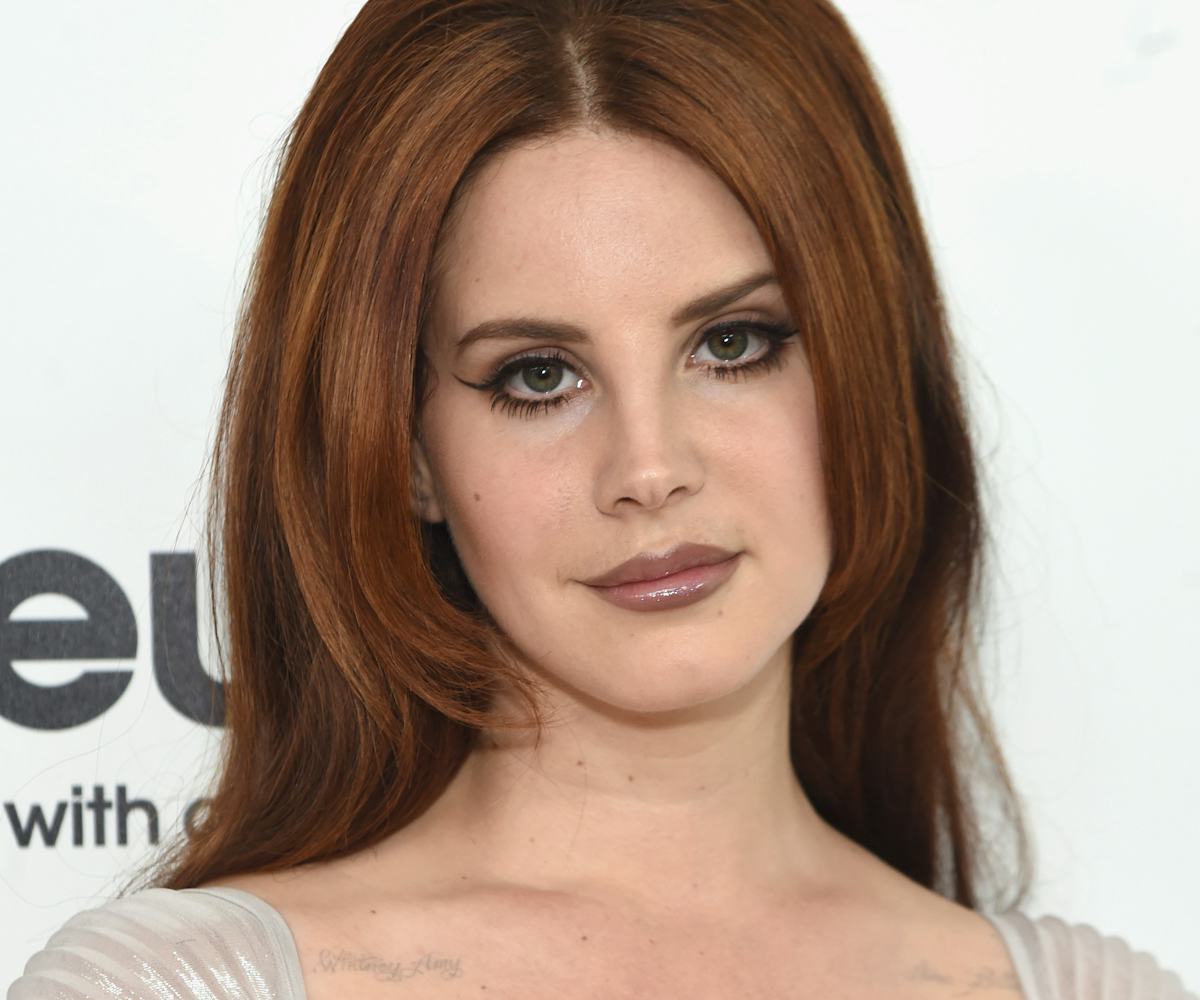 Photo by Jamie McCarthy/Getty Images
Lana Del Rey Is Working On A More Socially Aware Album In Response To "Heated" Political Times
"It's kind of a global feeling"
When she's not gathering her coven to cast spells on Donald Trump, Lana Del Rey is busy working on her upcoming album. She recently told Jo Whiley on BBC Radio 2 that this latest album will be "more socially aware," in response to the rising political tensions in the United States and worldwide.
"I started out thinking that the whole record was gonna have a sort of a '50s-'60s feeling, kind of some kind of Shangri-Las, early Joan Baez influences," Del Rey said. "But I don't know, as the climate kept on getting more heated politically, I found lyrically everything was just directed towards that. So because of that, the sound just got really updated, and I felt like it was more wanting to talk to the younger side of the audience that I have. I guess it's a little more socially aware. It's kind of a global feeling."
She also mentioned working with The Last Shadow Puppets' Miles Kane, who was with her in the L.A. studio at the time of the phone interview with BBC. (The two were recently spotted together singing some Elton John karaoke with Arctic Monkeys' frontman Alex Turner.) Del Rey said they were "working on something for fun," and Kane got on the phone and added that they were "just having a coffee." 
It turns out it was a little more than just a coffee date. "We've been writing some stuff, which has been going well," Del Rey said. When asked if what they are working on is for The Last Shadow Puppets, she said, "No it's for something else we're doing." 
Guess we'll have to wait and see! No matter what direction this new album takes, we're sure it will be amazing.