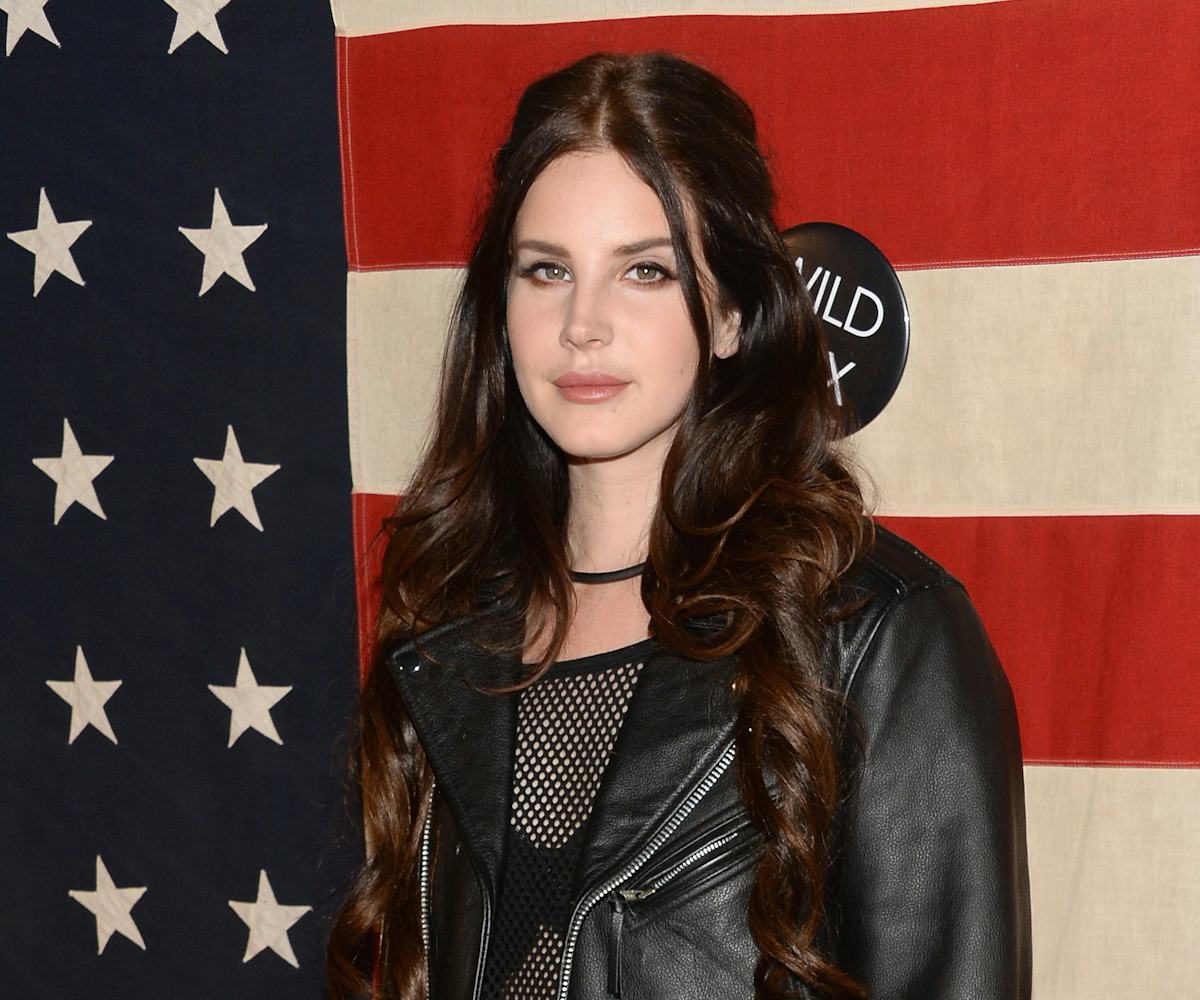 Photo By Jason Kempin/Getty Images.
Lana Del Rey Announces New Album 'Norman Fucking Rockwell'
And debuted her new track "Venice Bitch"
Lana Del Rey has just revealed that she's planning on releasing a new, 11-track album early next year.
While speaking to Zane Lowe on his Beats 1 show, Del Rey shared that her forthcoming album will be titled Norman Fucking Rockwell, which is also the name of one of her favorite songs off the record. But why invoke the name of one of America's most beloved regionalist artists?
According to Del Rey, while working with Jack Antonoff, she was in "a little bit of a lighter mood" and ended up writing a cheeky song "about this guy who is such a genius artist but he thinks he's the shit and he knows it and he like won't shut up talking about it."
"I ended up with these creative types or not, or whatever, and you know they just go on and on about themselves, and I'm like, 'yeah, yeah,'" she continued. "But there's a little bit of merit to it, also. They are so good. I just like the title track so much that I was like, 'Okay, I definitely want the record to also be called that.'"
During the show, Del Rey also premiered the video for her two-part song, "Venice Bitch," which clocks in at nine and a half minutes and was a song that Del Rey's managers were apparently less than pleased with.
"They were like, it's 10 minutes long. Are you kidding me? It's called 'Venice Bitch.' Like why do you do this to us? Can you make a three-minute normal pop song?" Del Rey said. "I was like, well, end of summer, some people just wanna drive around for 10 minutes and get lost in some electric guitar."
Not only that, but in addition to revealing that she's in the process of learning to sail and obtaining her pilot's license, Del Rey said she's trying to publish a collection of poems and short stories under the title, Violet Bent Backwards Over the Grass—though no word on whether it'll ever make it to print. And while that's kind of a bummer, at the very least, we have "Venice Bitch." Watch the video for "Venice Beach," below.