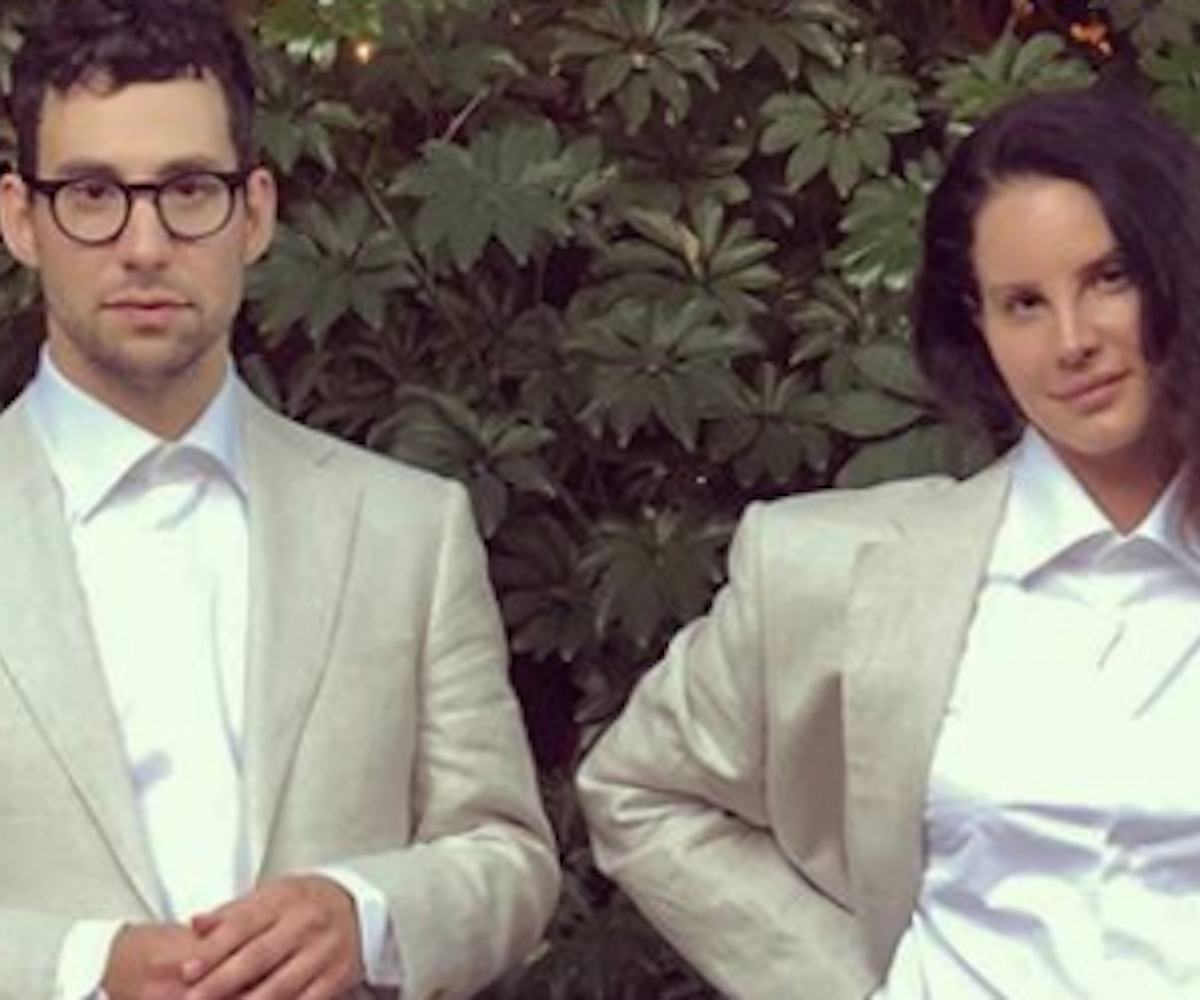 Photo Via @LanaDelRey Instagram.
Lana Del Rey In A Suit Is Some Serious Big Dick Energy
While we've personally never questioned Lana Del Rey's possession of some serious "big dick energy," it seems like the rest of the internet has finally caught up. And it's all thanks to these new photos.
Last night, Del Rey uploaded two different snaps of herself with none other than songwriter-to-the-stars Jack Antonoff. Decked out in matching cream suits, her Instagram upload shows the pair posing in front of some greenery alongside the caption, "Just because." Given her power stance and the fact that she can rock a suit like no other, it wasn't long before fans began commenting "big dick energy" all over the post. Del Rey, it seems, was quite pleased with the description—replying to one user with "abigdaddy." A flex if we've ever seen one.
Del Rey also uploaded a playful selfie of herself and Antonoff to her Twitter. "Hi!" Del Rey simply captioned the photo.
Her answer to a fan asking what's up her sleeve now? "A little rat."
Make of that what you will.