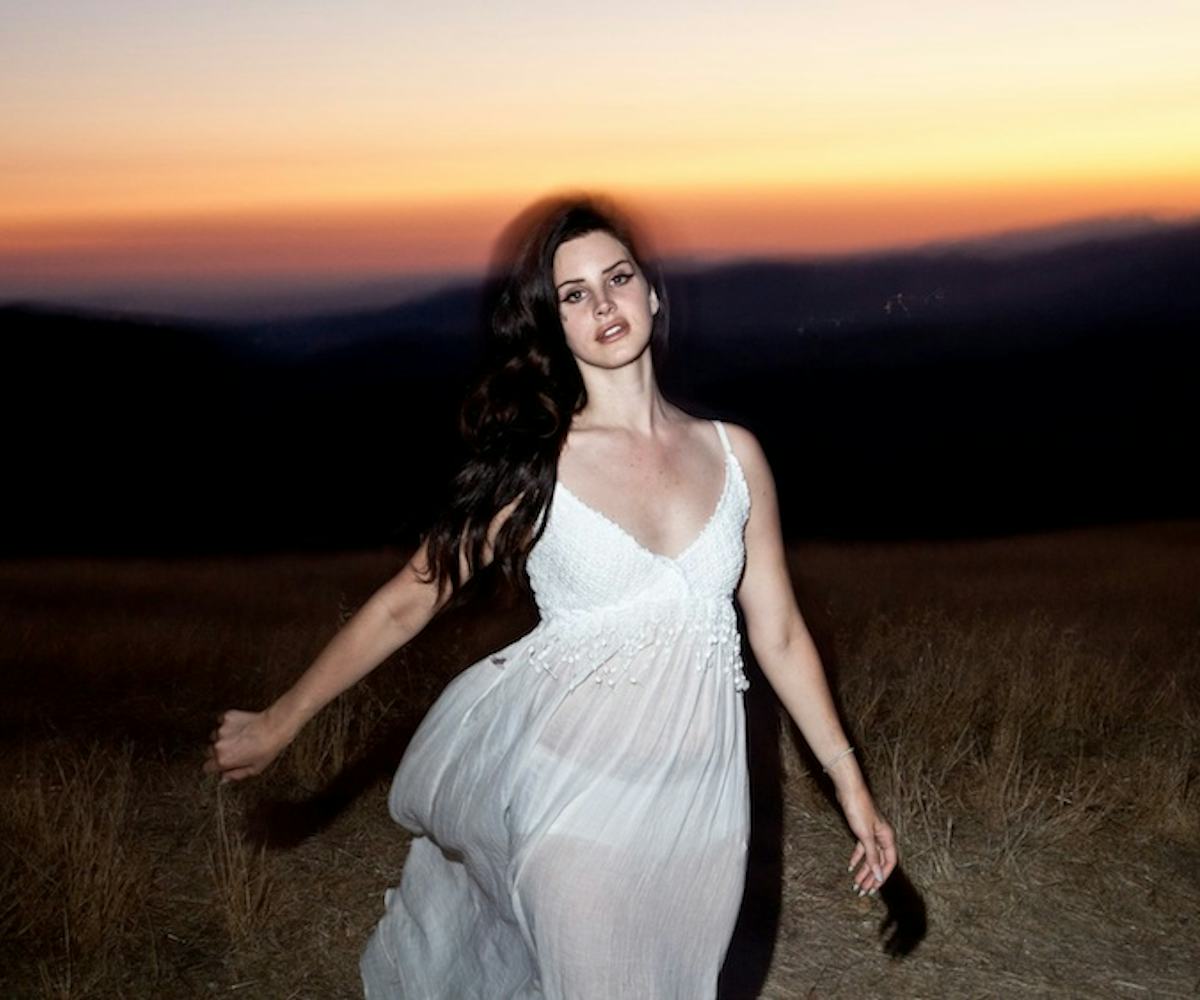 10 things you need to know about tropico
lana del rey's short film is here!
It's been a long road to Tropico, peppered with trailers, sneak peeks, and lots of little hints from Lana Del Rey herself. And while we weren't sure exactly what to expect when the singer told us in our November issue that the short film would be  "Elvis and Jesus and Marilyn and extraterrestrials all in one," turns out, she was being pretty literal. Directed by Anthony Mandler and co-starring model Shaun Ross, the 30-minute video premiered last night in LA. At the premiere, Del Rey had another important announcement to make: she's dropping a new album! Huge LDR news all around. So stop whatever you're doing and check out 10 things you need to know about Tropico here...and then watch the clip in its entirety below! 
1. The video is divided neatly into four parts: the Garden of Eden, a strip club, a robbery, and a farewell. It also features cameos from Marilyn Monroe, John Wayne, and more celeb impersonators. 
2. Narrated by Del Rey, it weaves her lyrics from "Body Electric," "Gods and Monsters" and "Bel Air" with original prose.
3. She and Ross wear a zombie masks. We're not saying anything else, just that you need to watch it for yourself. 
4. Tattoos play an important role in practically every scene--including LDR's (real) "trust no one" scrawled on her hand, plus faux ink, like giant cross inked on her stomach and a pair of teardrops on her face.
5. Prepare for dark themes, like the sketchy side of the American dream and innocence lost. Also, a warning: some parts are NSFW. 
6. Many of the scenes hint at Del Rey's past music videos-- voiceovers a la "Ride," a gritty love story that harkens back to "Born to Die," and a cooking scene that reminds us of "National Anthem."
7. Ross doesn't even speak until midway through the video, around the 14-minute mark. 
8. Del Rey recites lines from both Allen Ginsberg's Howl and Walt Whitman's "I Sing The Body Electric." 
9. Is it a dream? Is it reality? The entire movie is shot in a foggy, super-8 hallucinogenic haze...so you're never quite exactly sure. 
10. Even though the film was largely billed as a "farewell project," it's actually not that at all. She's dropping her new album, Ultraviolence, sometime next year. Start the countdown, like, NOW!