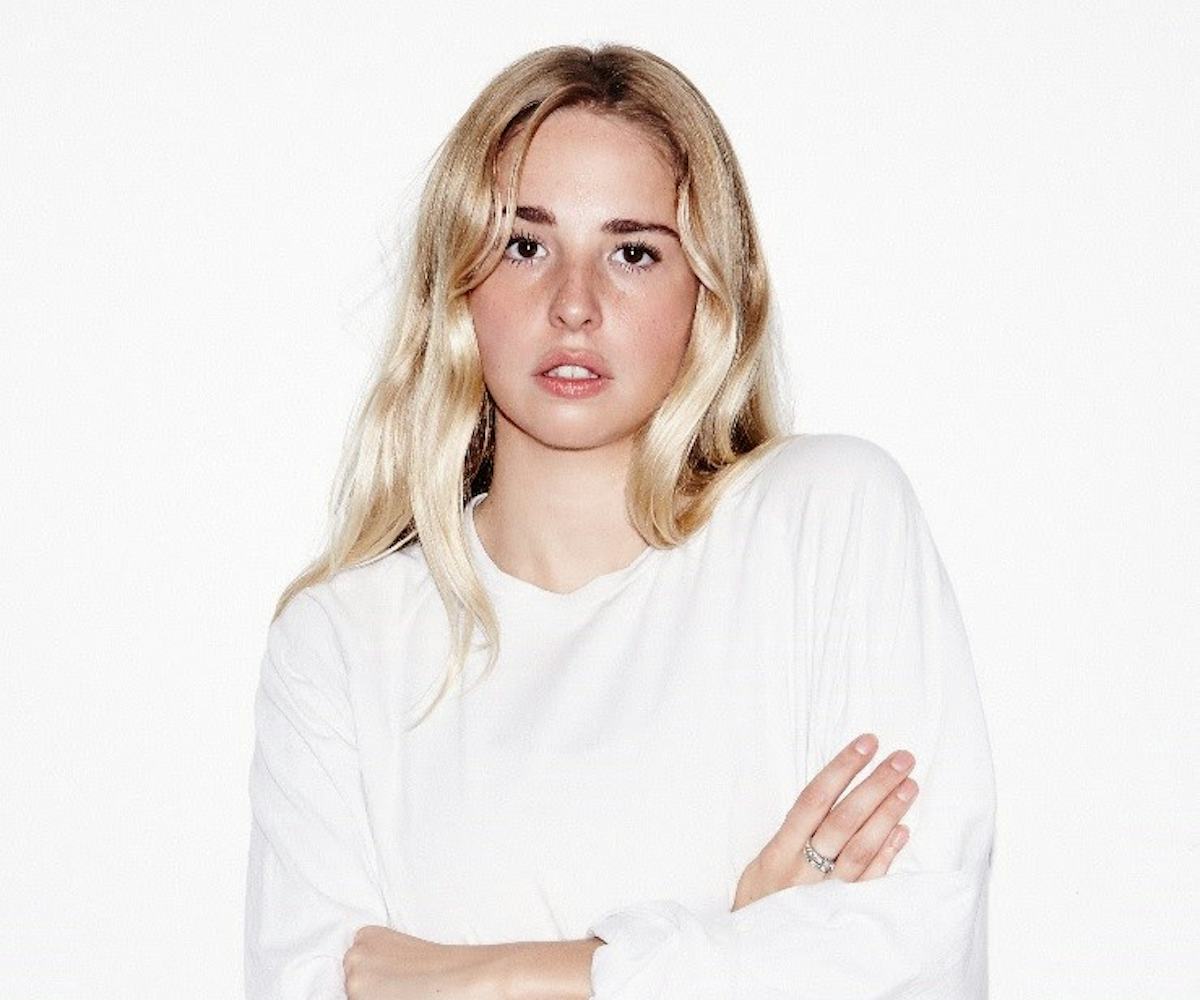 Photo courtesy of Laurel
Laurel Sheds Some Light On The Inspiration Behind Her 'Park' EP
Laurel Arnell-Cullen is one of those singer-songwriters whose voice you can't get out of your head. Our first encounter with the music of Laurel was back in 2014 when she released her To the Hills EP. Obviously, we wanted more, but she remained discreet about her next moves.
Now, the 22-year-old is ready to show the world what she's made of in the form of her Park EP, which is out now on Counter Records. It's easy to be charmed by the British-born Cullen, but there's something deeper behind those velvety vocals. Laurel has a way of possessing you with the subtle power of harmonizing oohs that are energized by loopy guitar chords. Even when she's begging and pleading for love and affection, there's something defiant in her tone that makes you feel invigorated.
Laurel provided us with an exclusive inside scoop on every track off of her new EP. Read about the back stories for each song while you stream them, below.
"Maybe Baby"
I wrote "Maybe Baby" in a few hours. I'd been listening to a lot of bands that week: Talking Heads, Sonic Youth, Alex Calder, Girl Band, etc., and I wanted to just experiment. The song is essentially about settling down too quickly, not living out your 20s to their fullest and just settling with life and then one day turning around and asking yourself, "How did I get here?" I wrote it when everything in life felt almost too good for me, too content, and too comfortable—it's not something I'm very used to being, as a musician. I got the name from the idea of someone realizing that they might be having a baby, and are forced to settle down with the person they are with, not necessarily because that was their big plan but because of circumstance. 
"Hurricane"
I wrote "Hurricane" one day when I didn't know what was up and down and everything was in turmoil. It's about the type of lovers who live in a turbulent relationship, constantly fighting and coming back together, never knowing whether they exist off their dramas or whether their passion for each other is real. It seems that no matter what happens, though, they always end up together, and they become addicted to the beauty in their torment. This is the kind of addictive love that feels like a cycle looping over and over, which I guess the guitars kind of do coincidentally.
"Too Far"
"Too Far" is literally about being pushed too far. When two people keep trying and testing each other and pushing the limits, until one day you have both caused irreparable damage, and you realize you can't go back even if you want to. The song has such a dark feel to me; I was so angry when I wrote it, but also I was right at the end of the anger, almost like you're final words. I was really into wavy guitars when I wrote this one, loads of Mac Demarco and Tame Impala, although it didn't really come out like that. I feel like songs never take the turn you want them too, you have to just let them roll out and follow them along almost. 
"Goodbye"
I wrote "Goodbye" after a breakup. It's about that leftover love that takes time to leave, and the habits and rituals you form which take a while to break and adjust back to how they were before you had another half of you. It's that time after you start evaluating everything and what it meant and what it means now, I guess the acceptance period where you are just trying to understand, and the only person that could help you to understand is no longer in your life anymore. I used the demo on my EP, just me and my acoustic guitar, it was a few minutes after I wrote it and just recorded it, to be able to remember how it goes the next day, and somehow it ended up being the final recording. I thought it might be nice for people to be able to see the very beginning of my songs and how most of them start out. It's also where I started out when I was 13 and had just got a guitar, playing in my bedroom and not caring about catchy melodies or lyrics that made any in particular sense to anybody but me, and just writing to express myself.