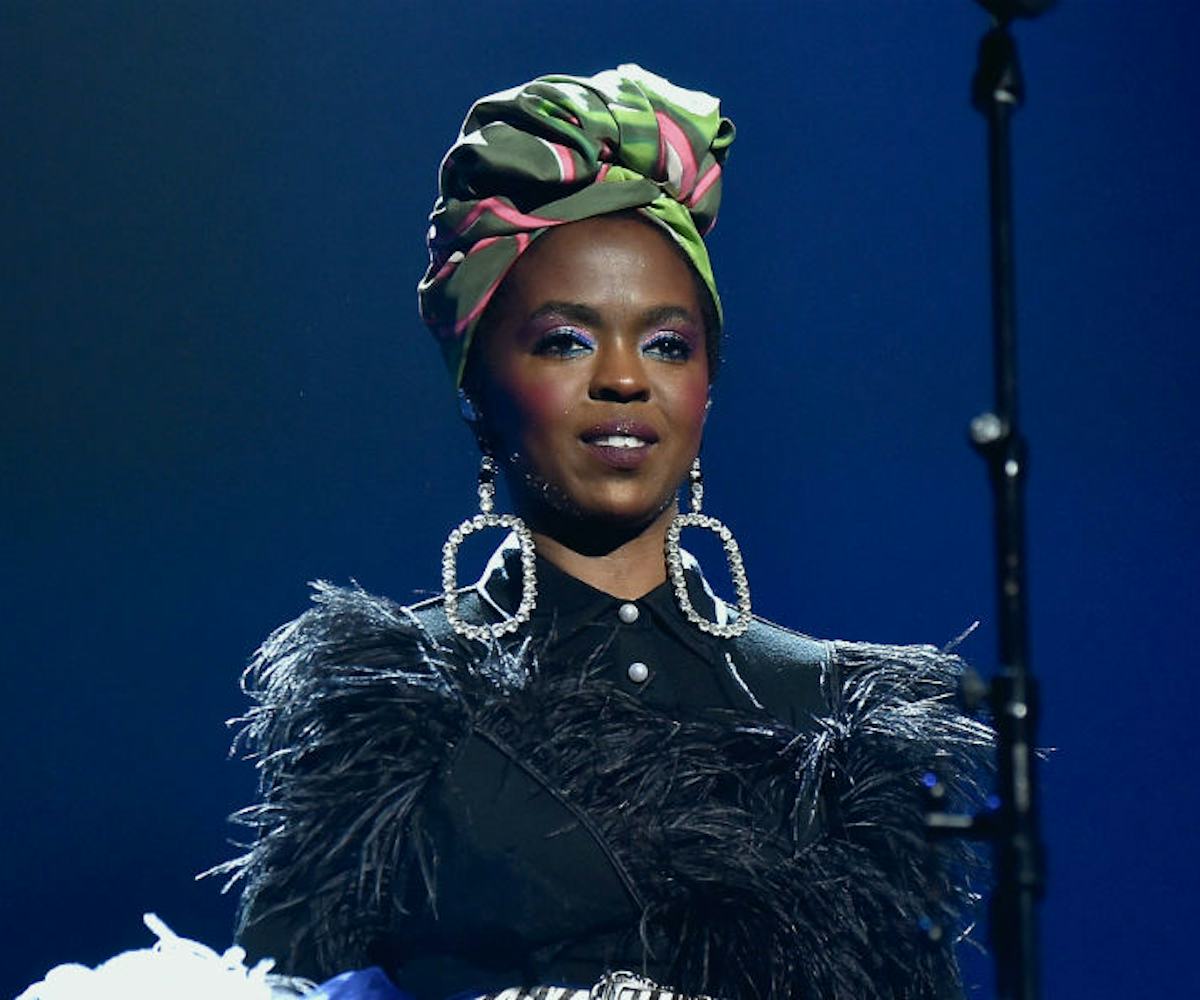 Photo by Theo Wargo/Getty Images For The Rock and Roll Hall of Fame.
Lauryn Hill Shuts Down Claims That She "Steals" Music
And addresses why she's always late to shows
Earlier this month, before Lauryn Hill's iconic Miseducation of Lauryn Hill turned 20, musician Robert Glasper made claims that the singer stole songs, failed to credit musicians, and has mistreated her bandmates throughout her career. Yesterday, Hill decided to clear things up in a lengthy essay on Medium.
"I've remained patient and quiet for a very long time, allowing people to talk, speculate, and project, while keeping my nose to the grindstone fighting for freedoms many folks aren't even aware matter," she begins writing. "The arrogance of presumption that allows someone to think that they could have all the facts about another person's life and experience, is truly and remarkably… presumptuous." She then goes on to outline her thoughts in bullet points.
"You may be able to make suggestions, but you can't write FOR me," she writes. "I am the architect of my creative expression. No decisions are made without me." She says that Miseducation was the first time she worked with musicians other than the Fugees and that she may not have "established the necessary boundaries and may have been more inviting than I should have been." She says that she doesn't recall cutting band members pay in half and that she "would never just cut a musician's pay arbitrarily unless I had a legitimate reason."
Regarding Glasper, she writes:
I'm confused as to why such a principled musician, who thought I "stole" from his friends, would show up to work for me anyway… Who are you to say I didn't do enough? Most people are probably just hearing your name for the first time because you dropped MINE in an interview, controversially.
She also addresses the rumor that she's unable to play her original songs during live performances, noting that it's just a myth. "I remix my songs live because I haven't released an album in several years," she explains. "There's a ton of backstory as to why, but there's no way I could continue to play the same songs over and over as long as I've been performing them without some variation and exploration. I'm not a robot."
As for the number one complaint Hill fans lob out, that she's always late, the singer explains:
I like to switch my show up regularly, change arrangements, add new songs, etc. This often leads to long sound checks, which leads to doors opening late, which leads to the show getting a late start. This element of perfectionism is about wanting the audience to experience the very best and most authentic musical experience they can from what I do.
At the end of the day, she stresses that it's her music and she has always done what's best for her artistry. Her often-questionable behavior doesn't take away from the fact that she created an album that has forever impacted the industry. "The album inspired many people, from all walks of life, because of its radical (intense) will to live and to express Love," she concludes. "It wouldn't have existed the way that it did without the involvement, skill, hard work, and talents of the artists/musicians and technicians who were a part of it, but it still required my vision, my passion, my faith, my will, my soul, my heart, and my story."