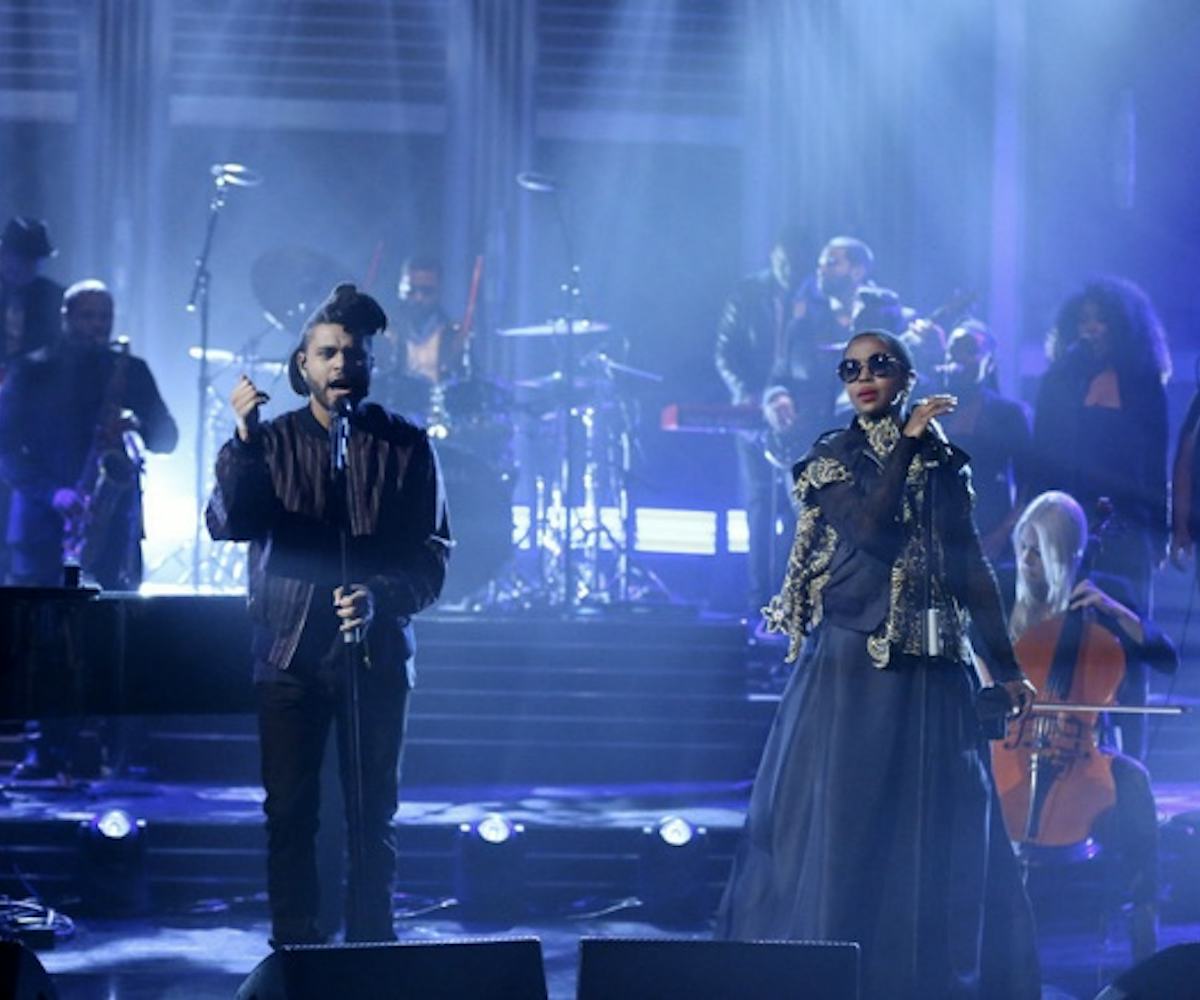 via Andrew Lipovsky/NBC
To Make Up For The Grammys, Lauryn Hill and The Weeknd Finally Performed "In The Night"
And I know that she's capable of anything
After their canceled performance at the Grammys last week, viewers finally got to hear Lauryn Hill sing "In the Night" with The Weeknd on The Tonight Show this past Friday. Spoiler alert: it was worth the wait.
Since Hill's appearance at the Grammys was supposed to be a secret, the singer apparently dropped the show when the word got out. So it's not surprising that Hill's appearance on The Tonight Show went unmentioned until The Weeknd called her out about halfway through the song to a roar of applause. A dark, sparsely lit stage fit the somber, melancholy mood of the song while Hill's smooth, full voice ramped up the intensity and the energy of the piece alongside a full chorus. Question is, can we expect the two to stand together again during The Weeknd's upcoming performance at the Oscars? Since he's performing "Earned It" from the Fifty Shades of Grey soundtrack, probably not, but one can dream.
Check out the duo's powerful performance below.
(Via Pitchfork, Rolling Stone)