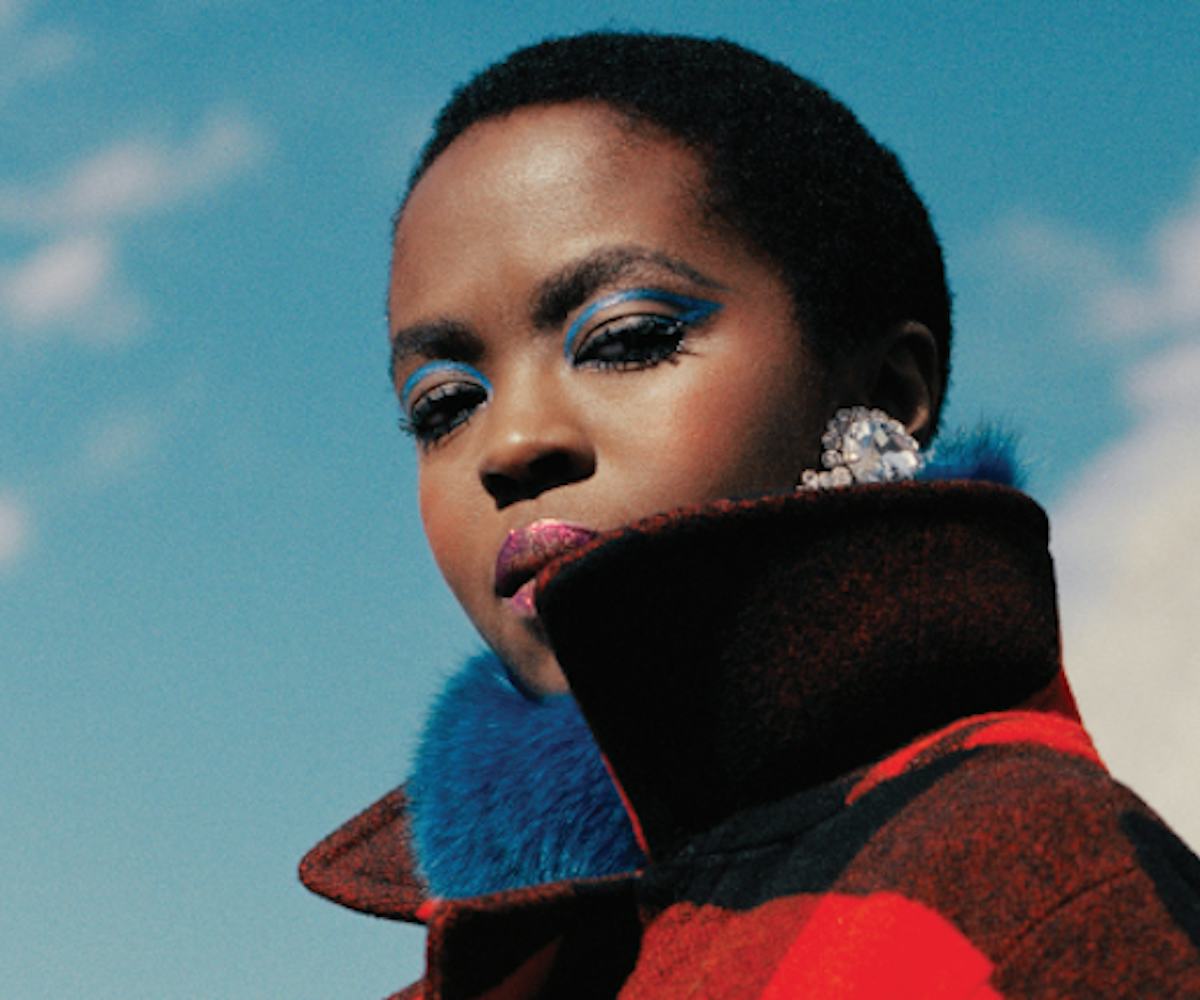 Photo courtesy of Woolrich
Ms. Lauryn Hill Stars (And Sings) In Her First-Ever Fashion Campaign
Woolrich tapped Hill as the face of its latest collection
In celebration of the 20th anniversary of her album The Miseducation of Lauryn Hill, Ms. Lauryn Hill is gearing up to go on a major world tour. But before leaving, the legendary artist has nabbed a starring role in her first-ever fashion campaign—courtesy of outerwear label Woolrich.
Aptly named "Woolrich: American Soul since 1830," the Fall/Winter 2018 campaign features Hill as the face and, more excitingly, the voice. Hill goes back to Washington Heights—where the video for "Doo Wop (That Thing)" was originally shot—to show off the latest from the label. The singer walks the NYC streets, while her song "Ex-Factor" plays on the piano and quotes from Hill, about what American Soul is to her, flash across the screen. The campaign serves to connect "American innovation and music," by featuring artists "whose creative ingenuity is at the heat of American culture," the brand explains in a statement.
But, those amazing items she's wearing throughout? Those are all custom pieces that Hill created by adding graphics of her album cover, her face, and embellished appliqués. "We wanted Ms. Hill to bring her unique artistic eye to the product and DNA of the brand so we invited her to put her own spin on these classic Woolrich styles, reflecting her interpretation of 'American Soul,'" says Woolrich's creative director Andrea Cané in a statement. So, um, can we buy them?
Check out the full campaign, below.