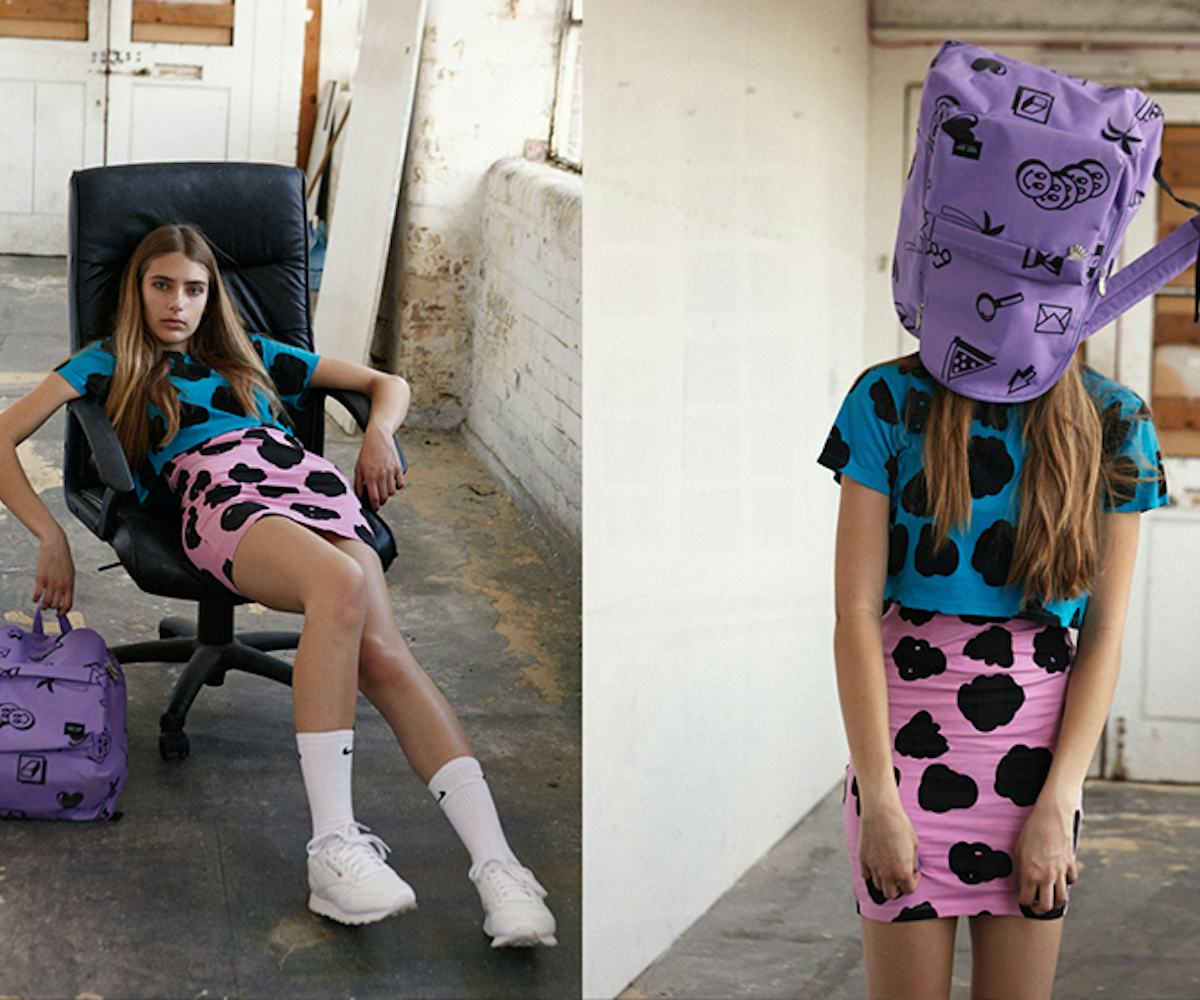 lookbook: lazy oaf fall '14
we've got the exclusive on the latest prints, crop tops, and backpacks!
One of the best parts about going back to school as a kid was hooking yourself up with a rad backpack, some totally cool twisty pencils, and the newest threads from catalogues you couldn't wait to get in the mail.
Being grown up (I use this term lightly seeing as I still eat cereal for breakfast), you don't have an excuse like going "back to school" to shop all of the latest denim, sweatshirts, jackets, and dresses by your favorite brands.
The good news? We have an exclusive first glimpse into Lazy Oaf's fall '14 collection (out on 7/25) and each piece is its own really good reason to shop 'til you drop.
Watch the sweet video below and click through the irresistible lookbook to preview the awesome British brand's latest offerings. Just don't be surprised if you find yourself begging your parents for every single thing--including the purple printed backpack you might just use for post-work gym clothes instead of textbooks.
So take a sneak peek at the collection, then comment below with which print, crop top, or dress is a must-have for your fall wardrobe.