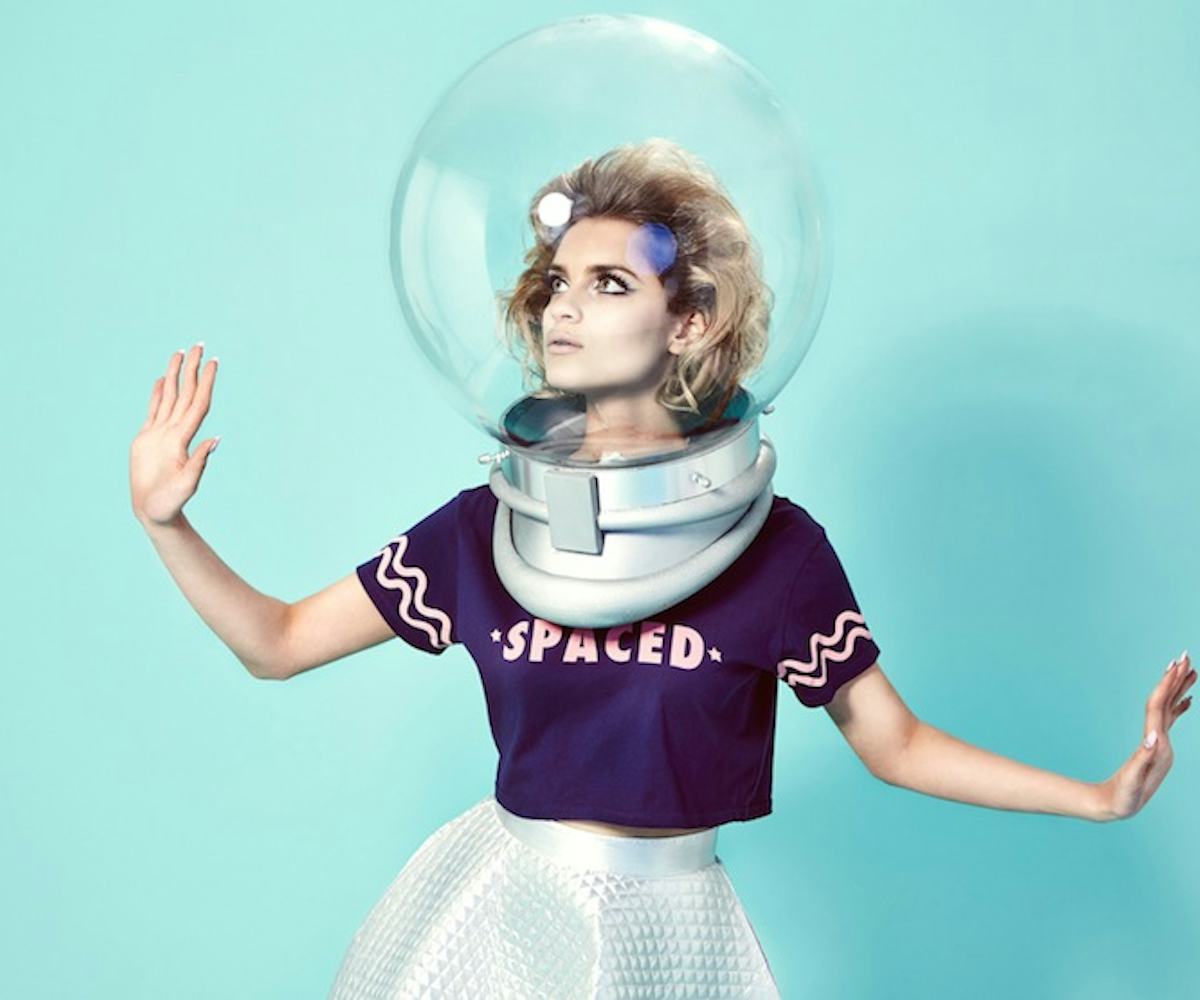 If you know Lazy Oaf, then you know that the London brand has a longstanding love affair with the '90s. But for the latest collection, the label is taking a break from Garfield, Looney Toons, and so-weird-they're-cool graphics in favor of retro silhouettes.
Dubbed "Space Oddity," these '60s and '70s-inspired pieces offer a cheeky take on the cosmos. In other words, get ready for space helmuts, Barbarella hair, and maybe a moon rock or two, all in addition to Lazy Oaf's signature graphics (this time featuring slogans like "Spaced").
The collection crashes into stores and online later this week, but for now, get an exclusive first look at the campaign and video below. Three, two, one...blastoff!