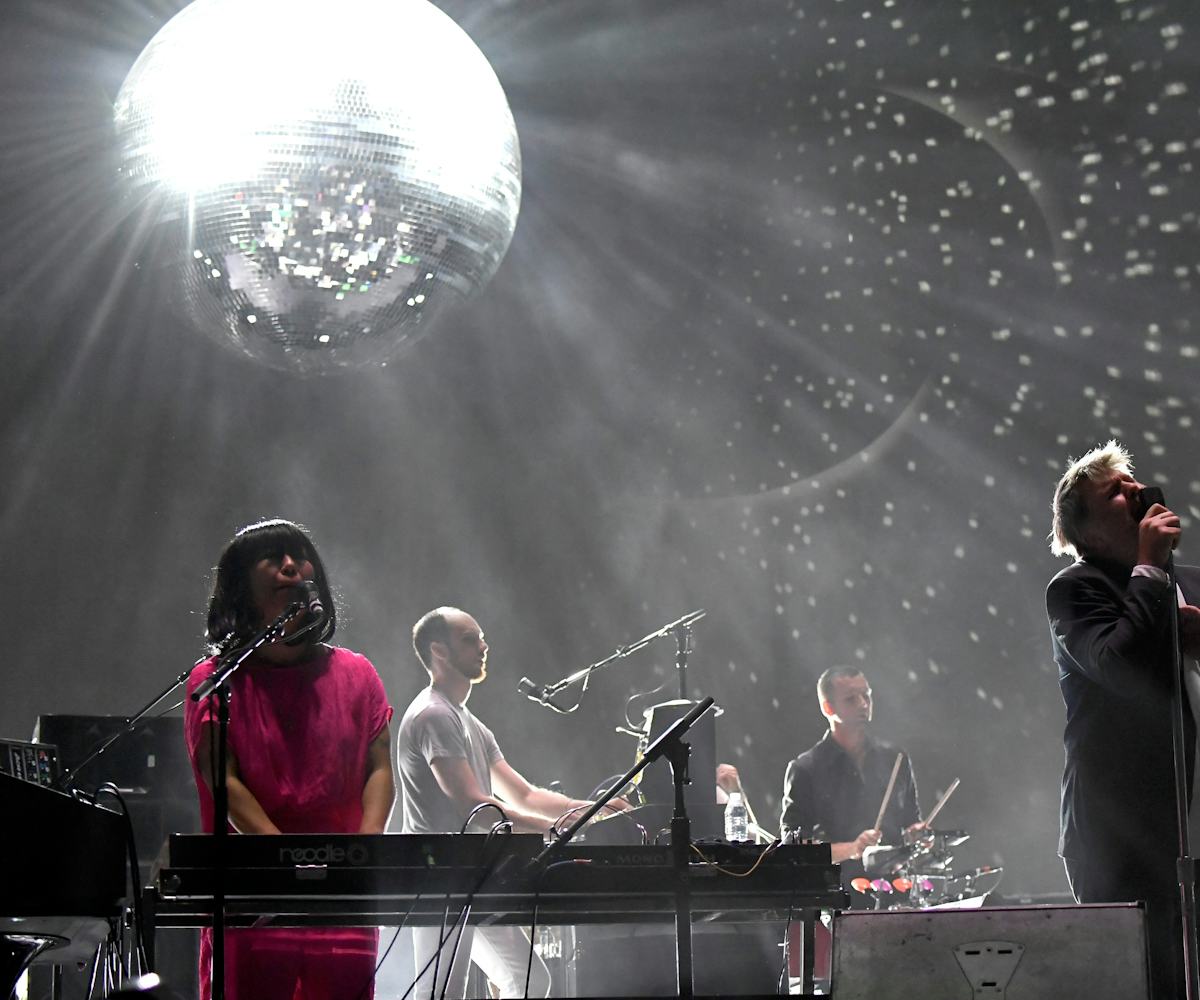 Photo by Frazer Harrison / Getty Images
"Call the Police:" LCD Soundsystem Dropped A New Song
And they're not straying far from their dance-punk roots
James Murphy's on again, off again indie-electronica group, LCD Soundsystem, is making another comeback. Word of a new album has been brewing on the internet for a while now, although amidst the band's breakups and reformations it was hard to tell exactly what was going on. Now, finally, the beloved group is dropping new music in anticipation of an upcoming appearance on Saturday Night Live and ahead of the eventual release of the gang's fourth studio album.
Technically, LCD Soundsystem played the new track, titled "Call the Police," at their recent residency in Brooklyn, New York. No recordings of that performance exist, though, because, according to Vulture, photography and videography were banned from the events. That being said, Stereogum described the track as "one of those LCD songs that seems to keep rising and rising."
Either way, the crew went ahead and appeared on BBC Radio 1 to drop the new song. "Call the Police" isn't exactly a far departure from LCD Soundsystem's earlier oeuvre (although it is perhaps a bit less synth-pop sounding), but it's not hard to imagine the new jam entering the canon of dance-punk classics.
A Facebook post on the band's page makes it clear that they're not sure exactly when their forthcoming record will officially drop, but it should be sometime soon. The band is scheduled to appear on Saturday Night Live this weekend.