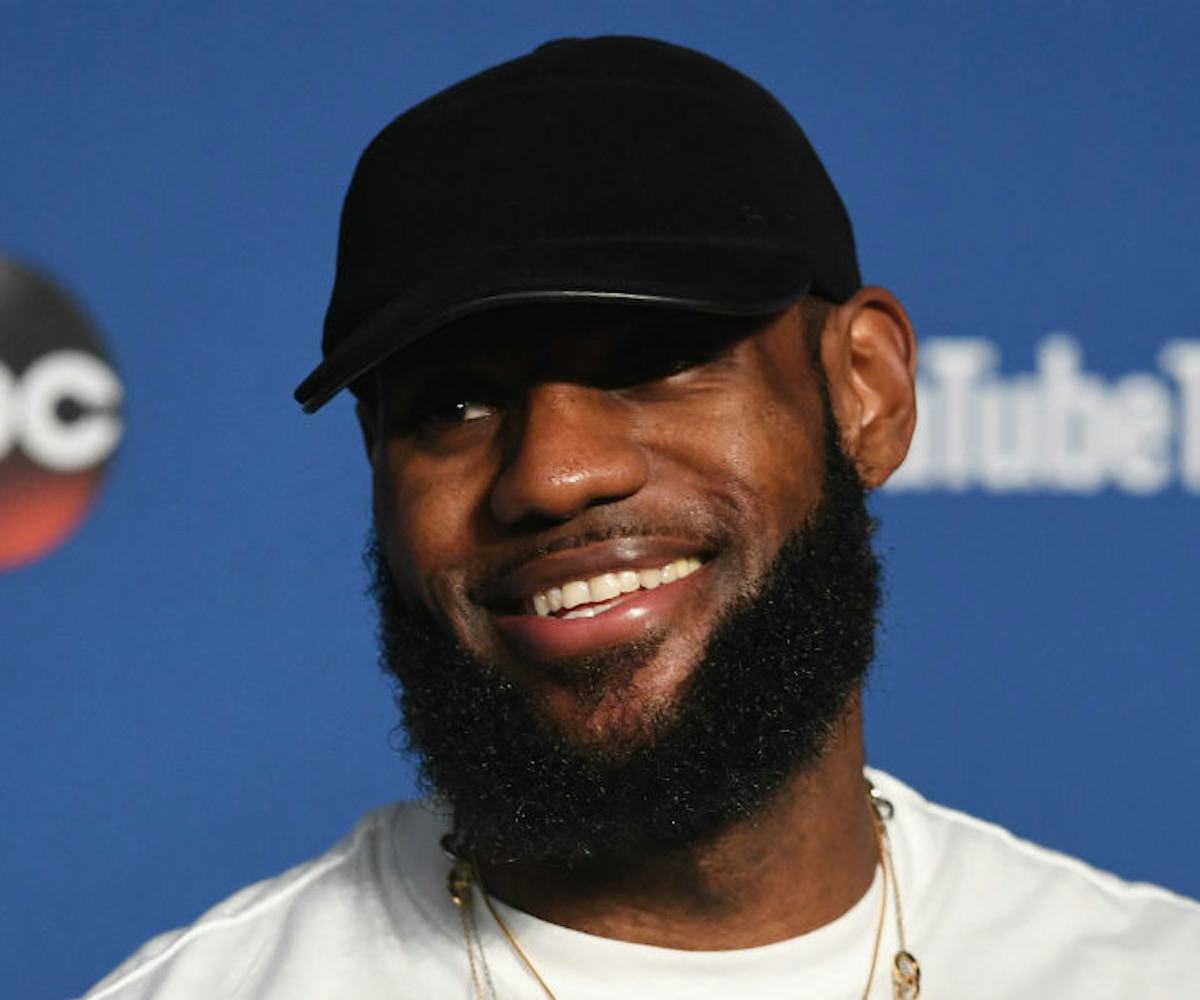 Photo by Jason Miller/Getty Images.
LeBron James Named His New Docuseries After That Laura Ingraham Insult
A master class in trolling
In February, LeBron James had an interview with ESPN where he dared to discuss politics, being a public figure and all, and criticize Trump. Fox News pundit Laura Ingraham took issue with James' comments and spent an entire segment rebuking him. She said she wasn't interested in taking advice from "someone who gets paid $100 million a year to bounce a ball," and advised that he keep his political opinions to himself and "shut up and dribble." Almost six months after the incident, James has decided to take Ingraham's insulting comments and make them the title of his upcoming three-part docuseries.
James and his production company will produce the show, Shut Up and Dribble, for Showtime. According to Deadline, fittingly, it's an "inside look at the changing role of athletes in our fraught cultural and political environment." 
James also just opened up an elementary school in his hometown of Akron, Ohio, for at-risk students. So, as he stated on Instagram after the Ingraham incident, yeah, he's more than an athlete. He's a philanthropist, an entrepreneur, and, apparently, someone with a really good sense of humor.
The show will air in October.