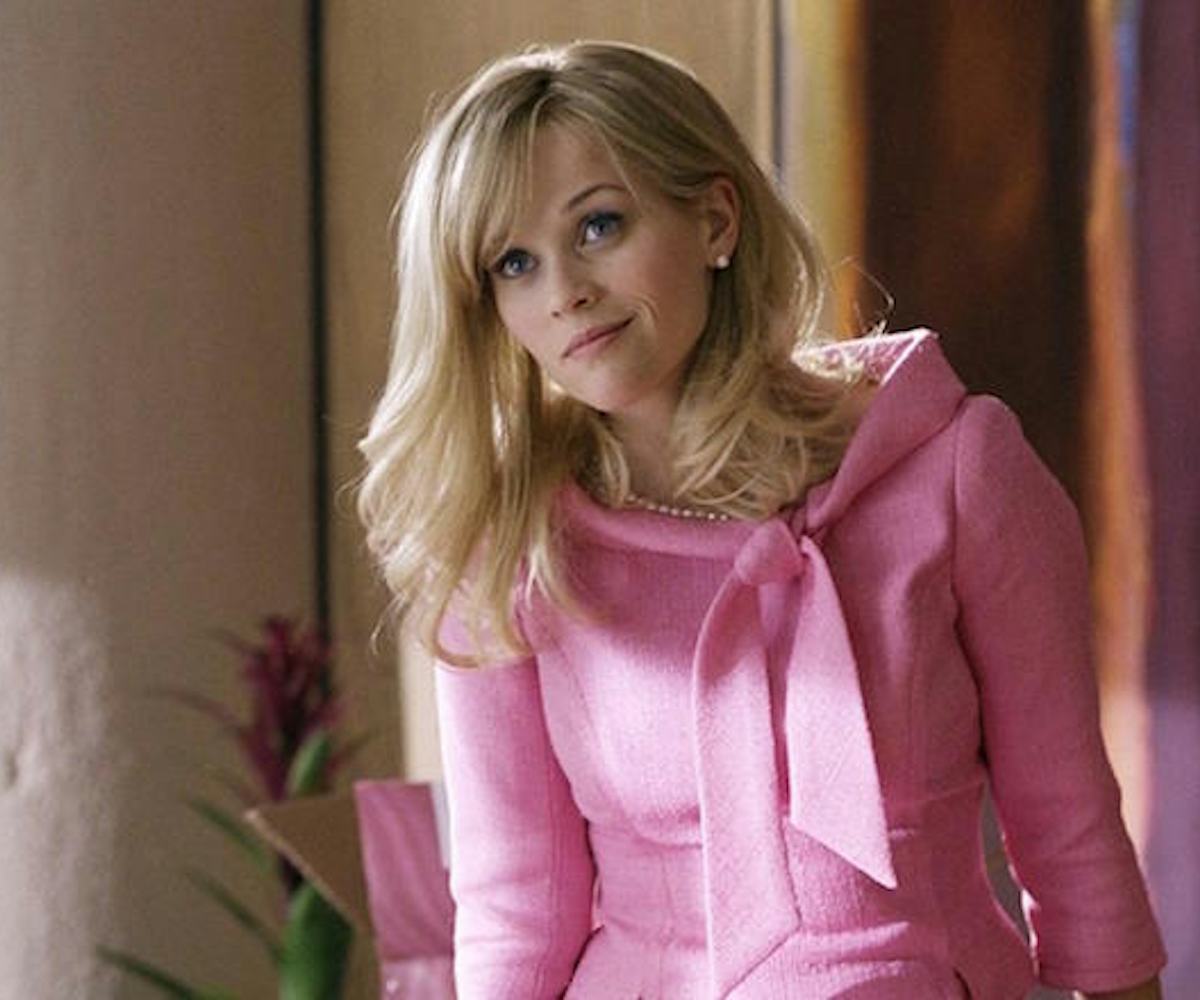 Photo: Courtesy of MGM.
Reese Witherspoon Totally Wants 'Legally Blonde 3' To Happen
yes. yes, yes. yes, yes, yes.
Like, why shouldn't there be a second sequel to 2001's Legally Blonde? Given that there's still so much good will for the movie, that almost everything successful coming out of Hollywood is being based on a pre-existing property, and that star Reese Witherspoon is going through a period of underwhelming projects (hey, it's what happens to Oscar winners)—the math adds up.
It's not just that the logic is strong for Legally Blonde 3, though. Turns out Witherspoon is primed and ready for it. When asked about the potential for a third go around with Elle Woods on Fashionably Late With Rachel Zoe, the actor said:
"A lot of writers over the years have come up with different ideas for it. I actually think it's kind of great right now, 'cause we're talking about women in politics and how important that is to get more women in politics. And I think it would be kind of a cool thing to have [Elle Woods] become a Supreme Court Justice, or runs for office…president?"
When host Rachel Zoe asked if the actor—who it should be noted produces her own films—was "teasing" her about the possibility, Witherspoon said, "I think it's a yes. It may be cool. I think we're ready to see Elle and see what she's up to lately." 
Now, to throw a little bit of cold water on your face, Witherspoon followed up by saying, "I mean, I'm ready—that said, I don't know. Call MGM. I have no idea."
You hear that, everybody? Call MGM. Call MGM right, exactly now.
See how it all went down below.