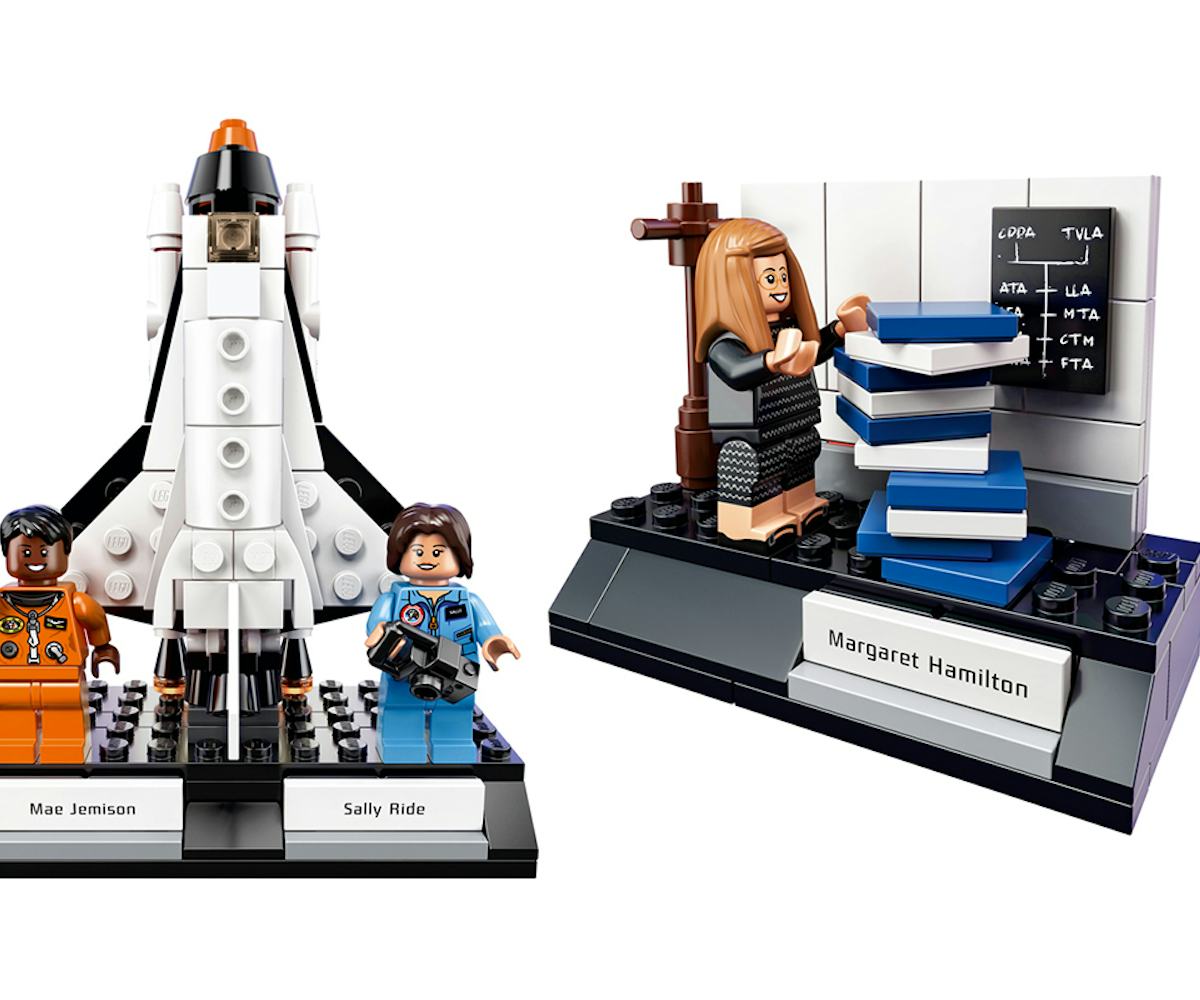 Photo courtesy of Lego
LEGO Is Finally Launching A Women Of NASA Collection
One heroine is missing, though
The women who have helped shape our understanding of science, the cosmos, engineering, and math are finally getting their due at LEGO. Starting November 1, LEGO's Women Of NASA hits stores, retailing at $24.99. The 231-piece collection includes the bricks needed to construct LEGO versions of the Space Shuttle Challenger and the Hubble Space Telescope. More exciting, though, are the LEGO versions of iconic women who have influenced all things STEM [science, technology, engineering, and math].
Sally Ride, the first American female astronaut, gets LEGO-ized alongside astronomer Nancy Grace Roman and Mae Jemison, the first black woman to travel in space. Margaret Hamilton, the computer scientist who developed the flight software that powered the Apollo moon missions, also gets her due in addition to a LEGO-sized diorama of her workspace. Unfortunately, due to approval times, Katherine Johnson, the woman who calculated the trajectories of the Mercury and Apollo missions, is not included. (Her likeness was portrayed in last year's Academy Award-nominated film Hidden Figures.)
Women Of NASA comes from the mind of LEGO fan Maia Weinstock, who submitted the proposal to LEGO Ideas' program last year. "With this project, I wanted to spotlight a fantastic group of women who have made seminal contributions to NASA history," Weinstock says in Lego's announcement. "My dream would be to know that the first human on Mars—or an engineer or computer scientist who helped her get there—played with the LEGO Women of NASA as a child and was inspired to pursue a STEM career as a result." 
Holiday shopping for your young (or fully grown) aspiring STEM researcher is made.