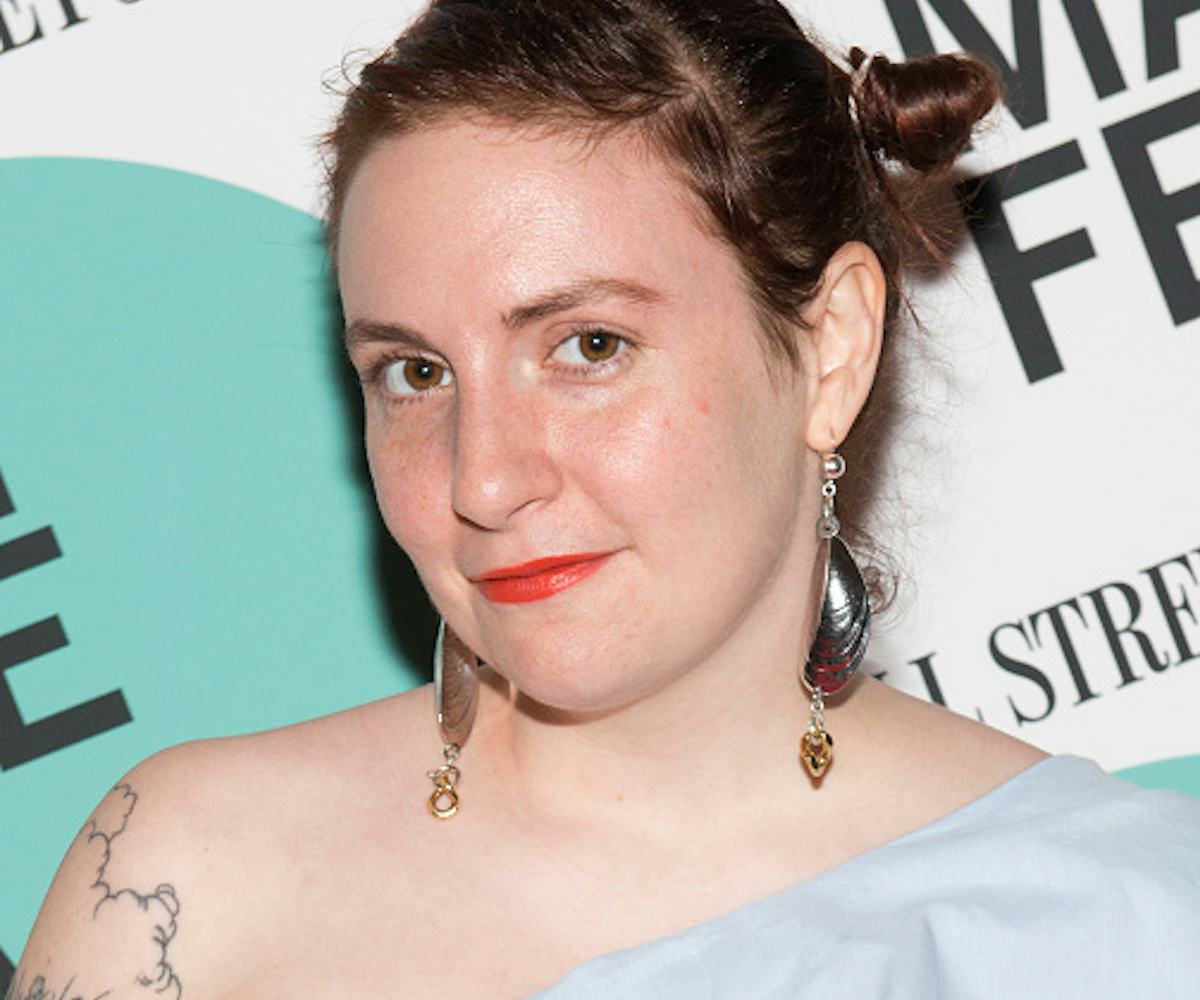 Lena Dunham Will Make An Appearance In 'American Horror Story' Season 7
Big departure from Hannah Horvath
Yesterday, American Horror Story showrunner Ryan Murphy announced that Lena Dunham would be appearing in the next season. "Thrilled that my talented friend Lena Dunham is joining the AMERICAN HORROR STORY family," he tweeted. "Always wanted to work together, and now we r!"
At first, there was some confusion. "What is happening here?" someone tweeted at Sarah Paulson, who's appeared in every season of AHS. 
"Magic and dream of all dreams," she replied.
Some people were disappointed in the casting choice and had other stars in mind for an AHS cameo. 
Whereas, others were excited to see what role she plays. 
This upcoming season will focus on the 2016 presidential election. A very creepy teaser for Season 7 recently leaked, and it features balloons and eerie music, possibly alluding to the balloon drop on election night. 
Someone else pointed out the references to other horror films in the teaser, like It and The Strangers. This trailer comes just before AHS presents at San Diego Comic-Con, where they'll be using zoetropes, 19th-century animation devices. The tagline for the presentation is, "Watch your nightmare spin to life."
It'll be interesting to see how Dunham fits into all this. Will she play an entitled 20-something heartbroken by the election (but like creepier)? Or will the character be more of a departure from her Girls role? We'll have to wait to find out. 
Murphy will also be announcing the title for Season 7 later today on Twitter. Ghouls, maybe?