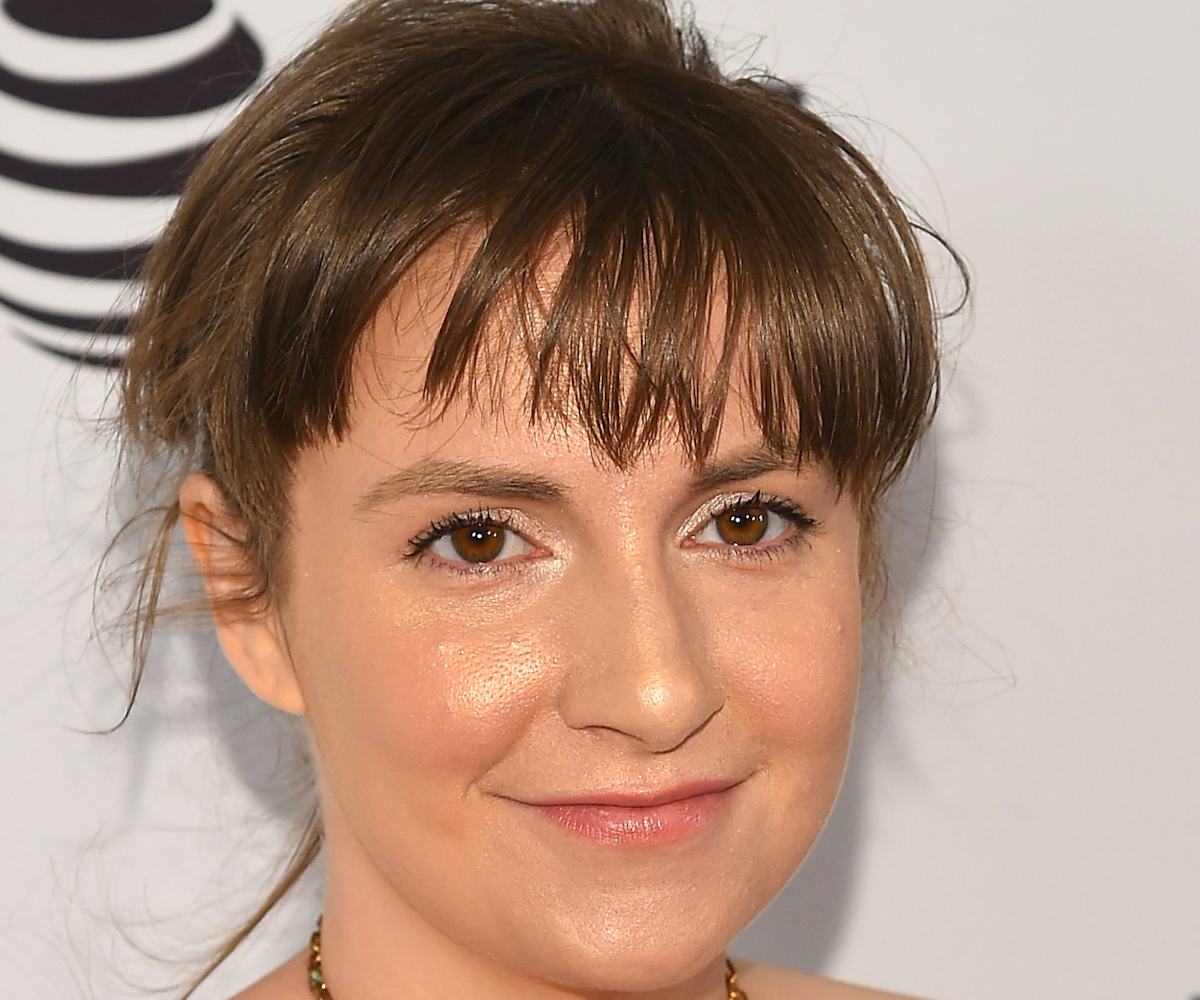 Photo by Ben Gabbe/Getty Images
Lena Dunham Is "Grateful" For All The Diversity Criticism She Received
"That were some of the most educational and important conversations of my life"
Over the weekend, Lena Dunham participated in a panel, titled "Authenticity and Media in 2018," at SXSW.
Speaking with Glamour editor-in-chief Samantha Barry, Dunham talked about how some wrongly associate authenticity with "the idea of messy or broken" and pointed out that "authenticity comes in many forms," according to Refinery 29. The publication also reports that Dunham made the point that there is a myriad of ways someone can be true to their authentic selves, whether it be Vogue's Anna Wintour having "that hair for a fucking long time" or just being extremely opinionated like Dunham herself. 
However, as the conversation began turning toward the ample criticism Dunham has incurred, both about herself and her work, Deadline says she admitted that the most painful part of it is that she "struck out" with the people she wanted to connect with the most. As a part of this, Dunham said she was "moving away from this sense that I need to have an opinion about everything," and joked about how she has "about 19 people who are, at any point, about ready to stop me from tweeting—many of them paid."
Dunham also brought up the "vitriol and anger" she felt "from other women who had body types similar to mine," while making Girls, per Variety. "There was this energy of 'How dare you think it's appropriate to take your clothing off on television and expose all of our secrets?'" she said. Dunham also touched on the other, wide-ranging controversies she's been embroiled in.
"It's funny because these articles come out, 'Lena Dunham Apologizes For the 87th Time,'" she said per The Hollywood Reporter. And while she tends to react to backlash in two different ways ("I'm either full of shame, thinking 'I should have never been let out of my house in the first place,' or, 'Nobody even deserves me—they don't deserve my truth.'"), ultimately, she says, she takes cues from her "feminist mother," who taught her that "we try and we fail and we try again and we rethink the problem from another angle and we grow."
On that note, according to Variety, Dunham admitted she was "grateful" for some criticism, namely around issues of diversity.
"There were huge conversations about diversity around the show that were some of the most educational and important conversations of my life," Dunham said. "Those are the moments that criticism teaches you about yourself, and your blind spots, and the ways you've been problematized by the culture you've been raised in."