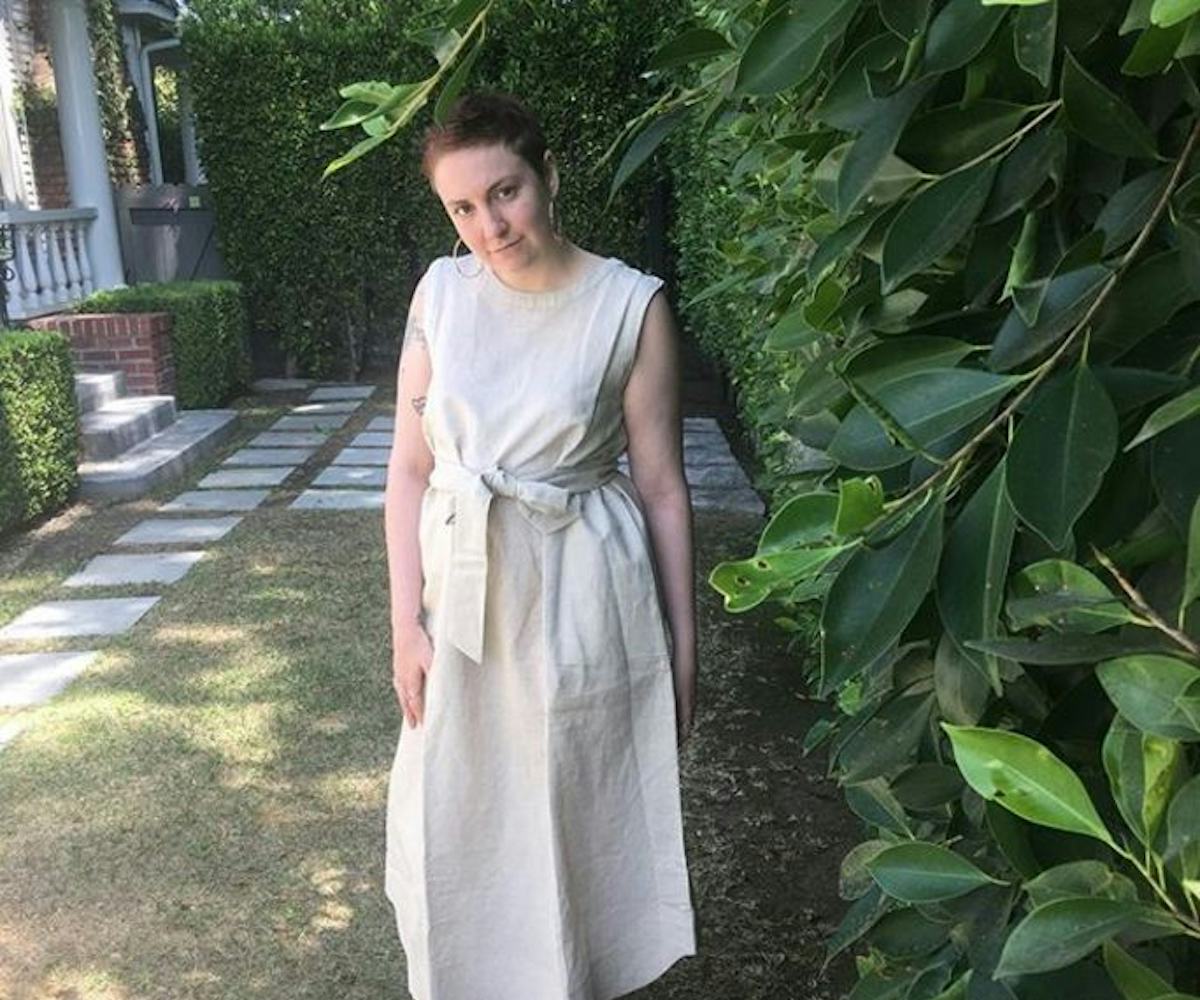 photo via instagram.com/lenadunham
Lena Dunham Opens Up About Her Battle With Rosacea In New Letter
"I'm starting to believe that speaking this pain aloud isn't just good for my own healing"
The ever-candid Lena Dunham recently opened up about her struggle with rosacea in a new article titled "My Perfect Fucking Skin." Dunham has always been vocal about her health, documenting her autoimmune battle with endometriosis over the years in a series of Lenny Letters and Instagram posts. Now, the Girls writer and star took to her online newsletter to share her recent experience with the hard-to-treat skin condition that typically results in redness, swelling, pimples, and more.
Dunham cites that her case of rosacea appeared overnight after she took steroids to treat a "massive flare of joint pain and instability."
"Then, after a long, sweaty night shoot in which I was covered in strange makeup, I washed my face to reveal that the rosacea had become hundreds of tiny pimple-blisters that covered me from forehead to neck," she writes. "My face burned, but not as badly as my pride."
Used to having "good skin over the years," Dunham cited that the diagnosis was like "mourning a life raft that had kept me, silly as it was, bobbing above the fray." 
She concludes the letter by citing her own privilege, and those of other female celebrities, and access to resources, like costly treatments, that allow her to exist without being a "primary target(s) of this kind of relentless hatred" that others may face. "But there are millions of teenagers applying the entirety of their time, resources, and wit to attacking classmates in painfully inventive ways. I'm starting to believe that speaking this pain aloud isn't just good for my own healing: it allows any young woman who might be watching to understand that nobody is immune from feeling bad about hateful attention. If it took spelling my pain across my face to admit it, then so be it. I'm oddly grateful." 
See the letter in full, here.