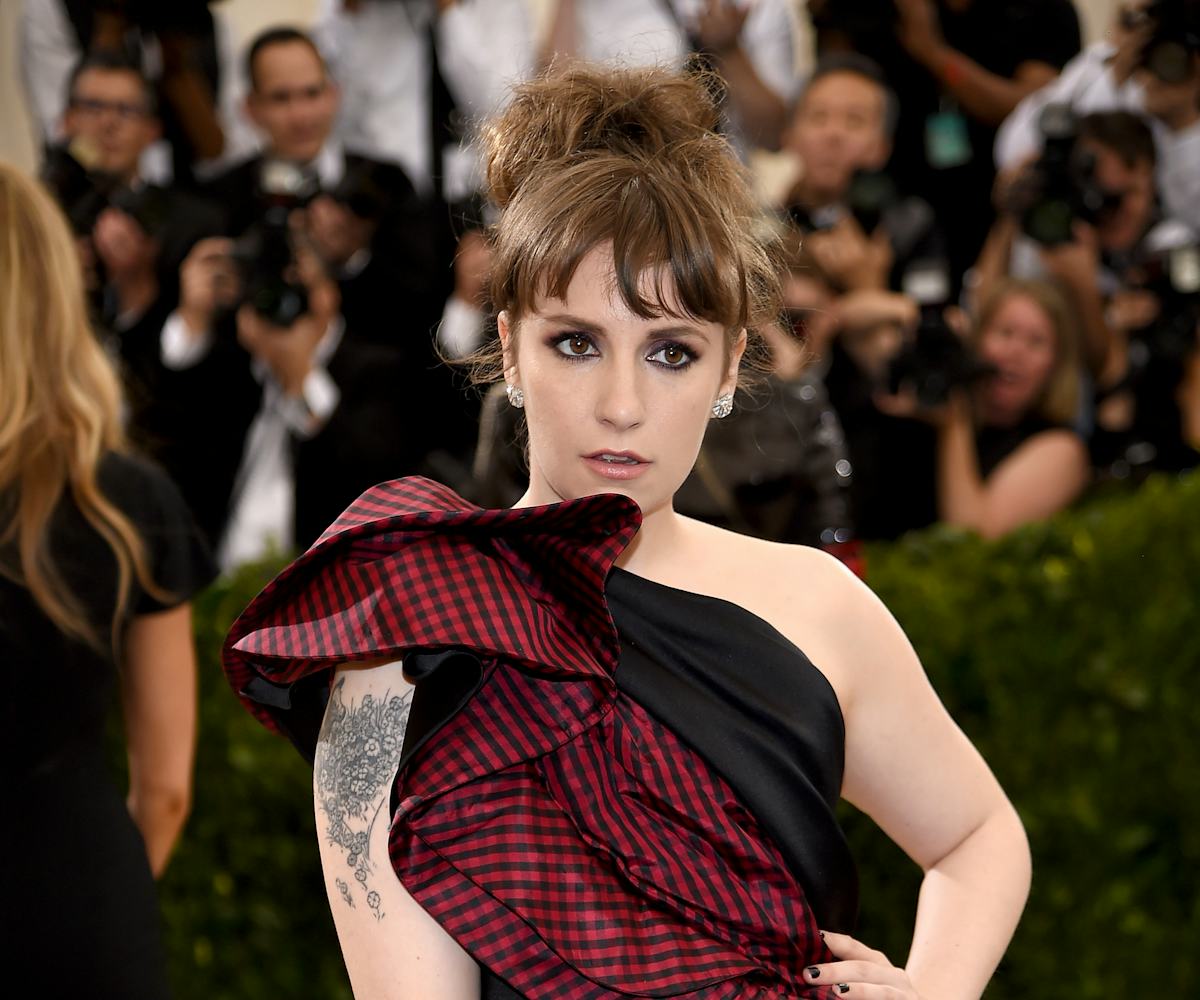 Lena Dunham Posts A Nearly Nude Instagram To Promote Body Positivity
"This pear-shaped pot of honey is equally good for making people laugh and laying out like a Suicide Girl circa 2004"
Lena Dunham is all about owning her body. She doesn't steer shy of nudity, as anyone who's watched Girls will tell you. She's also been a very loud spokesperson for body positivity since coming on the scene. She even appeared on our cover sans Photoshop back in February. Despite her occasional problematic comments, her humility and her confidence are inspiring. But what's most admirable is her openness.
Take last night, for example, when she posted an image of her nude body covered with emojis for censorship purposes (we all know what happened to Amber Rose's NSFW picture from the weekend). "I spent so many years loving my body but thinking it wasn't lovable by others- its sole purpose was to be fodder for jokes. I performed the insult so no one else could," she writes.  
Back in May, Dunham was hospitalized after complications from her endometriosis surgery. She touches on her struggles, and continues: "I don't regret any of it- that's my art and that was my truth- but now, at age 31, having been through hell and back with my health and other people's perceptions of my physicality, I feel deeply comfortable with the idea that this pear-shaped pot of honey is equally good for making people laugh and laying out like a Suicide Girl circa 2004. Love it all."
Let's all heed Dunham's advice and head into the weekend loving it all.