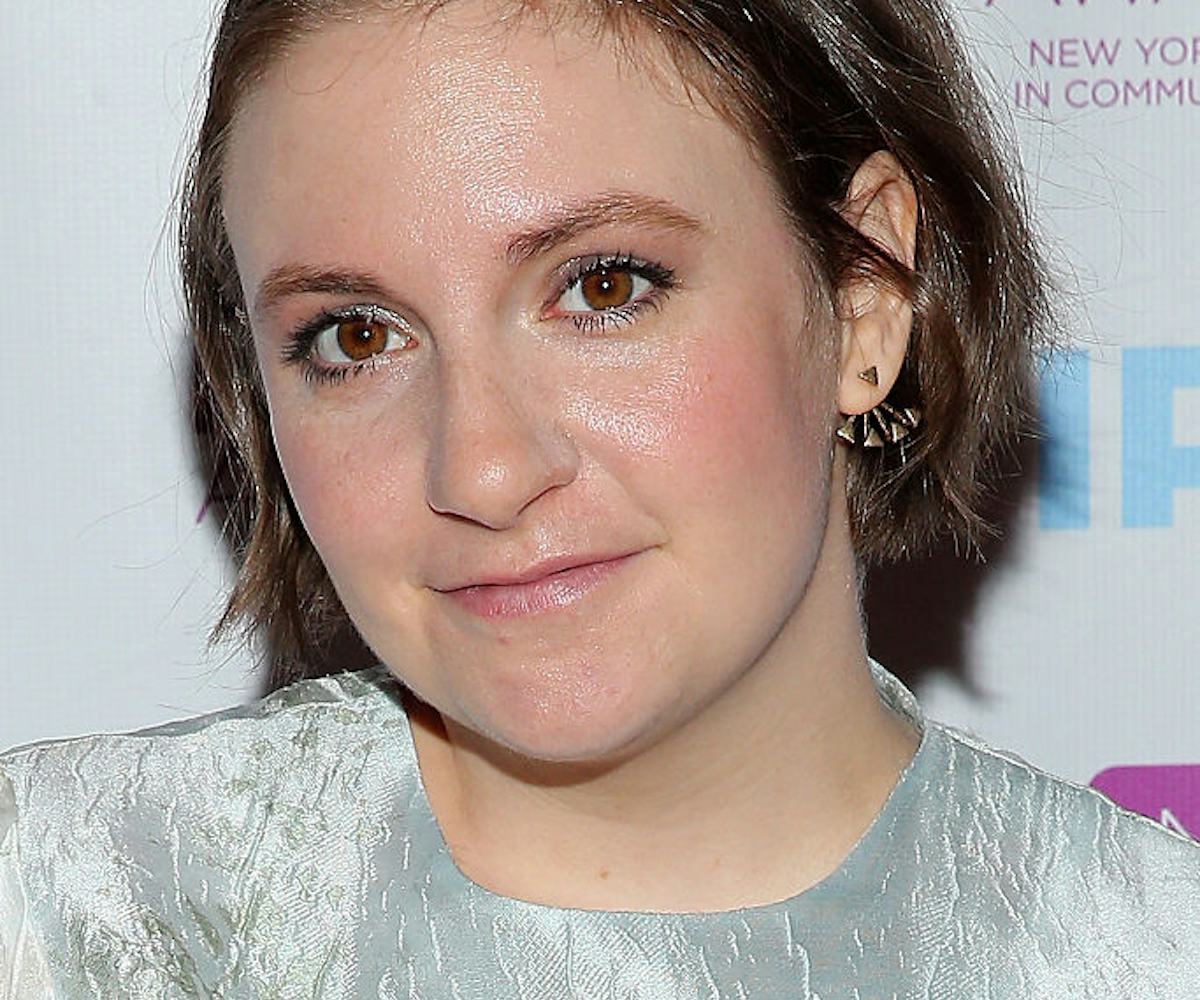 Photo by Jemal Countess/Getty Images
This Is What Lena Dunham's Upcoming Short Story Collection Will Be Like
Lena Dunham is nothing if not prolific. The actress-writer-director-producer-entrepreneur-lingerie model is always up to something new, so it was no great surprise today to find out that Dunham has yet another project up her sleeve: a collection of short stories, coming soon to a bookstore near you.
Dunham announced via today's Late Summer Fiction edition of Lenny Letter (the email newsletter she started with Jenni Konner) that she "is currently at work on her first story collection, Best and Always, which will be published by Random House." The Lenny issue features new works of short fiction by Lenny editors Jessica Grose, Kaitlyn Greenidge, contributor Jackie-Thomas-Kennedy, and by Dunham herself.
While it's not explicitly clear that Dunham's Lenny contribution will be included in Best and Always, if this story is any indication of what the collection will be like, we're in for something that hews closely to Dunham's other writerly output.
Dunham's Lenny story is titled "The Mechanic," and is a first person account of 21-year-old college student Anna-Claire's summer fling with—you guessed it—a mechanic who is 10 years older than the narrator, and resides with his son in the rural Connecticut town in which Anna-Claire's family has a summer house. While it is fiction, Anna-Claire's voice is highly evocative of Dunham's style in both her memoir, Not That Kind of Girl, and also her film and television work. Anna-Claire has a fascination with class issues, a frank and curious attitude toward sex (no matter how mediocre), and an at times brutally honest method of communicating with her close friends. The fact that Dunham's own family has a summer house in Connecticut is probably only purely coincidental, because if there's one thing we should all know for sure, it's not to read too closely into similarities between the lives of writers and their fictional characters, if only because it gets tedious and exhausting really, really quickly.
One other thing of note: Dunham is not afraid to employ the second person point of view in her fiction. I can only guess what Hannah Horvath's Iowa Workshop classmates would've thought of that, but I can't imagine it would have been all that positive. But screw them. They're not even real.
You can read "The Mechanic" at Lenny Letter in preparation for Best and Always. Release date TBD.