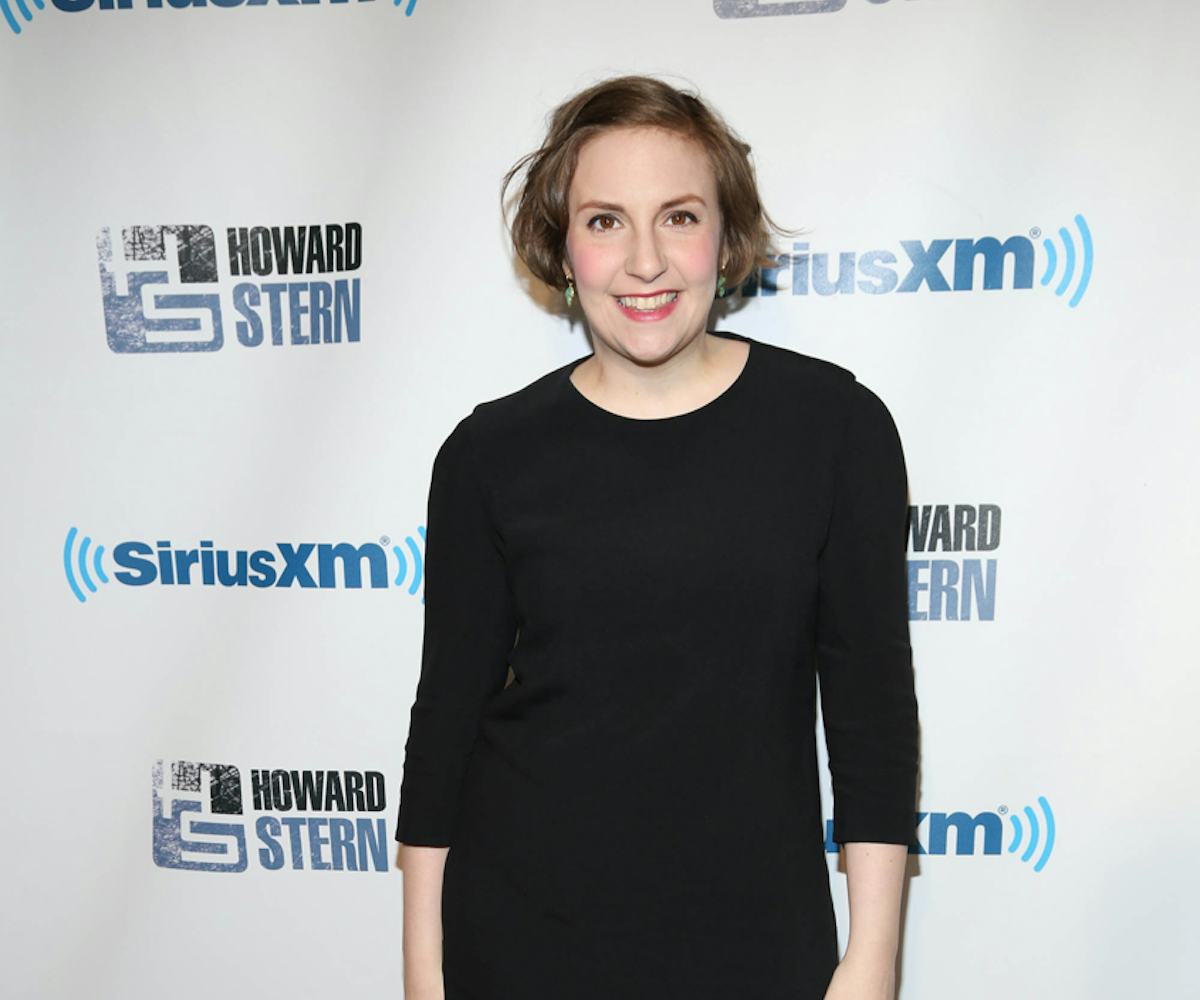 photo by getty images
everything you need to know about lena dunham on snl
live from new york it's a tv recap!
If you canceled your plans and stayed in on Saturday night, we can't blame you. It was Lena Dunham's first time hosting Saturday Night Live (with The National as musical guests), and that meant there was a lot to see. But if you did miss the episode, don't panic. We've got everything you need to know, plus some clips, right here. 
1. Dunham wore Catbird rings and bracelets for the opening monologue. So if you're looking to channel her style, do it here. 
2. Let's talk about sex… or not. In the opening monologue Dunham brought up the fact that everyone, right down her her own Grandma, brings up weird sex topics with her after seeing the sex scenes on Girls. Can you say awkward? 
3. Liam Neeson! OK, this isn't totally Dunham-related, but he does make an appearance, and it is great. 
4. If you've ever wondering what Lena Dunham's singing voice sounds like, you might, sort of find out in this Digital Short, Ooh Child.
5. Dunham is unbelievably good as an artsy, hippie rapper. We're thinking she goes home and practices this skill with Jack Antonoff. Right?
6. And here is Girl, a Biblical version of Girls. It's sort of startling how easily adaptable the plot lines of Girls work in a Garden of Eden setting. Also, Shosh is the snake. 
7. Finally. Lena Dunham as Liza Minelli! Lena Dunham as Liza Minelli!