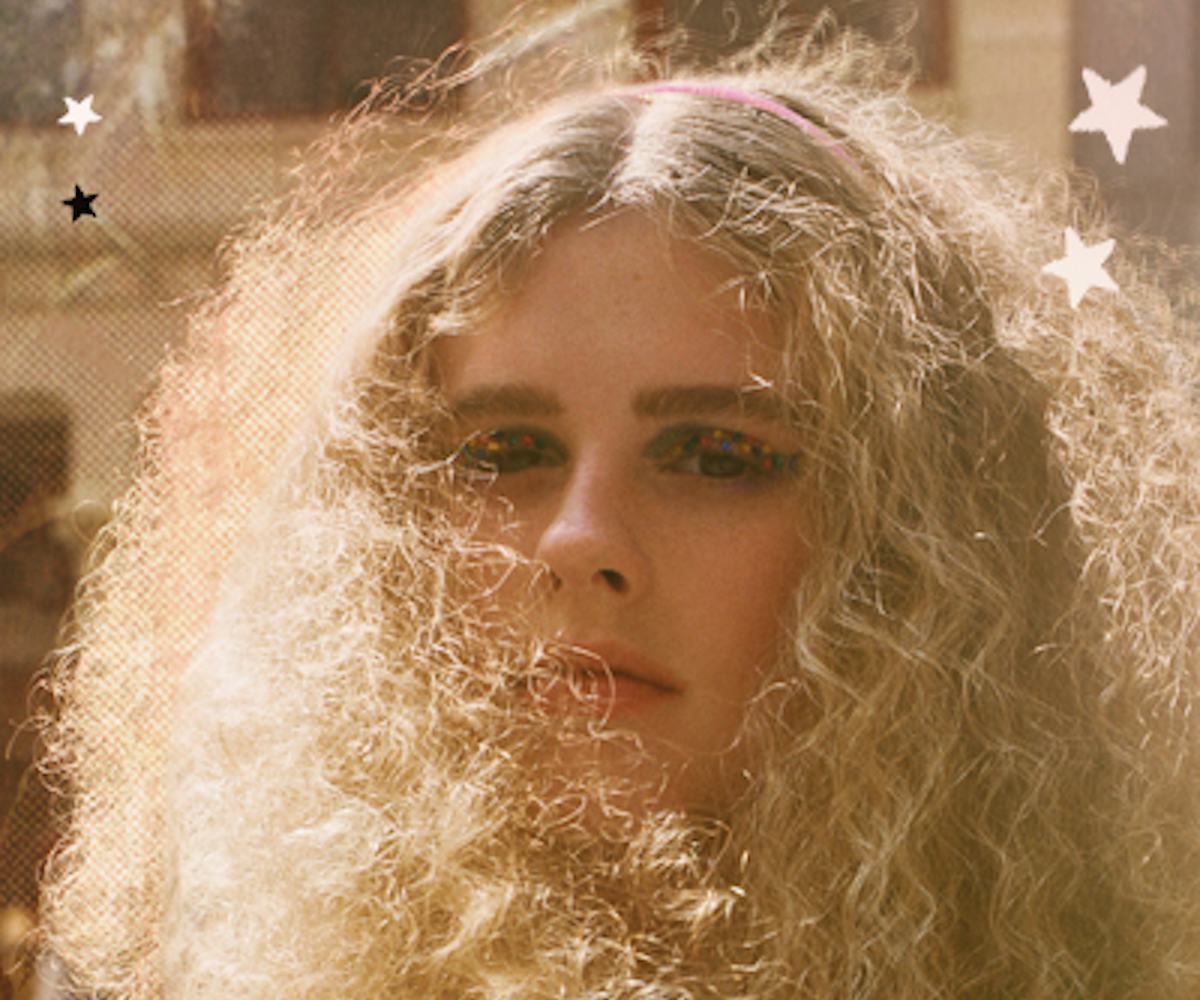 Photographed by Ricky Michiels, Beauty Editor: Jade Taylor, Styled by Michael Kozak, Makeup by Lindsey Williams, Hair by Remy Moore, Model: Sara at New York Models.
What to Buy Your Favorite Leo
All-gold everything to make these pretty kitties purrr…
Shopping for Leo might seem intimidating at first blush—especially when they're in their fiery fame-gobbling element, soaking up the birthday spotlight. But once you understand that the big, bold personalities of these noble beasts hide a soft, lion-sized heart under all that pomp and circumstance (and luscious hair!), you'll practically have the Midas touch of gift-giving.
As long as your selections are thoughtful and make a glittering statement, that is. After all, Leo is ruled by the Sun—yes, the Sun—and these cats know how impactful and important their mere presence is. Don't get it twisted: Leo reigns supreme no matter what stage they're on, so you better believe they expect to be received as the star entertainer any day, but especially on their birthday. Luckily for you, we've got the skinny on showering your favorite celestial kitty with all the right gifts to let Leo know how glorious and shining a star they truly are.
Flashy Gym Bag
It's no secret that Leos are insatiably physical creatures. Heck, some practically live at the gym. But don't call these cats gym rats—instead, gift them with a cheeky, can't-miss athletic bag that shows off their beastly appetite for humor (and pizza).  
Ban.do, After This We're Getting Pizza duffle bag, $28, available at Macy's.
Organizational Accessories
Sure, Leo is flamboyant, but that doesn't mean they aren't practical. These Sun-ruled signs know that everyone's watching, an attitude that keeps Leo focused on staying organized—and stylish—for success.
Dolce and Gabbana, Crespo Passport and Card Holder, $185, available at Flannel.
Spa Package
Heavy is the head that wears the crown. Leos work hard to earn the respectability and honors they enjoy, but they play just as fiercely in their downtime. These regal signs can't resist a day of pampering and preening at their favorite luxury spa, like Spa Castle in New York City.
Gold Monogram Jewelry
Leos expect you to know who they are—or to at least have heard of them—before they even meet you. Naturally, these fire signs won't turn down an opportunity to write their name in gilded gold lettering and wear their monogrammed initials front and center.
Argento Vivio, Personalized Three-Letter Monogram Necklace, $148, Nordstrom; Sarah Chloe, Engraved Signet Ring, $169, available at Neiman Marcus.
VIP Concert + Theatre Ticket Packages
Leos are playful creatures who need loads of excitement and intrigue to recharge their batteries. That's why so many of them gravitate toward the arts of the stage and screen, either as frequent concert-goers, audiophiles, film buffs, or theater geeks. Let your Leo experience being a part of the audience—but you know, VIP, not like the common people—with a set of exclusive tickets to a killer concert series, film festival, or performance.
Fine Champagne
As a known party animal, Leo will find any excuse to pop bottles. Show 'em how valued they are by providing an expensive Champagne with which to celebrate.
Veuve Clicquot Brut Yellow Label, Prices Vary, available at Wine.com.
Fine Wine Glasses
Leo loves to entertain and hang with their pride in the comfort of their own den. Gift your favorite lazy lion with an easy way to wow their guests with a fine set of unique or one-of-a-kind wine goblets.
BallouSky, Handpainted Constellation Wine Glasses, $40 for a set of two, available at Etsy.
Pampering Hair Care Sets
The cat's out of the bag: Leos typically have wild, thick, utterly enviable manes—and you bet they know it. Help them feel as beautiful and worthy of self-care as you think they are with a luxe hair-care set.
Bumble and bumble, Soft, Sea-Tousled Hair (Anywhere) Set, $31, available at Sephora; DevaCurl, Curls Up Combs Down Set, $40, available at Sephora.
Wild Undies
Two basic Leo truths: These personalities tend to be lingerie lovers and possess a wild—and wildly hilarious—side. Combine these two things and you've got yourself a sexy set of cheeky knickers sure to make 'em roar, then purrrr.
Naja, Ceci N'est Pas Choupette Cheeky Knicker, $18, available at Naja; Lick Cheeky Knicker, $12.60, available at Naja; Very Bossy Cheeky Knicker, $18, available at Naja.
Risky Gold Lipstick
Bold risk-takers, Leo loves to stun with a statement. What better way to snatch the spotlight than metallic gold lipstick? Dare them to take gold-dipped lips to the next level—Leos won't say no to a wacky challenge.
Lime Crime, 'Velvetines' liquid lipstick in Xenon, $20, Lime Crime
Lovecats Gold Ring Stack
You probably already knew, but Leo the Lion is really just an overgrown kitten at heart. Watch their expressive eyes widen and glow at a gilded feline bit of sparkle to add to their collection.
Catbird, Lovecats Ring, $32, available at Catbird.
Wild at Heart Cuff
Leos celebrate themselves at every opportunity, obstinately keeping to the sunny side of life—even when it comes to expressing their shadow traits. Help your own feline friend wear their freak flag on their sleeve (or wrist) with a chic cuff from Bing Bang Jewelry.
Bing Bang NYC, Wild at Heart Cuff in brass, $50, Bing Bang NYC.