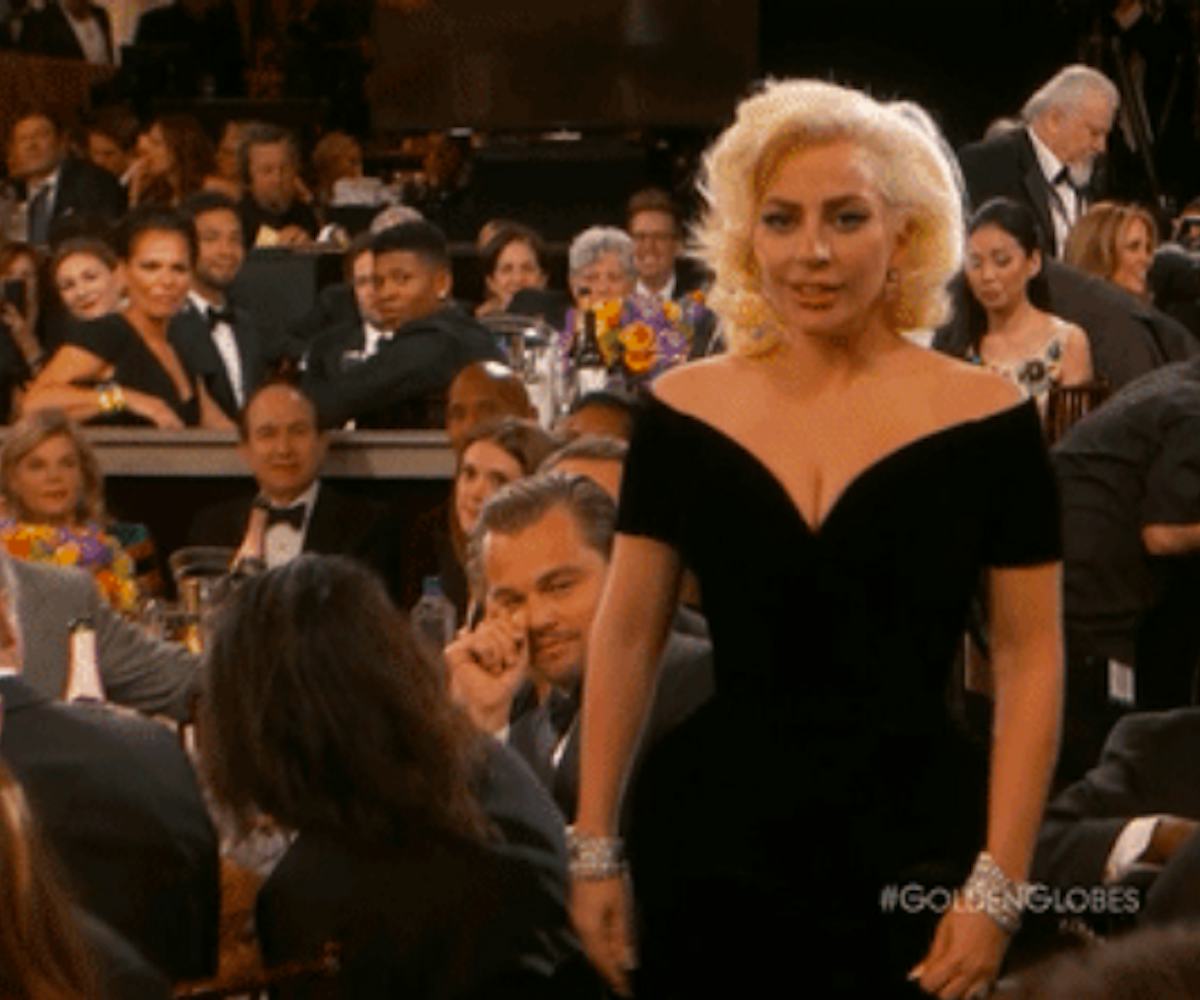 Leonardo DiCaprio Explains His Reaction to Lady Gaga at the Golden Globes
the meaning behind that now-infamous eyebrow raise
Last night, Lady Gaga sauntered her way up to the Golden Globes stage after winning Best Performance by an Actress in a Limited Series or TV Motion Picture for her role in American Horror Story: Hotel, and passed by Leonardo DiCaprio. While passing him, she hit into his elbow, which frightened DiCaprio and resulted in a very animated eyebrow raise that was seen (and seen again) across the globe. In an age where fleeting moments are memorialized in looping Vines, it inevitably became one of the most publicized moments from last night's Golden Globes. 
After the show concluded, Entertainment Tonight got a chance to talk to DiCaprio and The Revenant director Alejandro González Iñárritu where the winners found out the moment had already gone viral (DiCaprio was awarded Best Performance by an Actor in a Motion Picture Drama and Iñárritu was awarded Best Director for a Motion Picture, both for their contributions to The Revenant). "Oh lord, that's trending, huh?" DiCaprio laughed. "I just didn't know what was passing me, that's all."
Lady Gaga is a who, not a what, but whatever. The moment will probably be forever remembered as a hilarious candid moment in popular culture, and hopefully not a dig to a talented young woman who achieved one of her biggest goals in life.