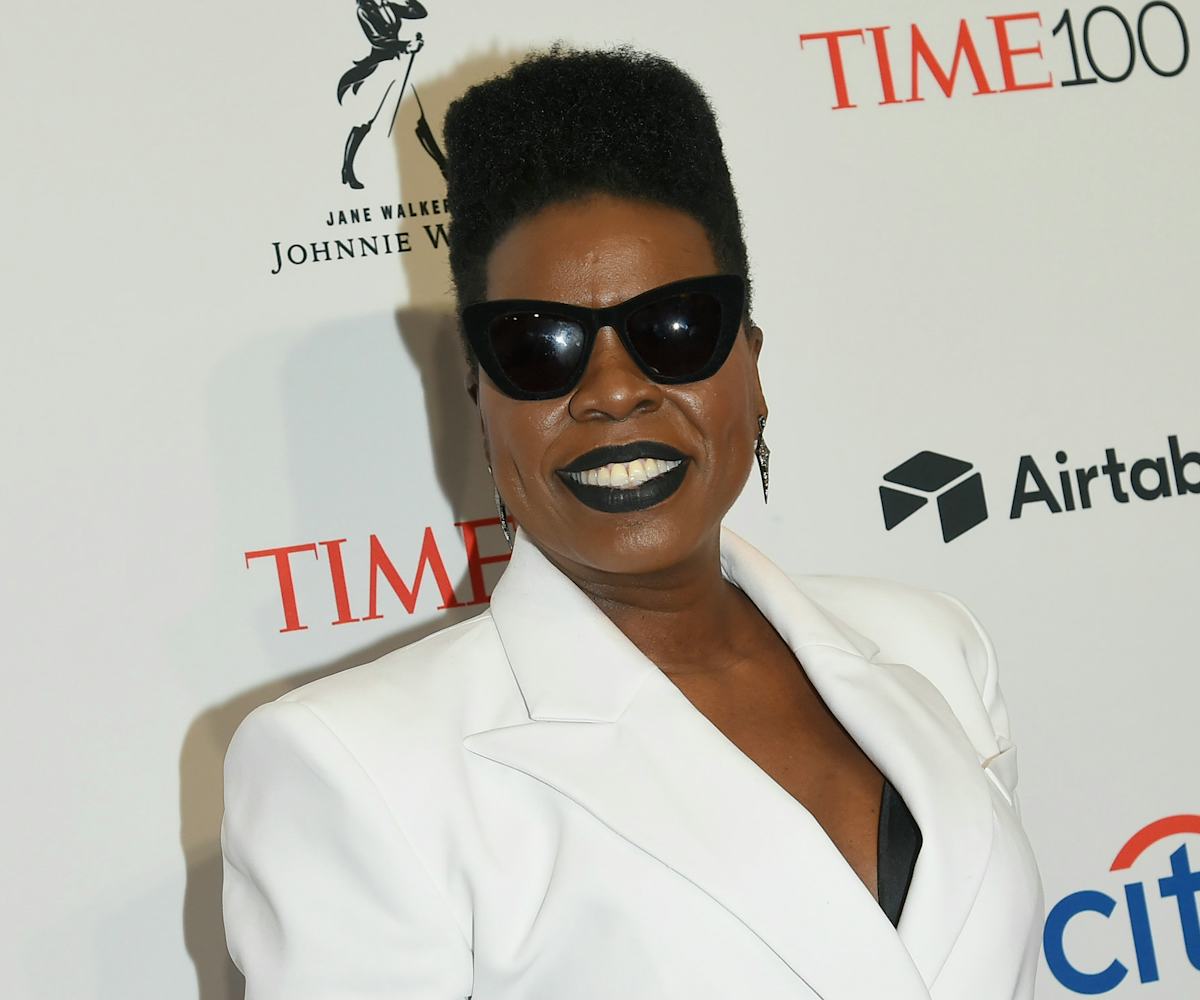 Photo by Ben Gabbe/Getty Images
Leslie Jones Just Wants To Wear Black Socks To The US Open
The actress live-tweeted the sporting event, and it's everything I've ever needed
If you don't follow sports (like me), sometimes you need someone to give you a reason to actually care about a huge sporting event like the US Open. Bless Leslie Jones, because she did just that. In anticipation of her birthday on September 7, Jones hit the tennis courts and had plenty of takes to share with Twitter. 
Her observations ranged from commenting on the confusing nature of the warm-ups to the horrible heat. But by far the best comments of the night involved Jones' fashion-policing. Not only did she provide an incredible street style takedown of a random dude in bad cargo shorts, but she went off about the uneven standards of dress between women and men at the games. "Oh I'm about to raise hell about this shit man," Jones exclaimed in a tweet. "Um why women can't dress like it's Saturday afternoon what the fuck?! I feel like neither one their T-shirt's is clean! I mean look at Serena going to the prom and they going to a fucking slumber party." This year, Williams opted for a Virgil Abloh tutu rather than her Black Panther-inspired catsuit. Take note, men! This isn't the court behind your high school, step up your style. 
Relive all the best moments through Jones' tweets, below.