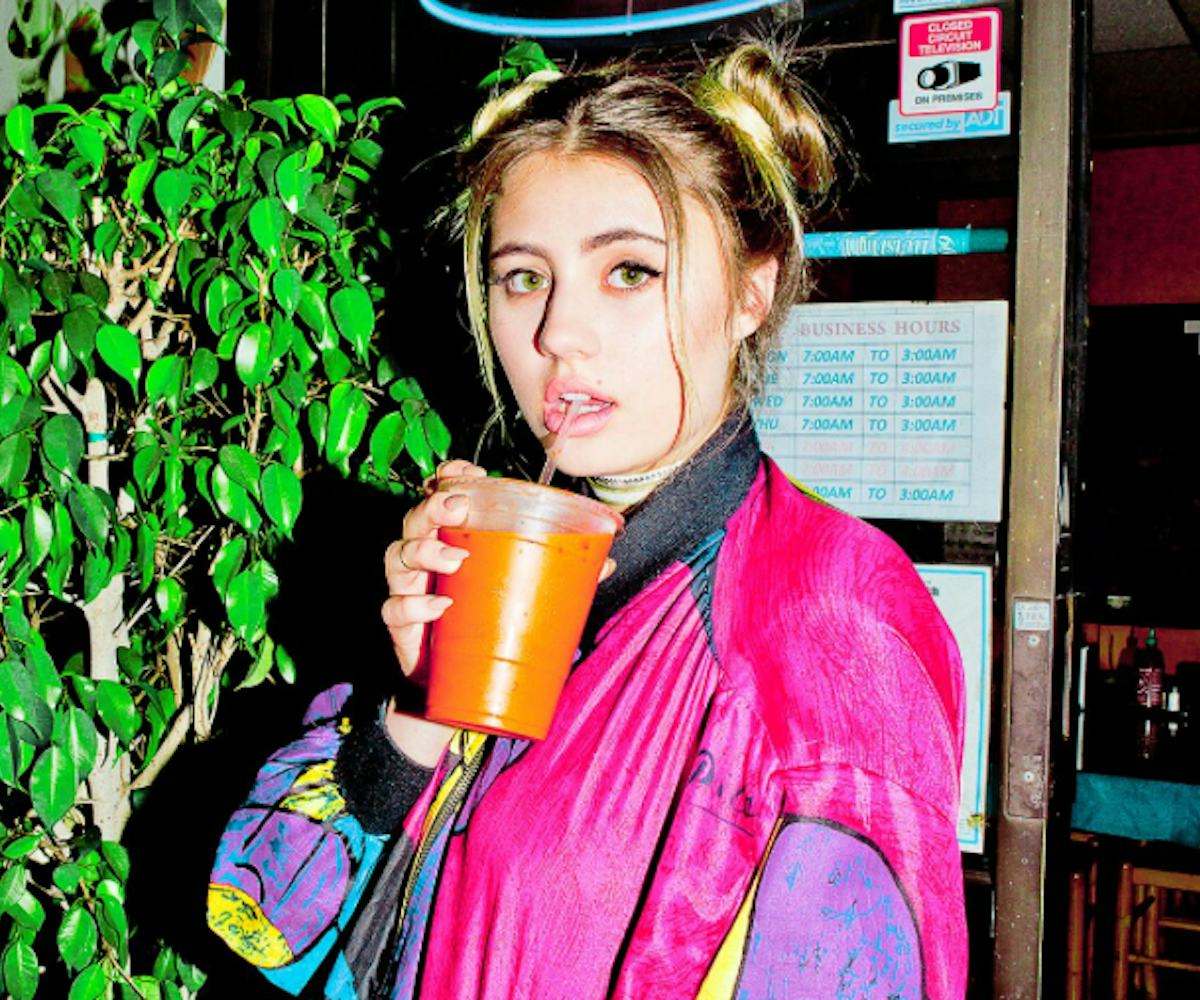 Photo by Sarah Bahbah
Lia Marie Johnson's New Music Video Is A Red-Eyed Dream
Lia Marie Johnson is here to fill the "High For This" void The Weeknd left in your heart after the re-release of The Trilogy in 2012, a void that was just aching to be occupied. In Johnson's case, she's managed to add a flair of pop to the sparsely aggro-electronic R&B sound for "Cold Heart Killer," another standout track from her forthcoming debut EP. Where "DNA" showcased her willingness to go there emotionally, "Cold Heart Killer" explores the numbing side of love.
Johnson tells us the song "represents that dreamy and sultry feeling of craving someone who you've held onto for too long, thinking they could've been something more." Indeed, the production brims with seduction and heat, working in concert with Johnson's sweetly bitter voice, distorted at times and full of power. Listen closely to the bridge, and you'll catch her quite literally talking.
For the lyric video, which is truly more of a music video with lyrics over the lyric videos we're used to seeing, Johnson brings the red-eyed seduction to life in a montage of grainy scenes. "Filming the lyric video tied up all of those feelings into one visual to show what it's like to be with someone else to take your mind off [the other]," she says. It's about "feeling high and learning to love yourself again."
Come for the bass drop, stay for the emotion.