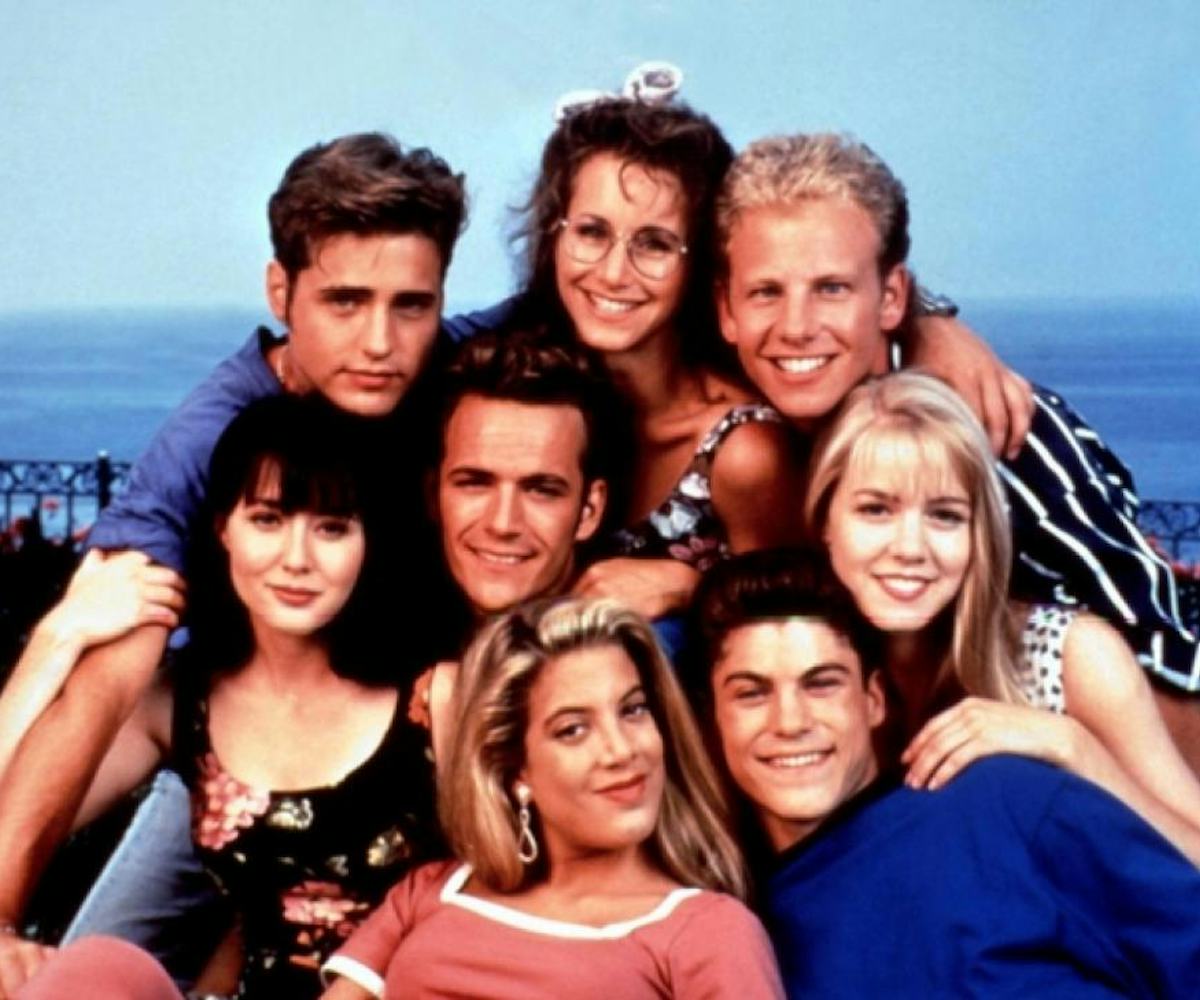 lifetime is making an unauthorized '90210' movie
what happens in bev hills, ends up on lifetime
Lifetime might not produce the most well-written or decently acted movies around, but they sure know how to get the blogs bloggin'. Just yesterday the soupy network had the Internet talking about its Kristen Wiig and Will Ferrell thriller, A Deadly Adoption, thanks to a go-for-broke trailer, and now here we are again talking about Lifetime.
The network has just greenlit an unauthorized movie about what went on when the cameras weren't rolling on the set of Beverly Hills 90210. The behind-the-scenes tell-all will be in the same vein as the network's widely mocked Saved By the Bell biopic and their upcoming Full House project. 
According to Lifetime, "The Unauthorized Beverly Hills, 90210 Story will show the roller coaster ride of the program's first four seasons, highlighting the drama between cast members and producers both on and off-set, including the series' journey from several near-cancellations to its massive success and imprint in the cultural zeitgeist and lasting impression it has made on millions of people to this day."
The movie will most likely climax with Shannen Doherty's departure at the end of the fourth season, which means it will likely end before Tiffani Thiessen's arrival the following year, sparing her the ignominy of being the only actress to be portrayed in two separate unauthorized Lifetime movies. Phew. 
(EW)