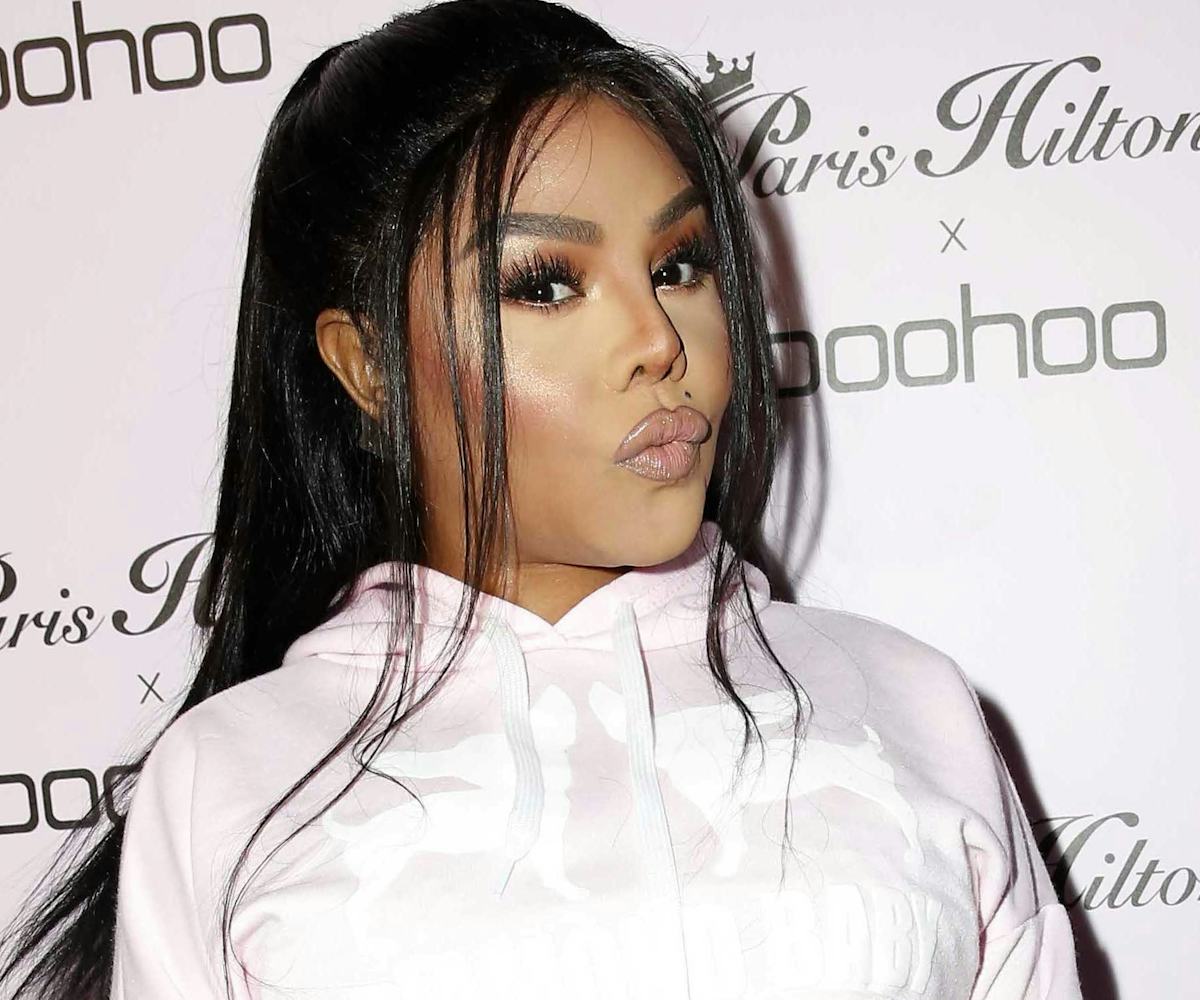 Photo By Rachel Murray/Getty Images For boohoo.com.
Lil Kim Doesn't Want To Talk About Nicki Minaj
"Let's celebrate every girl in their own right"
It's no secret that Lil Kim and Nicki Minaj have had a pretty fraught relationship in the past. However, Kim wants you to know that she's moved on from the drama, and you should, too.
Earlier this week, Lil Kim stopped by L.A.'s Real 92.3 to chat with hosts DJ Hed and Bootleg Kev about her new single, "Nasty One." When Bootleg Kev asked the Queen Bee how she felt about the title of Minaj's forthcoming album, Queen, she shut down speculation hard and fast.
"Why isn't this about Kim? If we're gonna mention one female, we're gonna mention them all. We need to mention them all," Kim responded. "We need to bring everybody in, and we need to give everybody love."
Lil Kim continued by saying that while she wishes Minaj the best, she's personally "past that and over that," making clear that people should stop asking. 
"She did what she did, and until she's ready—hopefully God puts it on her mind to do the right thing, 'cause she knows what she did—once that happens, hopefully, everybody would stop asking me. Because ya don't do that to her," she said.
Kim went on to tackle the music industry's penchant for pitting women artists against each other, saying that we should be letting every woman "shine."
"Let's give every girl, including ol' girl, their own recognition," she said. "Let's celebrate every girl in their own right."
Watch the entire interview, below.