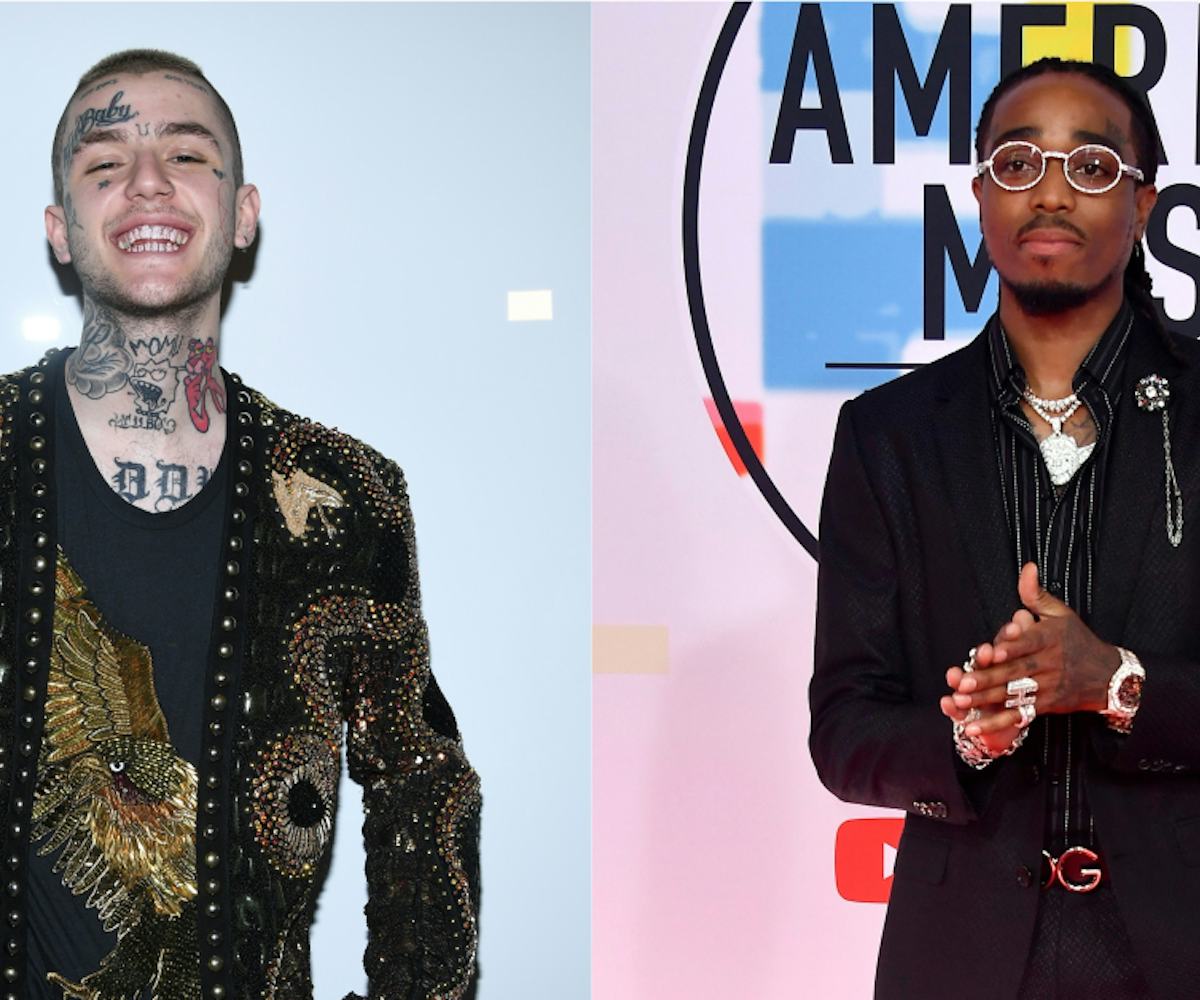 Photos by Pascal Le Segretain, Frazer Harrison/Getty Images
Lil Peep Fans Are Angry Over A New Quavo Lyric
They think he made fun of Peep's death in "Big Bro"
Lil Peep fans were none too happy when listening to Quavo's latest album, Quavo Huncho. Page Six reports that one lyric, in particular, has the late rapper's fans believing Quavo was judging Peep.
On "Big Bro," Quavo raps, "Think you poppin' Xanax bars, but it's Fentanyl/ Think you're living life like rock stars but you're dead now." Last November, 21-year-old Lil Peep died of a Fentanyl overdose while on tour.
In a video posted to Instagram, Peep's friend, British rapper Bexey, pointed out that Peep referred to himself as a rock star and called on Quavo to speak up. 
"If the f—king song ain't about him, the lyrics ain't about him, then explain it," he said, tagging Quavo in the caption. "Because that s—t's disgusting. There's a whole army of people waiting to shut your s—t down."
Page Six reached out to Quavo's reps but have not received any comment.